Medium ruby color; cherry, tobacco, smoke; cherry, sour cherry, plum, blackberry, fig, leather on the palate.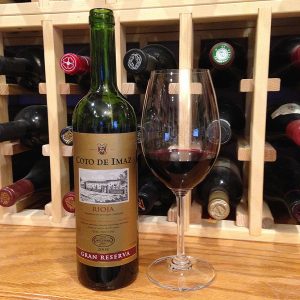 Dry; medium body encroaching on full; silky tannin (seven years aging helps); balancing acidity. For a big, bold Spanish tempranillo, this is wonderfully smooth, polished and drinkable. Solid finish holds everything together for impressive length. Rich and delicious in the mouth; some oak, vanilla, mocha, and licorice emerge after a few sips and time in the glass. This is premium Rioja and drinks like one.
El Coto de Rioja in Oyón (north-central Spain) was founded in 1970 by winemakers intent upon creating a new type of Rioja. El Coto is Spanish for "game preserve," thus the stag's head and antlers in their logo and the stag statue at the winery's entrance. The first bottles were released in 1975, and today it is the leading quality brand in Rioja and among the top-selling Spanish brands in Europe. El Coto farms 1,200 acres of estate vineyards in all three Rioja subzones—Rioja Alta, Rioja Baja, and Rioja Alavesa—and is the largest grower in the appellation.
The company focuses on direct vineyard ownership to ensure quality of the grapes for its reserve wines (such as this), but they also buy grapes sources from 5,000 other acres for their other bottles. To further give sense of size, the El Coto cellars hold 65,000 barrels for aging and is the largest winery in Rioja.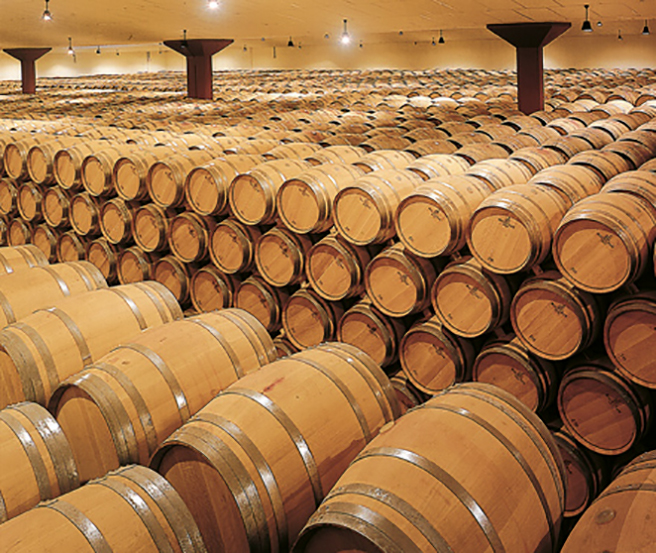 El Coto Coto de Rioja Coto de Imaz Gran Reserva Rioja DOCa 2008 is big, rich, and delicious in a big red wine sort of way. As with many big red wines, this is not for everyone, while others will thoroughly enjoy, especially when they pair it with big red meats or other rich, hearty fare. Pair with wide range of grilled steaks, Portobello mushroom, papas con chrorizo, chili. If the meat is rich and flavorful with good marbling, this will match and enhance it. If not, the assertive Rioja attack will send the wimpy foods into full retreat. $36-44