Deep purple color; plum, blackcurrant, licorice, tobacco, leather on the nose; plum, sour cherry, blackberry, earth, brown sugar, oak spice on the palate.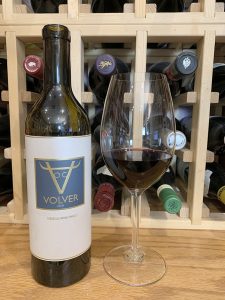 Dry; supple but somewhat assertive tannins; good balancing acidity (3.55 pH). Pure tempranillo play. Significant but not immoderate oak influence from 15 months in mix of new and used French barrels. Full body. Delightful brown sugar notes in the mid-palate and finish. The ripe fruit and high alcohol (15.35% ABV) present the illusion of sweetness, but with just 3.15 g/L of residual sugar this is solidly in the dry wine range (wine is dry up to 17 g/L of RS).
Medium length on the finish, but the initial attack and mid-palate are so pleasing you hardly notice. A La Mancha wine, so not quite as earthy of Rioja, which some will celebrate and others will note without disparaging judgment. Consider decanting, but time and swirling in large glass brought this around for me. It comes around quickly in glass.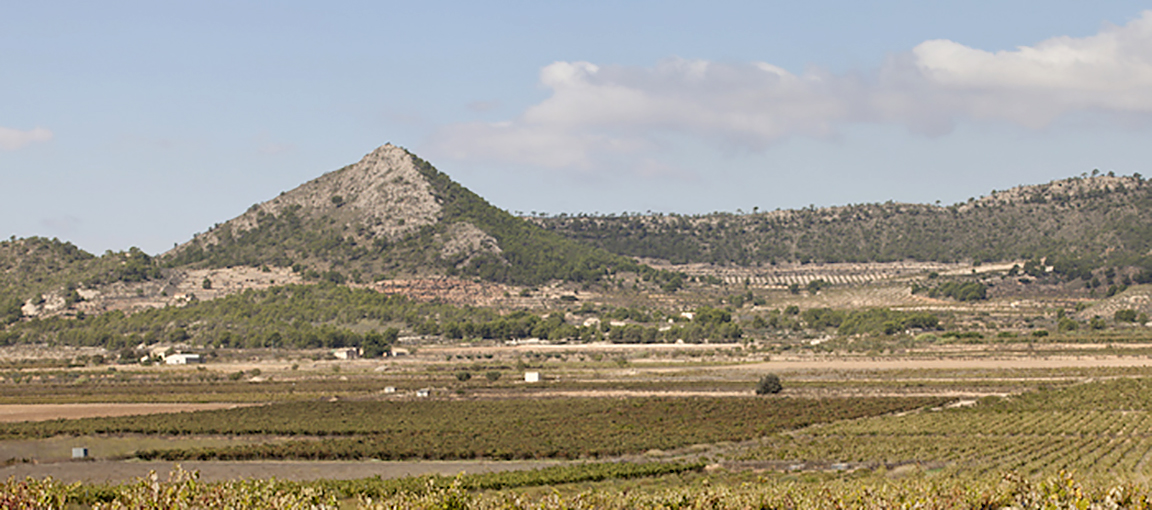 Rafael Cañizares founded Bodegas Volver in 2004 with a mission to reposition quality Spanish wines and recover old, indigenous vineyards which, through low production or lack of generational succession, had been lost. "Volver" means "return" in Spanish. The winery claims its most-prized assets are its heritage vines between 30 and 90 years old cultivated in a sustainable way with minimal intervention. Vineyard is organically farmed and not irrigated. Vines planted in 1957.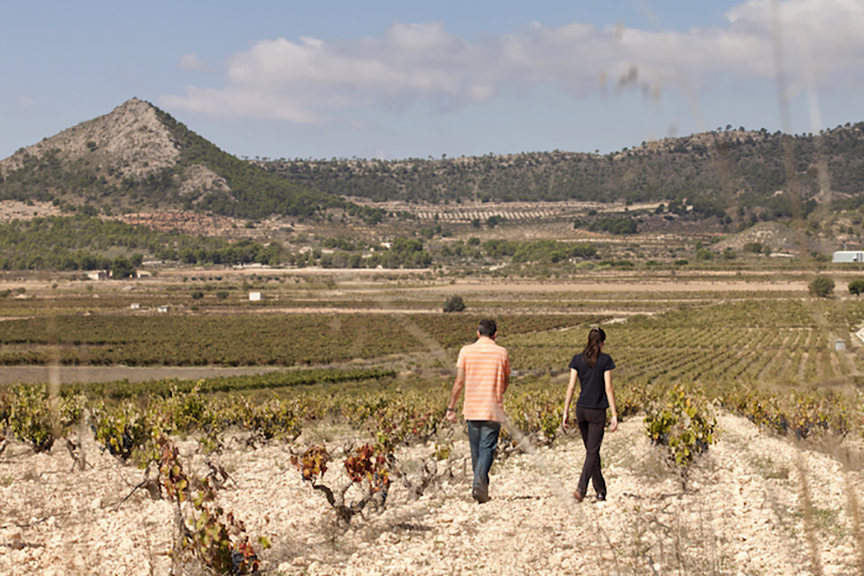 Rafael Cañizares is a fourth-generation winegrower in the La Mancha area in central Spain, south and east of Madrid. Toledo is the major city. Castilla–La Manche is a sparsely-populated, windy plain (a "meseta"). Windmills dot the land, recalling Miguel de Cervantes' iconic novel The Adventures of the Ingenious Gentleman Don Quixote of La Mancha. Agriculture is an important part of the local economy, especially cereals and saffron, and sheep and goats are widely raised.
Bodegas Volver La Mancha Single Vineyard Tempranillo 2018 is classic, tasty tempranillo. Similar to merlot, but with more tannic pucker, still a mellow fellow. Nice depth, especially for wine at this price point. Delicious, with simulacrum of sweetness thanks to the ripe fruits, elevated alcohol, and sweet oak spice notes. Clearly a wine that can be enjoyed by a wide swath of red wine fans.
Pair with robust meat dishes, especially grilled efforts; beef; lamb; veal; grilled pork; sausage; rotisserie, baked, barbecue chicken; roast turkey; pasta dishes with meat and red sauces; cheese fondue; hard-texture cheeses, machego (the ideal pairing) and other sheep's milk cheeses, American, colby, cheddar, fontina, gouda, brie and camembert (without rinds). $13-16