Bright pale straw color; green apple, pear, citrus, white flowers on the nose; green apple, pear, melon, lemon-lime on the palate.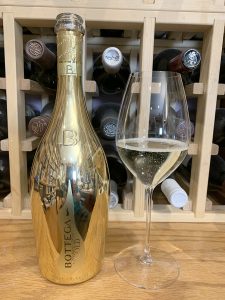 Brut; light body; lively acidity. Delicate bubbles. Plenty of ripe glera fruit gives this illusion of sweetness. Made with glera grapes from Province of Treviso, Veneto, Italy. 11% ABV
Bottega counts upon four centuries of experience making wine and grappa. The website notes: "Since the 17th century, when our ancestors cultivated the vine as tenant farmers, up to now, with Bottega grappa and liquors being appreciated all over the world."
The website notes: "Bottega "forefather", Andrea, in 1635 cultivated the vine in one of the world's most beautiful places: the hills near Molinetto della Croda in Refrontolo. Bottega were originally tenant farmers for the Counts of Collalto; when they managed to gain their freedom, they started farming their own lands."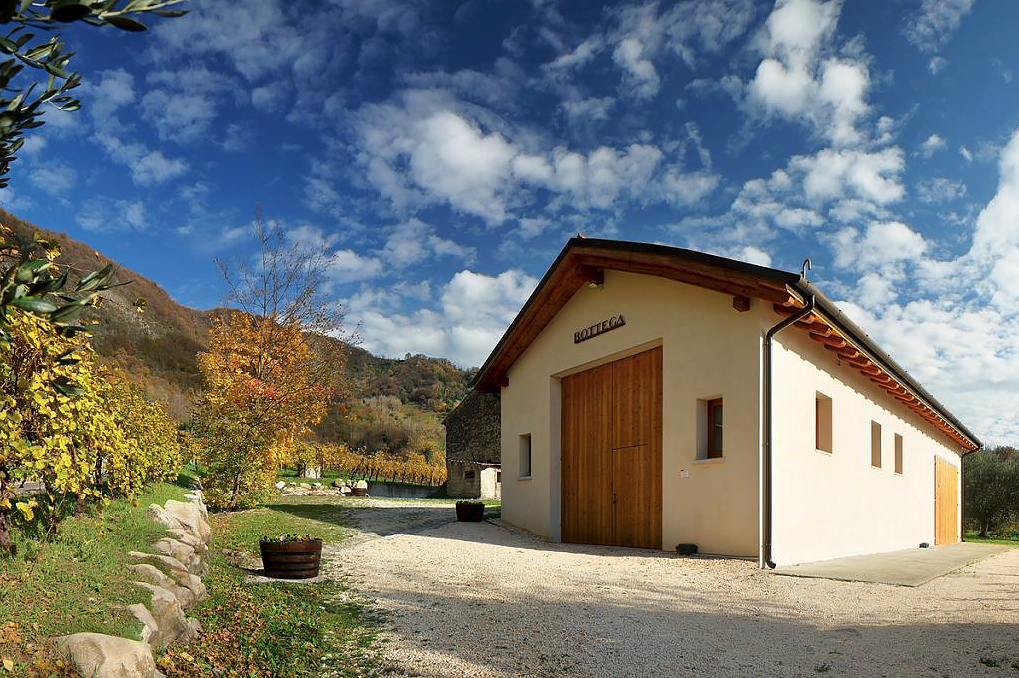 In the 1950s and 60s, Bottega became an innovator in the production of grappa. Grappa is a spirit made from pomace (the pressed seeds, skins, pulp, and stems) left over from wine making. While it is derivative of wine making, it is a spirt with 35 to 60 percent alcohol by volume. Aldo Bottega was the first to produce a mono-variety grappa. Bottega added winemaking to its distillery-grappa operation in 1992.
Sandro Bottega, Aldo's son, is the company director today. Bottega winemaker Andrea Abostinelli is the prosecco winemaker.
Bottega Il Vino Dei Poeti Gold Brut Prosecco 2019 is fresh, fruity, youthful. Bling bottle makes it attractive as a gift item. In 2017, Bottega Gold was the second best-selling wine travel retail according to IWSR rankings. While this is a good, standard prosecco—you pay a premium for the bottle more than the wine. Perfect as an aperitif, and the gold bottle makes an especially attractive presentation. Pair with appetizers; first courses; lighter fish; shellfish; grilled white meats; vegetable dishes; garden salads; cured meats; charcuterie. $35