Deep ruby color; black cherry, cedar on the nose; red fruits, black cherry, blackcurrant, chocolate on the palate.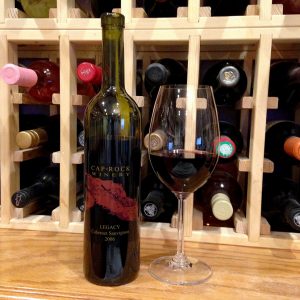 Dry; smooth, easy drinker. After a dozen years, tannins very relaxed. This was experiment—I found it in the back of my wine fridge and expected it to be past its prime. It doesn't have vibrancy after 12 years, but it is not undrinkable by any means.
I am not going into lengthy review because it is highly unlikely you could buy this wine today. It is from Texas winery with limited distribution and it is long past the time a wine store would hold it. But give CapRock credit, this has held itself together long past its expected expiration date.
This post is observations about an older, standard wine, plus notes about Texas wines. Almost all the wine you can buy in wine store or supermarket is ready to drink the day you buy it. CapRock is no exception. Holding on to the wine for aging doesn't make it better, sometimes it can make it worse. I wish I had tasting notes when this was released—likely in 2008 or so—but I do not. So all I can do is evaluate what it is today. And the evaluation is that it is very, very smooth and easily enjoyed.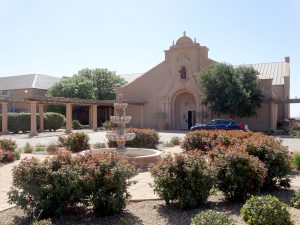 This is not a home run cab, and probably was not when it hit the market a decade ago, but it also is very representative of the quality coming from the High Plains region of Texas around Lubbock. People are astonished that Texas has asserted itself into the wine world. But it has. Texas has some 602 wineries, fourth most in the United States. Oregon has 713, Washington 1,089, California 4,841. New York's long established, mature wine industry has 583. So, even if you are put off by Texas swagger and focus on bigness, the Lone Star State is part of the wine conversation.
The biggest issue for Texas wineries is they can make the most money by selling from their wineries. The Hill Country AVA between Austin and San Antonio—where most of the Texas wineries are located—is the second-most visited AVA in the United States, eclipsed only by Napa. Texans buy almost all the wine Texas wineries make, so only a trickle ever leaves the state. That is how a fledgling wine industry looks. The Texas wine world is barely 40 years old, born in the cotton, cattle, and grain fields around Lubbock by two Texas Tech University professors.
The Llano Estacado, the Texas Panhandle, the flattest expanse on Earth, at first blush seems an unlikely wine region. But, like other great wine regions, it enjoys the benefit of long, sunny days, followed by deep temperature plunges at night. Wine grapes love that, and the High Plains–the Llano Estacado, which begins at the Caprock Escarpment–produces most of the grapes used in Texas winemaking. Throw in Texans who lust for the gentrified lifestyle and Texans already glutted with cash from oil and gas—the first vineyards trained their vines on used sucker rods from the oilfield—and you have a formula for success no matter what your sensibilities may be. Most the the vineyards are located near Lubbock; the CapRock Winery is 11 miles south of Lubbock.
CapRock Winery Legacy Cabernet Sauvignon 2006 hangs in there after a dozen years. It likely was more vibrant when released, but it certainly is an extraordinarily smooth easy drinker now. I would not pair this with food in the unlikely situation you have a bottle. Enjoy it solo for itself. Throw in a cracker if you must, maybe a cheese cube. $24-26