Medium gold color; lemon, apple, pear, spice, vanilla on the nose; Meyer lemon, golden apple, honey, pear, toasty oak on the palate.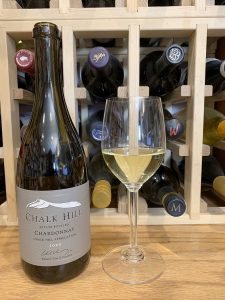 Dry; no tannins; gentle acidity (3.7 pH). Rich, smooth, creamy in the mouth. Medium body. No tannins. Native yeast fermentation in barrel; 100% malolactic fermentation with bi-weekly bâtonnage for five months, then monthly until 100% malo is achieved. Aged in French oak, 35% new for 10 months. Bottled unfiltered. You notice some alcohol on the extended finish. 15.1% ABV
Ripe fruits—25.2º average brix at harvest from August 25 through September 23. That ripeness expresses itself in the powerful fruitiness of the wine and its alcohol level. The grapes come from nine different clones on the estate, including Chalk Hill's own proprietary clone (Clone 97).
Chalk Hill has long focused on superior chardonnay. Led by Mark Lingenfelder, the winery spent more than 35 years conducting clonal trials in California, mapping and replanting Chalk Hill's complex terroir "to ensure the best site/clonal growing combination, ensuring that each vineyard block produces outstanding fruit." Chalk Hill consistently achieves their vision, scoring in the 90s among vino illuminati.
Chalk Hill began in 1972 when Fred Furth flew his plane over the Russian River Valley and viewed a natural amphitheater in the hills of eastern Sonoma. He recognized it as an ideal site for a world-class vineyard and created an iconic Sonoma vineyard and winery. The property is more than 1,300 acres with 300 acres in vineyards; the remainder is wilderness areas, the winery, a hospitality center, and a culinary garden. In addition, in June 2022, Foley purchased Silverado Vineyards from the Disney Miller family, adding 300 more acres in Napa's Stags Leap District (where the winery is located), Commbsville, and Yountville.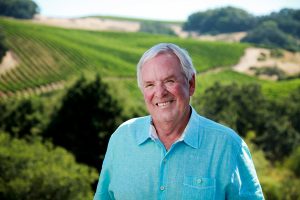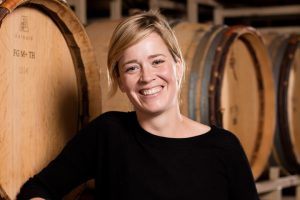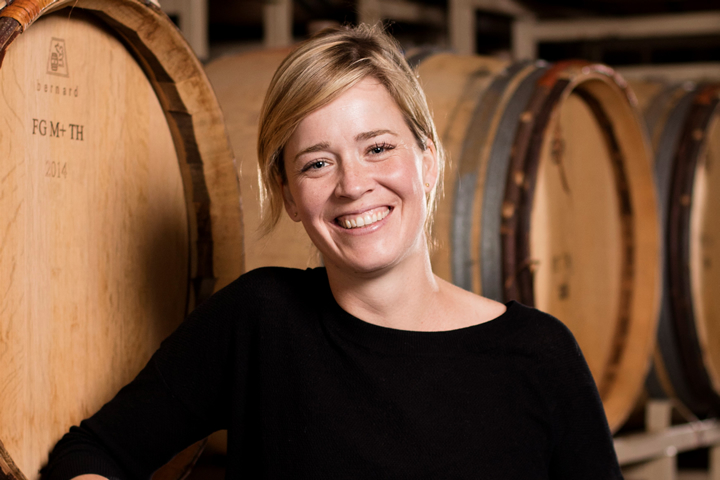 Bill Foley is the owner today, purchasing the property in 2010. He is the owner of the National Hockey League Vegas Golden Knights, an attorney, a graduate of West Point, a former captain in the U.S. Air Force, and chairman or board member of major financial and insurance companies. Today, Foley and his wife Carol live in Northern California part-time and are active philanthropists for many causes, especially those in support of veterans and children's education.
Courtney Foley, youngest daughter of Bill and Carol Foley, is the head of winemaking. Like her father, she is an attorney, but she also studied enology and viticulture at both Napa Valley College and Fresno State University. Choosing vineyards over courtrooms, Courtney worked under winemaker Leslie Renaud at Lincourt and Foley Estates in Santa Barbara County, then again with Renaud at Roth Estate in Healdsburg before joining Chalk Hill.
Chalk Hill Estate Chardonnay, Chalk Hill Appellation 2020 is juicy, fruit-driven, lush and plush opulent example of the classic big fruit, butter, and oak chardonnay—but done with restraint and skill. This is a quality chardonnay of the style, not some cartoon chard where oak is slathered on to mask flaws. If you enjoy big fruit in an oak frame with creaminess and butter playing significant supporting roles in the ensemble, this wine is for you. Well distributed, so you should be able to find and enjoy.
Pair with simply seasoned chicken—baked, broiled, fried; pork; rich fish—salmon, cod, halibut; shellfish; creamy soups; pastas with white sauces; vegetarian fare; movie theatre popcorn. Cheese—gruyère, cheddar, bleu cheese, camembert, sheep's milk cheese. $35-45