Deep purple color; plum, cherry on the nose; raspberry, bell pepper, strawberry, tart cherry, plum on the palate.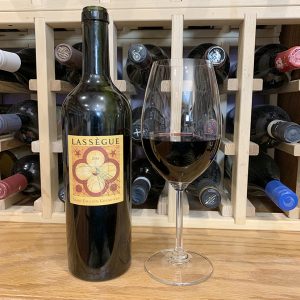 Dry; dusty tannins; rich, assertive dark fruit. A bit rough on first sip—I did not get past that first sip on the pop-and-pour—but this came around nicely with decanting. That said, this remains a bold wine with vivid, ripe, voluptuous flavors. Classic Bordeaux grapes with cabernet franc rivaling merlot in the emphatic presentation of fruit. A small amount of cabernet sauvignon rounds out the mix; 14.5% ABV.
Saint-Émilion is a right bank Bordeaux appellation, which typically means merlot is the lead grape. There is no definitive breakdown on the winery website. Merlot may lead the way here, but cab franc must be close behind. Medium-full body. This is not an oak monster, but you get a generous dose of wood on the mid-palate. Somewhat subdued finish where the tart cherry comes into play.
This is my second tasting/review of this Lassègue vintage. The previous review was just two months ago. My opinion changed slightly—demonstrating how a different bottle, a different day, a different mood can affect how you experience wine. Bear with me on this experiment with a serious wine. On second tasting, I found this even more assertive than I did on the first, which is signal to those who shy away from big, assertive red blends to be wary of this. If big, assertive red blends—especially paired with rich red meat—is your thing, then this is your thing.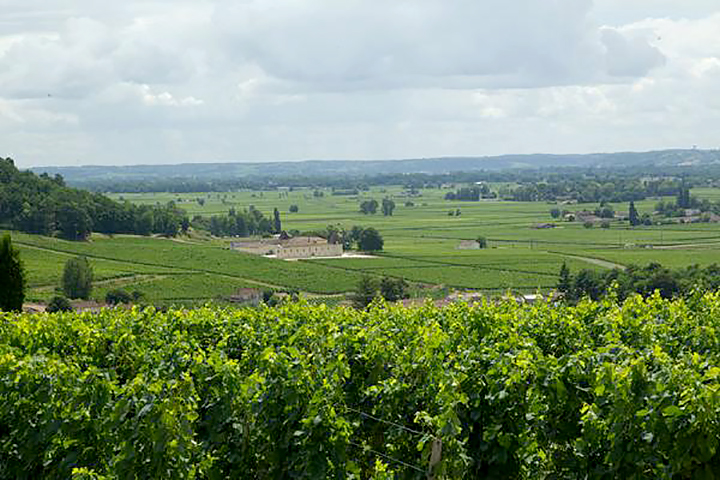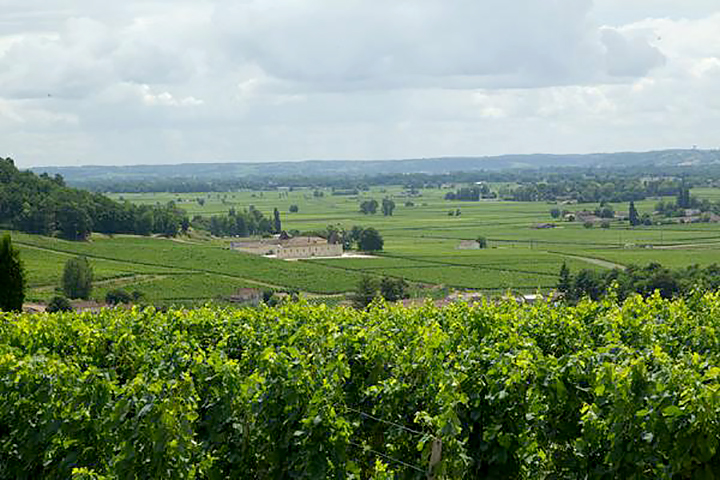 Jackson Family Wines and the Pierre Seillan family jointly purchased Château Lassegue in 2003. Prior to that, one family had owned the winery from more than 250 years.
The Jackson website notes: "Nestled on the Côte de Saint-Émilion, Château Lassègue exemplifies winemaking passion and an unbridled quest to create world-class wines.  With its striking 18th Century château, perennially sun-drenched vineyards and diverse soils, Château Lassègue sits in a unique position of honoring its heritage while also moving to a new era of winemaking traditions."
The Jackson story is that of two families. The Jackson website notes: "Lawyers by profession, Jess Jackson and Barbara Banke have created a highly successful wine business in just twenty years. They first concentrated on California and then expanded their business worldwide – Italy, Chile, Australia, and eventually France. A true visionary, Jess Jackson has always invested in terroirs before creating brands. Today the Jackson-Banke family is the owner of numerous vineyards which each have their own style and unique character.
"Originally from Gascony, Pierre Seillan is a recognized vigneron whose responsibilities include various new vineyards in the Jackson Family portfolio. Seillan moved to California from the Bordeaux region when he was in his forties. Looking for a new challenge, Seillan joined Jackson and Banke, and was given the freedom to create new vineyards on the hilltops of Sonoma Valley in order to produce world class wines made from Bordeaux varietals.
"This superb estate in Saint-Émilion today is infused with new life thanks to the passions of two couples and their families: Jess Jackson and his wife Barbara Banke, California visionaries in the world of wine, and Bordelais Pierre Seillan and his wife Monique. This is the beginning of a beautiful new adventure."
Château Lassegue "Lassègue" Saint Émilion Grand Cru 2016 is seriously assertive right-bank Bordeaux blend. Cabernet franc is prominent even if merlot is a higher percentage of the blend. Cabernet sauvignon plays minor role. Pair with rich, marbled red meats—ribeye steak and other grilled red meats; barbecue; char-grilled flank steak; lamb; savory meats such as pork—including pulled pork—and duck; shepherd's pie. $59-70