Deep ruby color; blackberry, raspberry, plum, vanilla, leather on the nose; blackberry, plum, black cherry, strawberry, blackcurrant, black olive, oak on the palate.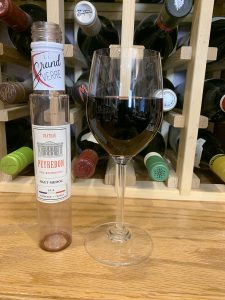 Dry; bold with significant tannin balanced by good acidity and velvety mouthfeel. Earthy. Blend of 63% cabernet sauvignon, 37% merlot. Serious red wine. The LGV format somewhat hinders standard decanting, so pour this is a large glass and give it some time and swirls. Medium-plus body. 13% ABV
The Dupuch family has been in wine business for multiple generations. The prime operation is Château Sainte Marie. In 2009, Stéphane Dupuch and his wife, Laurence, realized a long-term dream when owners of Peyredon Lagravette, friends of Stéphane's father, offered a long-term buyout. The Peyredon property is part of the Grand Poujeaux hill, reputed for its warm, well-draining gravel terraces, which provide ideal growing conditions for the late-ripening Cabernet Sauvignon grapes that dominate plantings in the area. Some of Peyredon vines may be 100 years old.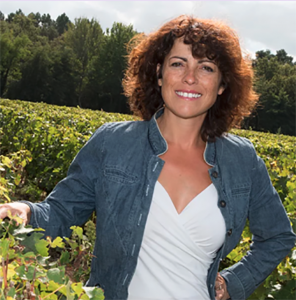 Stéphane runs the operation with able assistance of his wife, Laurence. Given the LGV marketing niche, she is featured more than he. In their tiny garage winery, they vinify each parcel separately in stainless steel and concrete, and the finished wine is aged for 12 months in French oak barrels, many of which hail from the oak forest lining the property.$29.99 for four-pack ($7.50 a bottle)
Peyredon, Sainte Marie website
This 187 mL bottle was received as part of a four-bottle on-line tasting from a French wine club, Le Grand Verre (LGV). They focus on largely artisanal, female-operated estates, organic and sustainable farming, and eco-friendly packaging. The single-serving "bottles" hold 6.3 ounces and are unbreakable and made from recyclable materials, double-coated to preserve all the aromas.