Medium salmon color; strawberry, tropical fruit on the nose; strawberry, plum, pineapple, tropical fruit on the palate.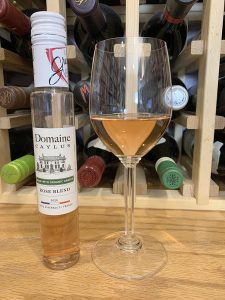 Dry; soft and red-fruit delicious in the mouth. Some acidity. Light body. No oak—juice clarified cold, then fermented in controlled temperature using selected yeasts. Made with organic grapes: 60% syraz, 40% grenache. 12.5% ABV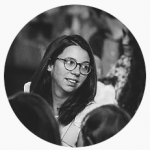 The winery story begins in 1963 when Henri Andrieu purchased Domaine de Caylus. A few years later, Henri's son, Louis, took over management. Louis led the estate into organic farming, a job completed in 1999. Today, Henri's granddaughter Inès manages the estate, the sixth generation of winegrowers in the family. The domaine's 62 acres are AB certified and carry the Ecocert organic label. $24.99 for four-pack ($6.25 a bottle)
This 187 mL bottle was received as part of a four-bottle on-line tasting from a French wine club, Le Grand Verre (LGV). They focus on largely artisanal, female-operated estates, organic and sustainable farming, and eco-friendly packaging. The single-serving "bottles" hold 6.3 ounces and are unbreakable and made from recyclable materials, double-coated to preserve all the aromas.