Pale ruby color; cherry, boysenberry, raspberry, cranberry, violets on the nose; Bing cherry, plum, cranberry, raspberry on the palate.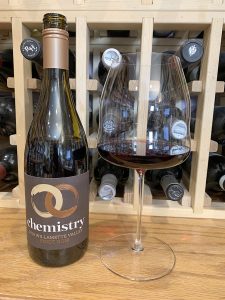 Dry; easy drinker with supple, relaxed tannins and acidity (3.59 pH). Fruit-forward; light body. Fresh and soft in the mouth. Cold soaked for several days before fermenting in stainless steel. Some toned-down oak; 15% new oak. 13.5% ABV
Chemistry is a joint effort. The website notes: "the Stoller Family Estate and Chehalem winemakers were presented the opportunity to collaborate. This allowed the two estate-driven, tenured wineries the chance to further explore the Willamette Valley. The bond was formed.
"The story of Chemistry began 30 years ago when Owner and Founder, Bill Stoller, followed his passion for wine. An initial investor, Bill quickly became a partner in Chehalem Winery and purchased his family's farm with the vision of cultivating a world-class vineyard. As his dream evolved, Bill decided to launch his own winery, Stoller Family Estate, in 2001. For the next 15 years, his two wineries remained relatively independent of one another, until Bill's partner retired in 2018, and he assumed ownership of both wineries. The winemakers seized the opportunity to broaden their palates and collaborate."
The winery is B Corp Certified. Solar arrays power most of the winery and allows Chemistry to sell energy back to the grid. The workforce is taken care of—all employees who work 30 a week or more are paid a living wage, 95% of healthcare costs for full-time employees are paid for by the winery for those who elect coverage, women make up more than half the management team. In the community, Chemistry hires locals, contributes goods and services to non-profits, and employees contributed more than 450 hours of volunteer time while being paid by the winery.
Chemistry Pinot Noir, Willamette Valley 2019 is smooth, uncomplicated, fruit-forward easy drinker from a top-shelf Willamette Valley winemaker. Pair with lighter meats; beef; veal; venison; turkey and baked chicken; salmon, fatty fish; delicately flavored, washed-rind cheese such as nutty taleggio, medium-firm cheese such as gruyere. $18-22
YouTube video with winemaker Katie Santora
YouTube video with winemaker Kate Payne-Brown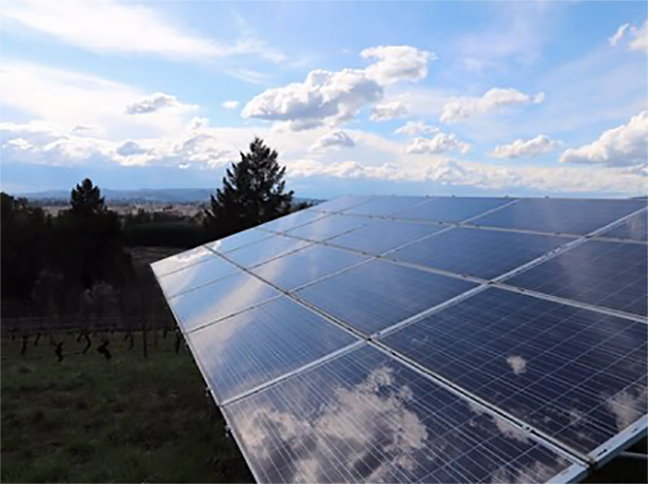 The website does not offer photographs, but the YouTube videos are entertaining.