Deep ruby color; cherry, raspberry, plum, leather, spice on the nose; blackberry, black cherry, plum, raspberry jam, tomato, balsamic, oak, vanilla, chocolate on the palate.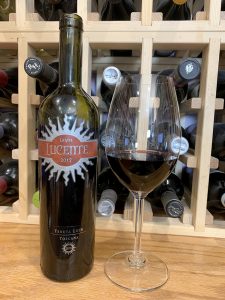 Dry; medium-full body. Blend of equal parts merlot and sangiovese. Somewhat rustic with grippy, assertive tannins. Benefits from decanting—smooths out significantly, tannins approach silky. Medium body. Good acidity (3.35 pH) and balance. In previous vintage, sangiovese seemed to overshadow the merlot. This time around the roles appear to have been reversed. 14% ABV.
Lucente is Luce's second wine, sourced from the same vineyards as their leading label, Luce. Macerated 20 days on the skins to produce the dark color. Malolactic fermentation in stainless steel vats. Matured for a year in oak barriques (55% new French oak), imparting oak that integrates with tannins, rich fruit flavors. Good acidity. Balanced and powerful without being overbearing—again, implying the merlot is the dance lead in this cotillion.
Luce della Vite was established in 1995 through a collaboration between Marchesi de' Frescobaldi and Robert Mondavi with the intention of producing a world-class wine that expresses distinctive characteristic of the Montalcino region. This and previous vintages fulfill their vision.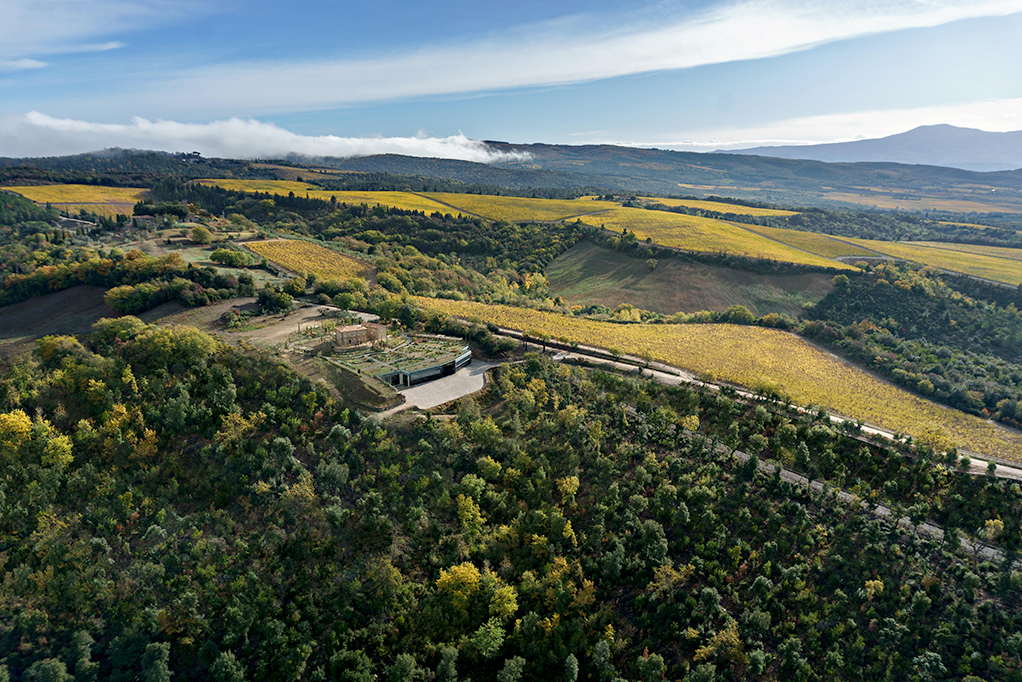 "Luce" is the Italian word for "light" and reflects the importance of light in the creation of wine, specifically the sunlight needed to mature grapes. "Tenuta" is Italian for "estate." The Tenuta Luce label is inspired by a sunburst found at the Altare Maggiore, an altar in the Santo Spirito church in Florence. The church was created at the end of the 15th century by Filippo Brunelleschi, the architect of the Italian Renaissance, on land donated by the Frescobaldi family—forebearers of the makers of this wine.
Tenuta Luce Della Vite Lucente Toscana Red Wine 2017 is intense Super Tuscan blend of merlot and sangiovese. Smooths out nicely with decanting—tannins approach silky. Nicely integrated fruit, oak, tannins, excellent acidity. With its intensity and tannins, Tenuta Luce Della Vite Lucente Toscana Red will meld nicely rich red meats; barbecue. Also will be compatible with poultry, lamb, veal, venison, pasta dishes with tomato sauces. The softness after decanting will do well with comfort foods—meatloaf, spaghetti and meatballs, mac and cheese, hamburgers and sliders; aged cheese. $25-31