Medium gold color; orange zest, white peach, lemon on the nose; green apple, white peach, pear, lemon-lime, honeydew melon, star fruit, minerality/saline on the palate.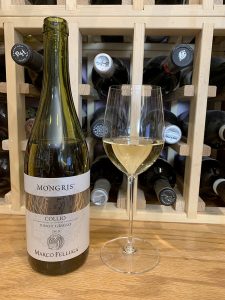 Dry; very tangy with good acidity (5 g/L). Medium body, rich texture in the mouth. Crisp and clean. Subtle layers deliver interest in the mid-palate and zesty finish. Good balance. Minerality reflects the vineyard terroir. Round with fascinating tang and tartness and saline notes on the medium-plus finish, especially after some air time in your glass. 11.5% ABV
The "Mongris" name comes from contraction of "mono-variety gris" referencing pinot grigio and pinot gris are the same grape, a mutation of pinot noir. Grapes come from vines that are 20-50 years old, sustainably and organically farmed in the heart of Friuli Venezia Giulia. Fermented and aged in stainless steel tanks, followed by six months on the lees. This is Marco Felluga's mass distribution pinot grigio—there is a reserve that spends some time in oak—and 250,000 bottles are produced each year, more than 40 percent of the winery's total production of all it wines.
The vineyard-winery operation dates to the second half of the 1800s. In the 1930s, Giovanni Felluga moved to Friuli and the Colio region. Marco, the sixth of Giovanni's seven children, continued in the business and founded the company with his name in 1956. Today, his son, Roberto, represents the fifth generation of winemakers and leads Marco Felluga in Gradisca d'Isonzo (Gorizia) and Russiz Superiore in Capriva del Friuli (Gorizia). Alessandro Sandrin and Roberto Felluga are the winemakers of this effort.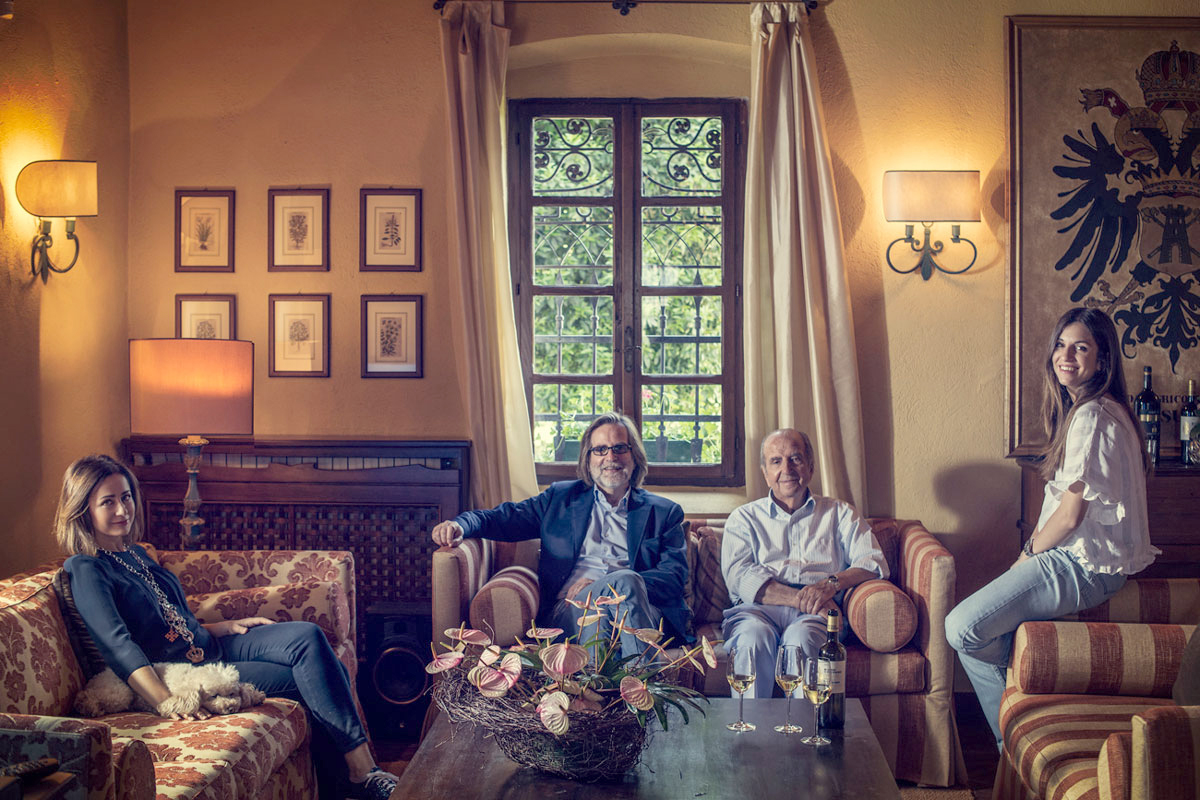 The website notes: "Three quarters of the winery's production is white wines, made from both international and local grape varieties. The Marco Felluga line of white wines are kept mostly in stainless steel to ensure freshness, but are also left on the lees to add richness and complexity. They are designed to improve with age for several years and are considered an incredible value given their pedigree and quality. There are also red varietal wines made from Merlot and the indigenous variety Refosco dal Peduncolo Rosso."
Marco Felluga Mongris Pinot Grigio, Collio DOC 2019 emphatically demonstrates pinot grigio can be a serious, layered wine. Excellent acidity and clean, precise fruit deliver a tangy, tasty experience that works on its own as an aperitif and as a food wine. Pair with white meats and seafood, especially when the fare includes fruit elements such as lemons, peaches, apricots, oranges; garden salads; baked and broiled chicken; light pasta dishes (avoid heavy sauces); risottos; antipasta (seafood salad, marinated octopus); clams and shellfish; boiled shrimp; sushi. $15-18
U.S. importer Della Terra website, this winery