Wine and wine accessories are welcome gifts for the Christmas-holiday season. Since possibilities are almost endless, some suggestions in various price ranges: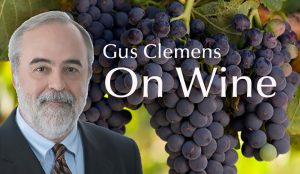 • A subscription to a wine club offers great versatility. Entry levels begin at $35-40 for a shipment of two bottles and escalate to premium memberships for $100-plus.
You can specify all reds, all whites, mixed bottles or individual varietals or styles. You can designate the number of shipments, from a single shipment to multiple, and how many bottles are shipped. You can designate "surprise me" shipments, or shipments from specific wineries from independent clubs, or subscribe to a winery's own club. When you choose a winery's club, you usually benefit from special discounts and access to wines not offered to the general public.
In short, there are almost infinite wine club options to suit any budget or taste, and the recipient definitely will have a Merry Christmas and Happy New Year.
• Many wines, especially reds, benefit from decanting. Decanter prices range from $30 to really fancy ones costing more than $700. I am very pleased with the Menu Wine Breather, which comes in various styles from $50-85. The magic of the Menu system is you decant from the bottle into the decanter, then turn the system over and do a second decanting back into the bottle, allowing you to pour completely decanted wine from the original bottle.
• Wine buckets are great gifts for lovers of sparkling, white, or rosé wines, which usually are served chilled. Buckets come in every price range from less than $10 to thousands if precious metals are involved. The Wine Enthusiast Double Walled Iceless Wine Bottle Chiller is made from clear acrylic. The double wall insulates and preserves the wine temperature for up to three hours with no ice. The clear acrylic allows you to see the bottle. It costs less than $20 and is the one I use.
• Low-budget? No problem. Consider a hinged waiter's corkscrew. The hinged version provides two levers, which makes a world of difference. Practically indestructible, it is the corkscrew most wine professionals prefer, and it can be had for $3-10. Some wine stores will give you one free if you make a substantial purchase of wine—just ask.
Last round: Most popular Christmas wine: "Brussel sprouts, we're having Brussel sprouts?"
Email Gus at wine@cwadv.com. Facebook: Gus Clemens on Wine. Twitter: @gusclemens.