Deep ruby color; cherry, berry, meat on the nose; sour cherry, plum, raspberry, blueberry, pinch of salt on the palate.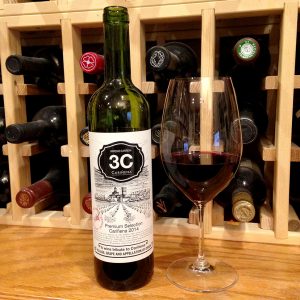 On the border of dry and extra dry; somewhat rustic—significantly benefits from decanting, which knocks down it herbaceous notes and leaves the earth and meat elements intact. Nice acidity, tame tannins, medium-full body; tasty easy drinker after decanting. Smooth and supple in the mouth; very versatile food wine. The more you sip, the better this gets.
Cariñena is the name of the village, the grape, and the appellation, thus the 3C label. Elsewhere, cariñena is called carignan, but most authorities believe the grape originated in Cariñena, a village about 30 miles southwest of Zaragosa, the provincial capital in northeastern Spain. Grape growing and wine production may date back to more than three centuries before Christ. The Romans built Carae—today's Cariñena—in 50 BC and shifted production from a mix of wine and mead (a fermented beverage made from honey) to pure wine. So Cariñena wine producing story is well over 2,000 years old.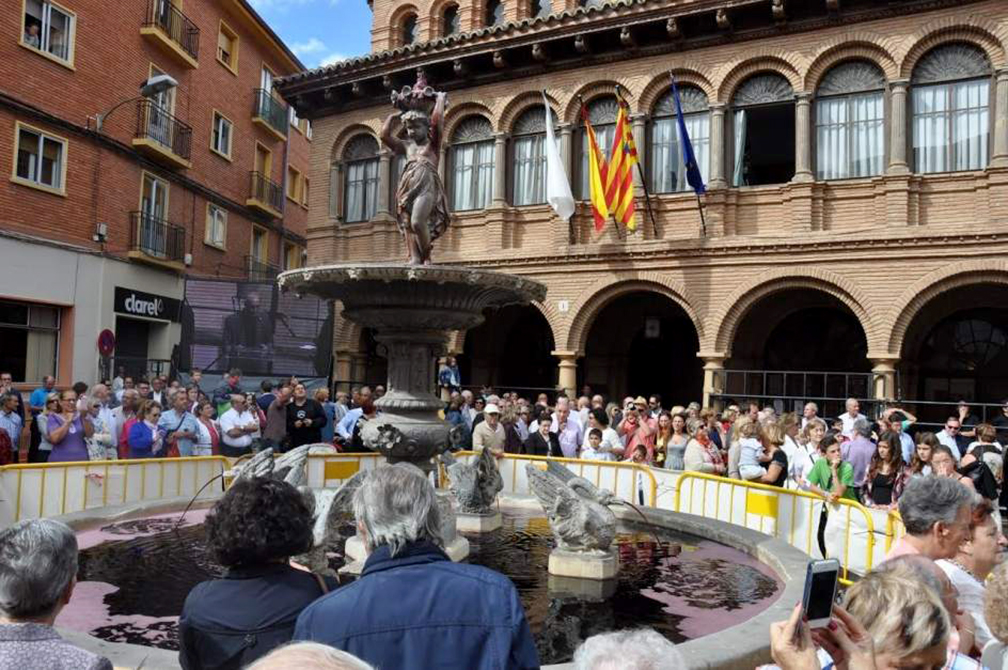 King Philip II visited the village in 1585 and the town's central water fountains were made to flow with wine to celebrate the monarch's visit—one flowed with white wine, the other with red and "whoever wanted to drank from them." The event continues to be celebrated today during a September wine festival where the central fountain flows with red wine.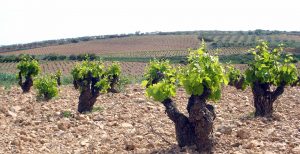 The Cariñrena/carignan grape grows vigorously upright with a very thick stalk, which allows vineyards without trellis systems. It grows and develops best in warm climates. Cariñena's vigor can be its undoing as yields must be limited to improve quality. In France, carignan took much of the blame for the French wine lake and prompted the vine-pulling movement. Carignan also is important in California's Central Valley, where it usually is made into jug and boxed wines.
In recent years, growers in Cariñena branded together in cooperatives to make wine and to improve quality. Grandes Vinos y Viñedos is one of them—the largest in the Autonomous Community of Aragon. Grandes Vinos y Viñedos also is a leader in environmental technology, sustainable agriculture, and socially responsibility. Following the trend in France, growers reduced their cariñena acres while simultaneously encouraging quality over bulk. Garnacha (grenache) is the major grape grown in the DO, but cariñena often serves as a blending grape to make wines that are astonishing values. This bottle, however, is 100% cariñena juice.
Grandes Vinos y Viñedos 3C Cariñena 2014 is superb value for drinkers who enjoy red wines that carry a little attitude. You don't have to worry about insipid fruitiness, overdone oak, or puckering tannins. Pair with braised lamb, linguini marinara, rich poultry (wild turkey, duck), pork roast, beef brisket, roasted squash or eggplant, pizza, burgers, cured cheeses, shrimp scampi—excellent versatility with any rich dish. $8-10