Medium copper; raspberry, strawberry, red fruit on the nose; raspberry, white cherry, strawberry, peach melon on the palate.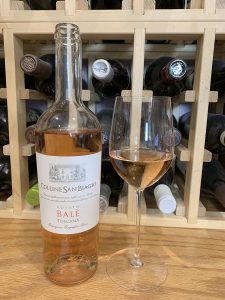 Dry; delicate, light, fruity in the mouth; tasty red fruit parade on the palate. Temperature-controlled fermentation in stainless steel. Five months in tank, two months bottle age before release. This saw no oak, has no tannins. Pure expression of 85% merlot, 15% sangiovese. 14% ABV
Colline San Biagio is in the Carmignano wine region 12 miles west of Florence and overlooking the Arno Valley and the plain of Pistoia. This has been quality wine country since the 14th century. In 1716, the Grand Duke Cosimo III de' Medici made it one of the first designated Tuscan wine regions, along with Rufinà, Pomino, Chianti Classico, and Valdarno di Sopra. In 1932, the Carmignano area was part of the Chianti Montalbano DOC. It was recognized on its own in 1975 and declared a DOCG—the highest recognition—in 1990.
With its honors, the region often is under-appreciated because of its small size—270 acres—and production of 30,000 cases a year. That said, their quality consistently earns respect. Major reason: it has long been a trailblazer. Sangiovese is the most-planted grape, but centuries before "Super Tuscan" became the next big thing in wine, the region was growing Bordeaux grapes. This wine is primarily merlot, for instance.
Colline San Biago is located in the tiny town of Bacchereto, which is close to Vinci, which is where Leonardo da Vinci grew up. Leonardo's first work was a view of the Arno River from this vicinity.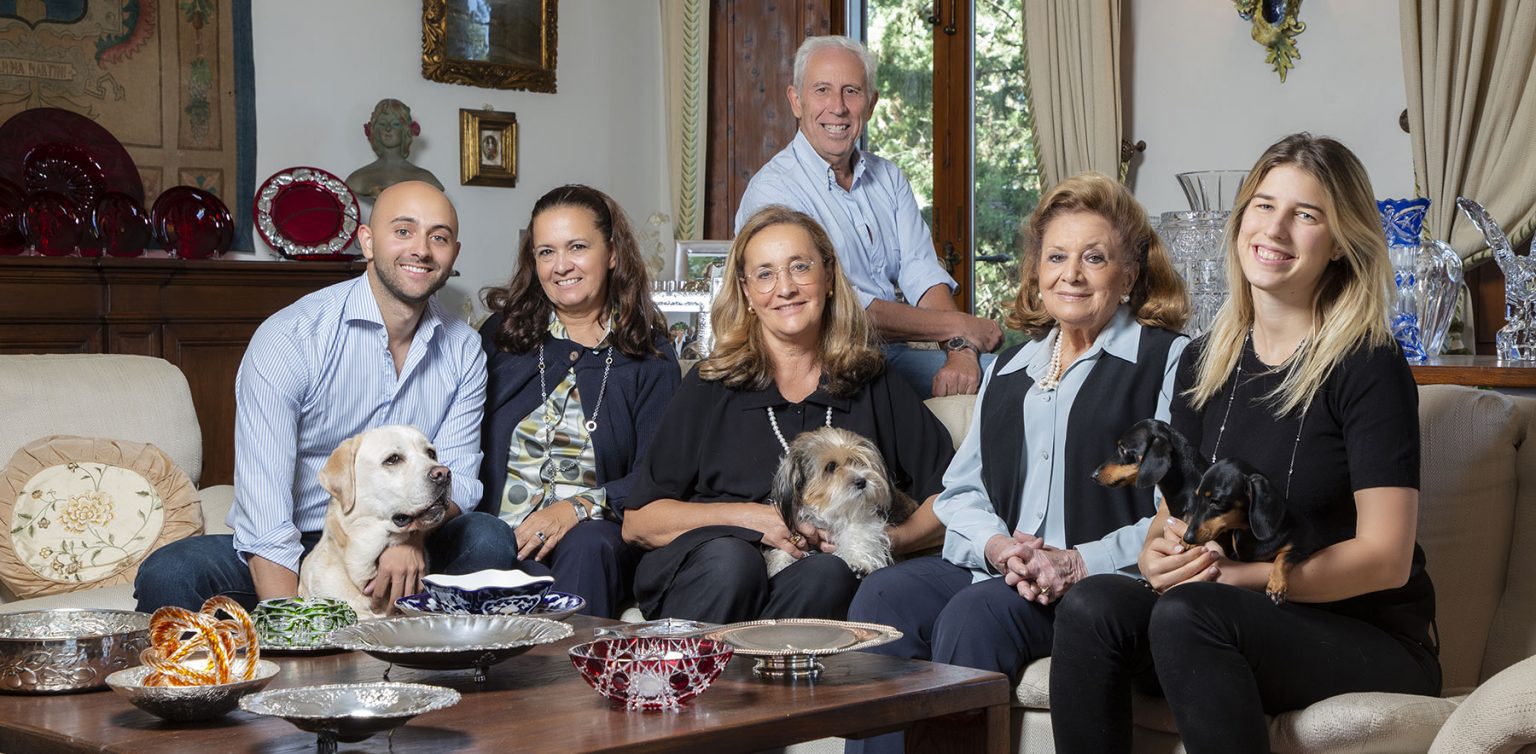 The makers have a deep history. From the website: "Since 1578 our family has taken care tenaciously and confidently of the products of a generous and unique land, in Tuscany, where centuries-old vines and olive trees coexist in an aesthetic combination of great emotional impact. Our wines, our oil and our grappa tell a past and a present made of memory, traditions and techniques, which enhance the potential of nature and the human work. The bond of these experiences is our strength and we are proud to make it shared."
More info: "Since the 16th century our family has lived and worked in this land of Carmignano with the dedication that we have passed down over time to the new generations, so that they can remember and respect what nature has given us. The art of winemaking has always been our commitment, our mission, which grandparents Luigi and Maria Beatrice, sons Maria Pia, Claudia, Luigi, and grandchildren Elisabetta, Gabriele and Matilde have always cherished. Our family history represents our heritage today, a story of passion and dedication in enhancing the resources of a particularly suitable territory."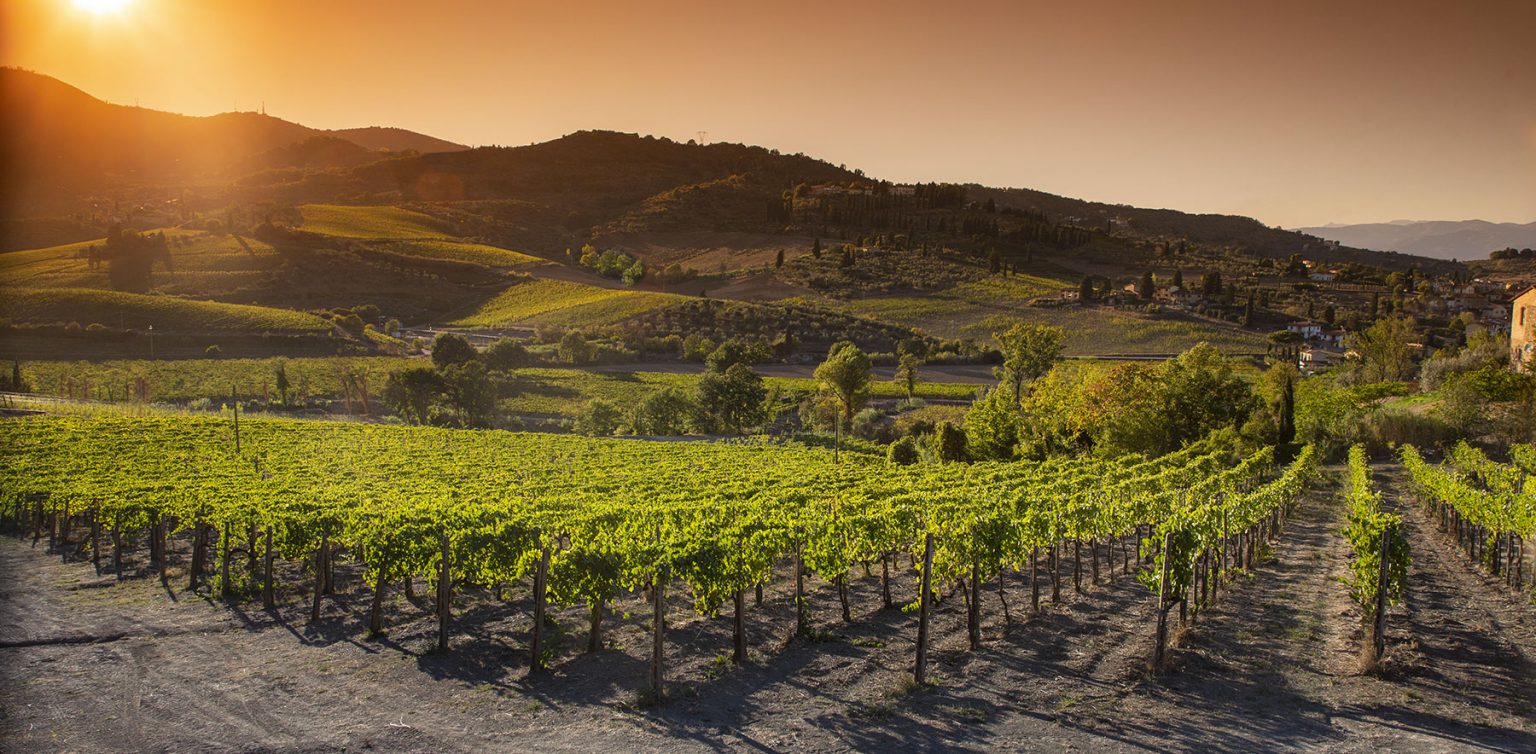 Colline San Biagio Balè Rosato, Toscana 2019 is soft and elegant, a classic example of Carmignano wine. Light and bright and delicious. This is wonderful use of Italian merlot from a winery that was growing Bordeaux grapes in Tuscany centuries before such a thing was considered cool and cutting edge. This can be thoroughly enjoyed as an aperitif; sip cold on deck, dock, porch, patio, picnic, poolside (out of plastic stemware). Will work with baked salmon (not blackened, which will be too assertive); cheese pizza; lighter main course dishes such as chicken breasts, pastas with white sauce; garden salads that include grapes and raisins. $12