Deep ruby color; raspberry, red plum, black cherry, cardamom, rose petals, smoke on the nose; plum, black cherry, blackberry, blackcurrant, leather, vanilla, oak spice, rosemary, thyme on the palate.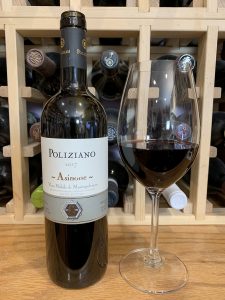 Dry; polished and tasty tannins; excellent balancing acidity. Dense, medium-full body. Rich rather than bold. Balanced, vibrant. Provocative dose of earthiness contributes to its depth and complexity. Pleasingly long finish where black fruits dominate. This was warm vintage in Montepulciano, so the fruit is vivid and ripe. Evolves nicely in the glass, flaunting its delightful layers of flavor surprises. 15% ABV
Blend of 95% sangiovese and 5% canaiolo and merlot from a single vineyard with 45-year-old vines. Wine spent 18 months in French barriques, 20% new and 80% second use, so you get the wood play, but not in an obsessive way. Appropriate and appealing for a wine with this richness and compelling fruit. Asinone is fashioned to be a more contemporary, modern expression of Nobile di Montepulciano—thus the fruitiness and oak. Excellent cellaring potential—at four years this is barely coming into its own.
Nobile di Montepulciano is a sangiovese-based wine made in vineyards surrounding the Tuscan town of Montepulciano, Italy. Sangiovese is the most-planted grape in Italy and is key variety in chianti. This is the local expression around Montepulciano, where it is called vino nobile—noble wine. It also is called "prugnolo gentile." There also is an Italian grape named montepulciano, but that grape is not used in Nobile di Montepulciano. Hey, it is Italy and it is wine, so of course it is not simple.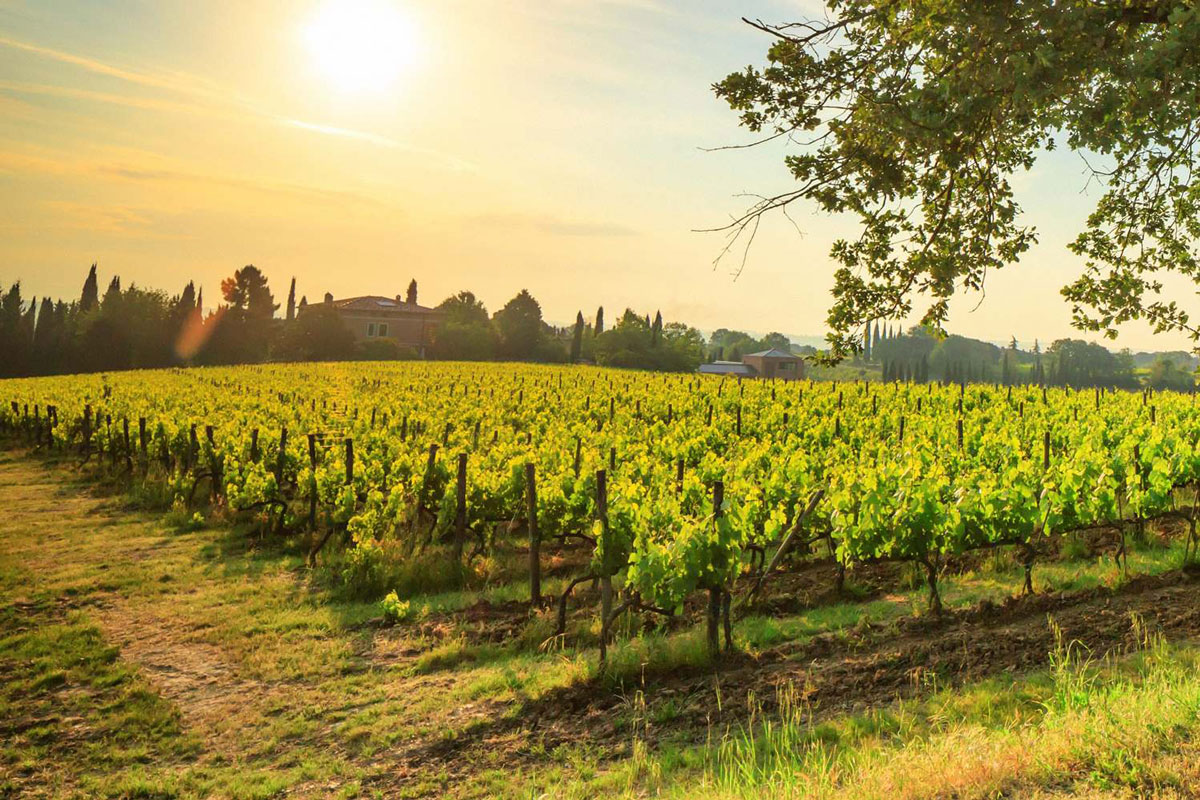 The winery began in 1961 when Dino Carletti obtained about 55 acres of land near Montepulciano. Today, the operation includes about 420 acres. Poliziano's name is a tribute to the humanist poet Angelo Ambrogini (1454-1494), nicknamed "Poliziano." Dino's son, Frederico Carletti, took over management in 1980. Today, Francesco and Maria Stella are moving into management of the family-owned enterprise.
The website notes, Frederico "immediately made his mark and reached a philosophical turning point by studying and working exclusively with proprietary grapes ('Estate Winery'). With a concentration on quality viticulture, innovative yet respectful of the environment and tradition, it is possible to achieve from the high density planting of vines, a Vino Nobile of great body and great quality."
Poliziano Asinone Vino Nobile di Montepulciano DOCG 2017 is rich, firm, delicious iteration of sangiovese. Impressive depth and evolving complexity. Sangiovese reflects its terroir, and this is impressive delivery of sangiovese from Montepulciano, demonstrating why vineyards in this region of Tuscany proudly assert their regional identity in the name of their wine product. Pair with beef; roasted meats; lamb; wild game—venison; pizza; pasta; aged hard cheese. $53-63
U.S. importer Della Terra website