Deep ruby color; blueberry, cherry, chocolate, pipe tobacco, coffee grounds, violets on the nose; black cherry, plum, raspberry, blackberry, black olive, leather, meat on the palate.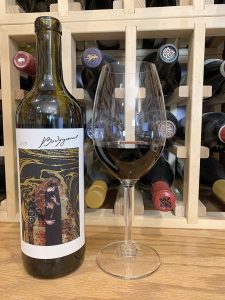 Dry; ripe tannins with discretely balancing acidity (3.81 pH). Good structure and velvety mouthfeel. Vibrant dark fruit. Bold wine without being a bully. Still, this is a dark-fruit forward, serious wine. If you like your big red wines with a dollop of sweetness, this likely is not your style. But if you are adventuresome, give this a try paired with a umami-driven dishes, very well-marbled grilled steak.
Blend of 58% petit verdot, 42 % petit sirah; all free-run. Fermented in temperature-controlled stainless steel. No maceration. Malolactic fermentation in barrel. Aged 15 months in 50% new French oak. Winemaker Daniel Daou flashes his skills in keeping this restrained, tasty drinker.
Both of the high-phenolic varieties are dark, bold, and tannic, which often relegates them to being a blender to add those qualities in support of less assertive varieties. Daou pulls off this marriage with aplomb. With exposure to air, the ripe fruits even present a simulacrum of sweetness—caused by "phenolic" or "physiological" ripeness, not residual sugar. For admirers of Daou wines like me, putting this package together is not a surprise. 14.9% ABV
Dauo is an inspiring life story, underlining how enterprising immigrants are the soul and engine of America's success. The saga begins in Lebanon in 1956 when Joseph and Marie Dauo married after a whirlwind romance. Beirut at that time was considered the "Paris of the Middle East." Joseph built his carpentry business into one of the most successful furnishing companies in the region.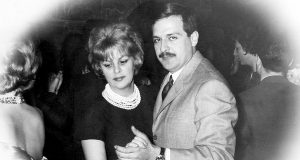 Then came Lebanon's civil war in 1973. Daou family members were injured and spent two years recovering. As the war intensified, the family moved to France in 1975, settling in Cannes in the heart of Provence. Two Daou brothers, Georges and Daniel, fell in love with the region and its wine life. In the 1980s, they immigrated to California to pursue the American dream. They enrolled at UC–San Diego and studied electrical and computer engineering, then built a company—DAOU Systems—that revolutionized hospital computer systems worldwide.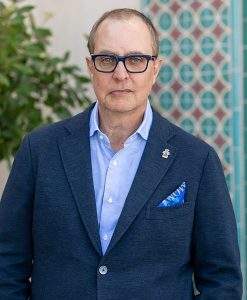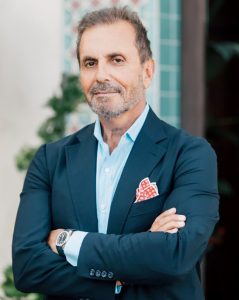 In 1998, the brothers took DAOU Systems public. Daniel had been making wine in his garage in rural San Diego for years. With the sale of DAOU Systems, they had the resources to start a winery. They found land on a "mountain" in Paso Robles—at 2,200 feet, the highest elevation in the AVA—that was just 14 miles from the Pacific Ocean, with cool, ocean winds blowing through the Templeton Gap. Daniel shared his vision with his father. Joseph replied: "Go and don't look back. Go full throttle."
And so they did. Dauo creates exceptional wines and is an exceptional enterprise. Beautiful location. Sensitive and inclusive to the talents and needs of their employees and to their Dauo Mountain estate. They claim, with some authority, that Paso Robles is a blend of Bordeaux and Napa, and their wines and winery bear out that vision.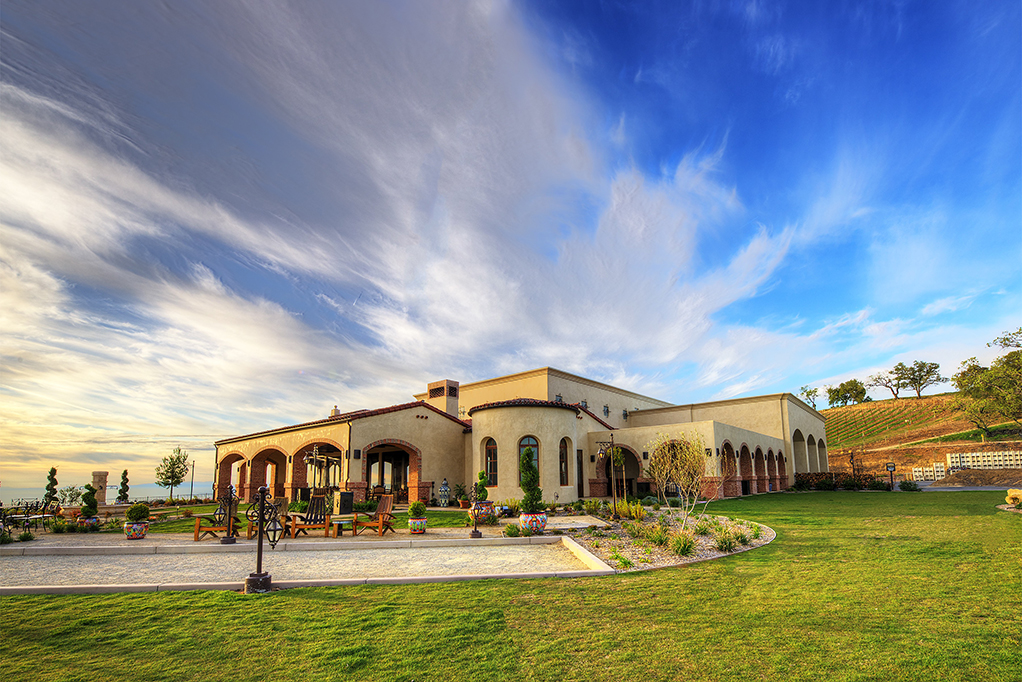 Daou Vineyards Bodyguard 2019 is elegant, opulent, sophisticated, and intense in color and flavor. This is the entry-level introduction to the world of high-end Paso Robles red wines by master winemaker Daniel Daou. For many other wineries, this would be the premier pour. It drinks like a cult wine selling for multiples of its price. Wide national distribution. Pair with rich beef cuts with ample fat; beef stroganoff; veakl Cuban-style pork; baby-back ribs; roasted rack of lamb; wild game—venison and wild boar. Cheese—hard, aged cheeses; aged cheddar, gruyere, gouda, stilton, pecorino, manchego. $35-40
Daou Vineyards website; many superb videos, really worth a visit
Excellent video about Daou's story and review of the previous vintage of this wine
Missouri State University video of Daniel Daou explaining this wine