Pale ruby color; cherry, plum, cranberry, vanilla on the nose; cherry, raspberry, cranberry, black tea, earth, oak spice on the palate.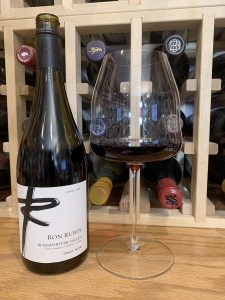 Dry; soft tannins with bright acidity. Somewhat reserved fruit, but easily approachable, easy-drinking wine. This was something of a surprise because my tasting notes from the previous vintage indicated a more fruit-forward pour. No matter, both the 2017 and 2018 have their charms and I wouldn't hesitate to drink either one.
Medium body; not as heavy and over-ripe as some California pinot noirs can be, especially at this price point. Smooth. Relatively simple with medium length in the finish, but a nice, clean, tasty wine for the price. 14.3% ABV
Ron Rubin dreamed of a career in wine while at UC Davis in 1971, but spent 22 years working with his family's business, Central Wholesale Liquor in Mount Vernon, IL. In 1994, his career took a sharp turn when he purchased The Republic of Tea, a California-based tea business, which set him on "a mission to seek and procure the most exquisite teas from world premier tea gardens, making them accessible to everyone."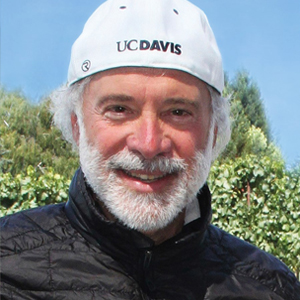 Changes were not over. The website notes: "40 years after Ron's entry into the beverage industry, his dream came true. He purchased River Road Family Vineyards and Winery, in the Green Valley of the Russian River Valley, in the heart of California's Sonoma County. Finding himself in the prestigious Green Valley made this 'dream come true' even more meaningful."
Rubin is involved in philanthropy. He is president of the board of directors for Sonoma State University's Wine Business Institute, advising on the University's curriculum. In 2015, Rubin became a major donor in support of the Wine Spectator Learning Center's state-of-the-art education complex that is the home of the Wine Business Institute.
Joe Freeman is the winemaker. He has worked in Sonoma's Russian River Valley since 1997 in a variety of positions at several wineries before joining River Road Family Vineyards in 2004.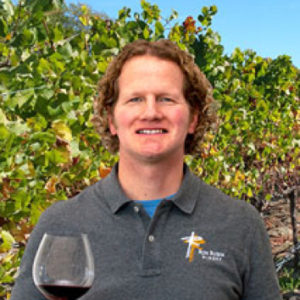 Ron Rubin Russian River Valley Pinot Noir 2018 is more bashful version of Rubin's pinot noir compared to the previous vintage. Simple and straightforward but nicely true to pinot noir grape—not all, by any means, California pinots in this price niche achieve that. Pair with rotisserie chicken; duck; turkey; lighter cuts of beef; veal; wild game—venison; salmon and other rich fish; lamb. Cheese—goat cheese is classic pairing with pinot noir; goat cheese with figs; softer cheese and surface-ripened, semi-hard cheeses. $22-25