Deep ruby color; cherry, plum, blueberry, baking spice on the nose; Bing cherry, plum, raspberry, cranberry, vanilla, chocolate on the palate.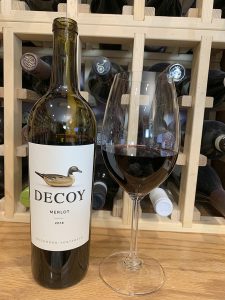 Dry; succulently round, soft and lush in the classic merlot patois. Fresh, simple, medium body, very easy drinker. Velvet tannins with excellent balancing acidity (3.40 pH). Blend of 98% merlot, 1% cabernet sauvignon, 1% petit verdot. Aged in French oak. 14.1% ABV
This will please people not really into wine. It is inoffensive while still checking off most of the classic merlot boxes. Could nicely serve as an introduction to red wines for people who lean toward white zinfandel or Barefoot. It is not a sweet wine, but its fruitiness gives the impression of sweetness.
Decoy is part of the Duckhorn Vineyards portfolio that also includes Duckhorn, Paraduxx, and Goldeneye. Other labels include Migration and Canvasback. All offer affordable, good, solid wines with large production, making them easily available.
Decoy began as a label of Duckhorn. Today it is a winery in its own right with emphasis on easily approachable, affordable wines that can be quaffed in their youth. In addition to this merlot, Decoy's Sonoma efforts include a red blend, cabernet sauvignon, zinfandel, chardonnay, and sauvignon blanc. They also produce a California rosé, pinot noir, and sparkling wine using grapes sourced from California, not just Sonoma.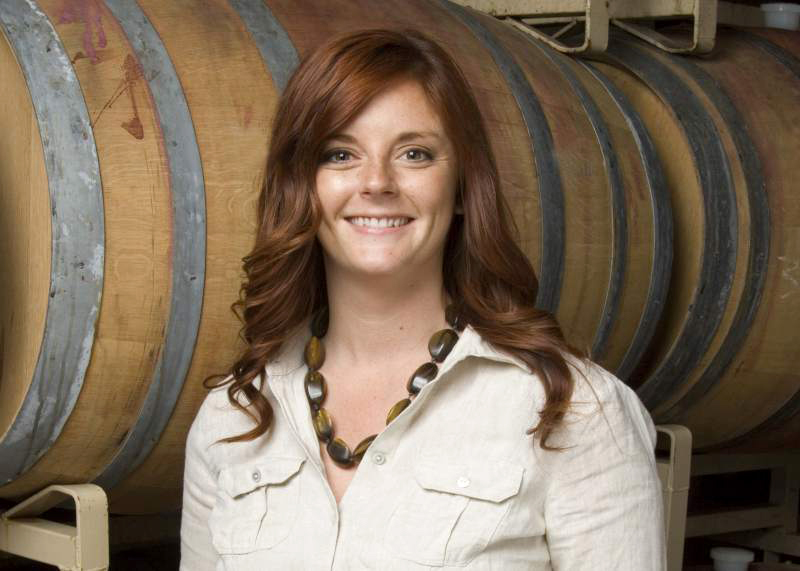 Dana Epperson is the winemaker at Decoy. Her background includes a stint at Artesa Vineyards & Winery, where Duckhorn Vineyards winemaker Mark Beringer was her mentor. As she noted in an interview, "in a way, I studied the Duckhorn Wine Company style before I came to Decoy." She also notes that "Decoy got its name from being mistaken for something even better."
Dan and Margaret Duckhorn founded Duckhorn Vineyards in 1976. They focused on merlot from the beginning. Today, the seven estate vineyards are located in the Napa Valley and on the slopes of Howell Mountain and produce a number of varietals in addition to the merlot core. It is not surprising that spin-off Decoyis proud of its merlot.

The company is undergoing change. Dan and Margaret divorced in 2000. Dan was named Winemaker of the Year by the San Francisco Chronicle in 2005. GI Partners, a private equity firm, purchased controlling interest in the Duckhorn Wine Company in 2007. In 2016, TSG Consumer Partners bought the brand and its wineries for a price in the range of $600 million according to published reports.
Decoy Merlot, Sonoma 2018 is lush, inviting, very approachable, easy introduction to red wines. This falls into that category of wines that will not repel wine drinkers who are faint of palate—there is good chance they will find it lip-smacking good. More sophisticated drinkers may wish for more complexity and depth, but they will not be offended. Pair with grilled or roast chicken; grilled or roast beef; lamb; roast pork and pork loin; comfort foods—hamburgers, meatloaf, pot roast; blue, cheddar, gorgonzola cheese. $18-25