Deep purple color; red and black fruits, raspberry on the nose; blueberry, plum, blackberry jam, red cherry, mocha, sweet spices on the palate.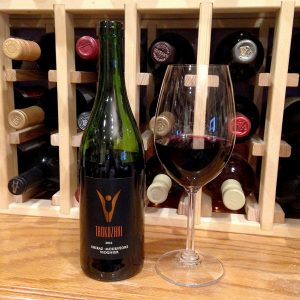 Dry; vividly fruity; ripe fruit mimics sweetness; pushes the limits of jammy but does not quite cross that border. Many people will happily slurp this South African crowd pleaser. Blend of 85% shiraz, 14% mourvèdre, 1% vionier.
South Africa has a decidedly mixed reputation when it comes to wine, as Diemersfontein Thokozani readily admits on its website: "Let's face it—the winelands don't exactly have a glowing reputation for engaging in Broad Based Black Economic Empowerment (BBBEE). All too often, young BBBEE wine companies are left to sink or swim and as a result can quickly become isolated, with little capital or experience. Despite the view (however incorrect it is) that nothing is being done or achieved, an increasing number of wine farms are in fact engaging in transformation—and some very successfully so! The models vary according to the degree of ambition involved and the circumstances of each farm. There are many 'empowerment' projects being launched or being planned in the SA Wine Industry at present, and we are hoping that this project, based at Diemersfontein Wine and Country Estate in Wellington, will make its contribution to the great need in our country for successful models of participation and development of people who generally have not had access to quality education, training, experience, networks and capital.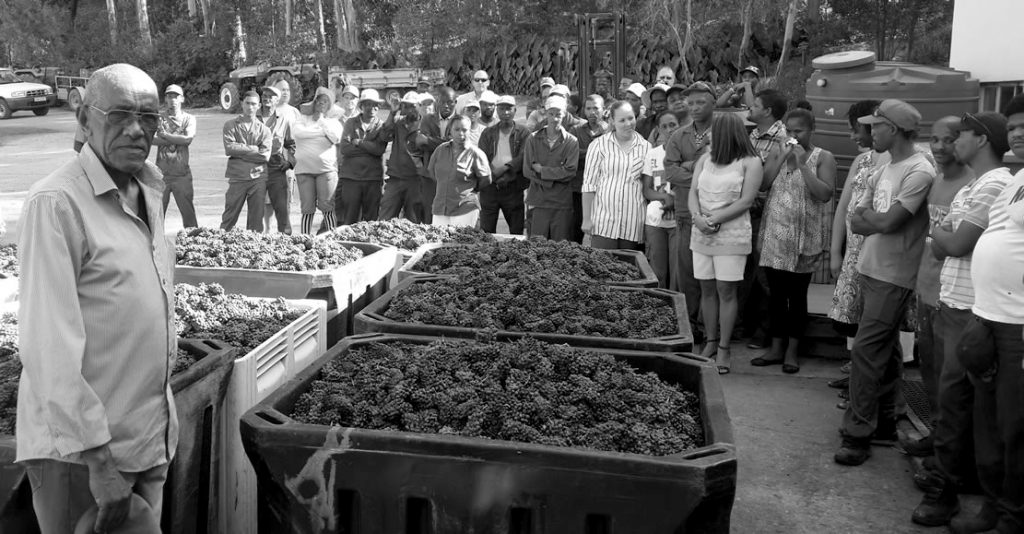 "Thokozani means 'a celebration' and it is in this spirit that our project was launched—with its central and crucial focus on training and development as an absolute necessity to the achievement of sustainable economic empowerment. At Diemersfontein Wine and Country Estate outside Wellington, BBBEE has flowed naturally from owner David Sonnenberg's wish to make a sustainable community contribution. As a third generation owner with a background in clinical and industrial psychology, Sonnenberg's return to SA from the UK in 2000 saw him take on the challenge of building Diemersfontein as a business and a community. 'The two go in parallel because you can't build a business without building the team,' he says. The first vineyards were planted by David's father in the 1970s and in 2000, David built his own cellar and started producing award-winning estate wines of which Diemersfontein's trademark, the Original coffee and chocolate Pinotage has become one of SA's most popular. In 2007, Diemersfontein launched its empowerment company, Thokozani, with 35 staff shareholders, including its white managers so as not to artificially split the workforce."
Diemersfontein Thokozani Shiraz-Mourvèdre-Viognier, Wellington 2016 is social and business experiment as much as it is a wine effort. It represents the continuing and laudatory evolution of South Africa. If you have not purchased South African wines, you should seek them out. Not out of social responsibility, but because they are some of the great values in wine today. The social responsibility thing is a value added bonus. This wine is built to be a crowd pleaser with its near-jammy profile and its very attractive pricing. Pair with grilled or roast beef, barbecue, beef stew, roast or grilled lamb, strong cheese such as cheddar, also with mellow blue cheese. $9-17