Medium gold color; tropical, citrus on the nose; citrus, nectarine, pineapple, peach, yellow apple, lemon, vanilla on the palate.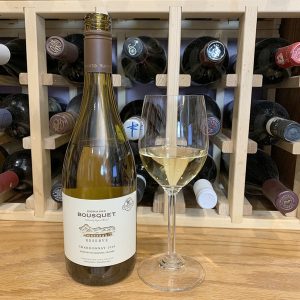 Dry; medium body, virtually no tannins, excellent acidity (3.3 pH). Vivid flavors. Tasty use of oak. One half of the 100% of the organic chardonnay juice aged six months in oak, the remainder in stainless steel. Creaminess in the mouth juxtaposes to the impressive acidity and tart citrus that linger on impressively long finish; 14.5% ABV.
Very serviceable, lightly oaked chard from major maker. This label tends to vary vintage-to-vintage, not so much in quality but in flavor profile, ABV, acidity. Domaine Bousquet makes a simpler, non-reserve version of this. They also make an un-oaked chardonnay that costs more and receives good reviews. The Argentine maker always is worth a sip.
The Bousquet family has four generations of winemaking experience. They arrived in Mendoza, Argentina, from France in 1990 and fell in love with the possibilities. They purchased land in the foothills of the Andes in 1997 in the Tupungato Valley, elevation 4,000 feet, one of the higher altitude vineyards in Argentina and the world. The climate is very dry, allowing Domaine Bousquet to have excellent water control through drip irrigation using meltwater from nearby Andes Mountains.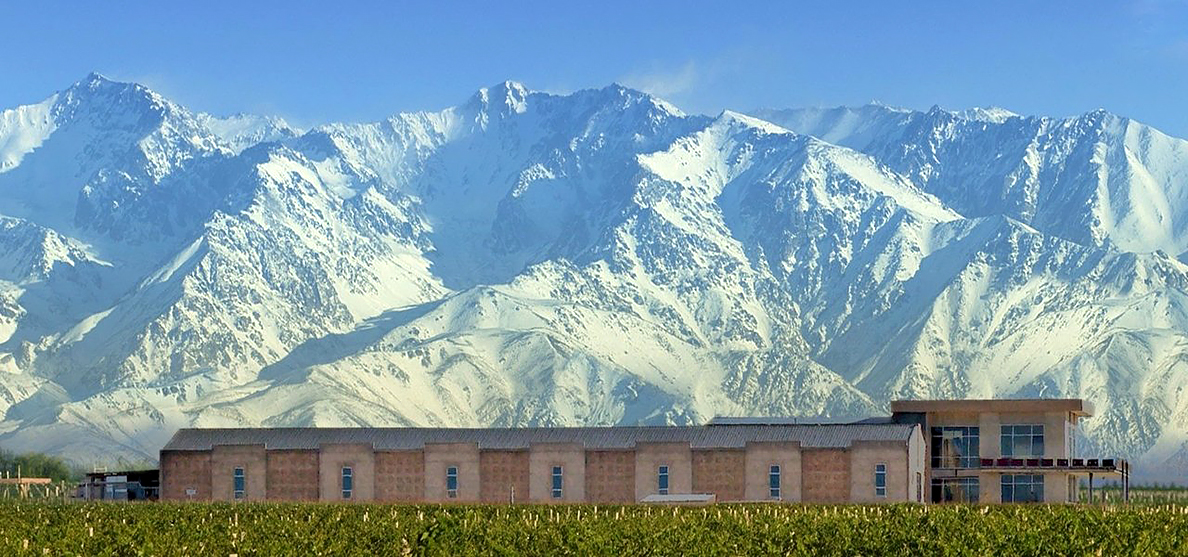 The winery is one of the world's most awarded fully organic operations. As their website states: "We are dedicated to farming organically while improving our land's biodiversity. We believe that the healthier the vineyard, the better the fruit and of course the wine. In other words, by nourishing the land and treating it with respect, we know that the land will give us back its finest fruits." And: "Organic crops are grown in harmony with nature without using any chemicals such as pesticides, herbicides, and fertilizers. Organic agriculture uses natural fertilizers such as compost."
Domaine Bousquet Tupungato Uco Valley Reserve Chardonnay 2018 is rich, tasty, lightly-oaked. Vibrant tartness and citrus pairs with bright acidity for a layered, sophisticated pour. Organic grapes. Domaine Bousquet consistently delivers value for price. Bronco Wine Company appears to be the U.S. distributor, so easily available. Pair with chicken dishes; rich fish fare; pork and lighter meats; vegetarian dishes—summer salads. $13-18