Pale pink color; citrus, grapefruit, lemon on the nose; grapefruit, lemon, orange zest, apricot, white peach, redcurrant, saline on the palate.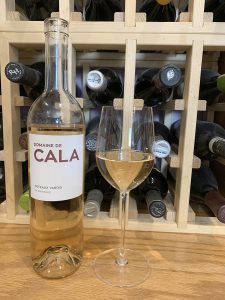 Dry; minerality and some saline on the finish, an interesting feature. "Classic rosé" according to the winery's tech sheet, and they are correct for a Provence pour. Grapes were de-stemmed and delicately pressed to achieve the delicate fruit and color, then fermented and aged in stainless steel. No oak influence. Very light body. Classic blend of 46% grenache, 41% cinsault, 10.5% rolle (vermentino), 2.5% syrah.
The winery asserts: "This extraordinary variety of soils is the key factor in the wine's identity. Domaine de CALA draws its excellence in the great diversity of soils, giving it a unique identity. The vineyards offer a soft and supple soil, full of life. The vines benefit from deep soils devoid of pebbles, allowing a full expression. The vineyard was made of massale selection to guarantee an exceptional quality. The multitude of parcels allows both exposure of the vineyards on hillsides and an exhibition of vines on a plateau. The different slopes and the exposure windswept by the mistral allow cooler harvests offering a more complex polyphenolic maturity."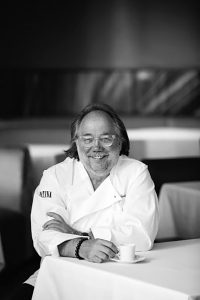 Chef Joachim Splichal is the Domaine de Cala proprietor. He spent 30 years as an acclaimed chef before returning to his roots in Provence to open Domaine de Cala. Splichal's culinary career began in Provence, then moved to California where it grew from one restaurant to 70 establishments from East Coast to the West Coast. After signing his twin sons as partners and signing up famous winery consultant Stéphane Derenoncourt to make red wine, he next recruited rosé expert Bruno Tringali and Provence native François Rigord to produce this wine from Splichal's 60 acres of vines.
Domaine de Cala Coteaux Varois en Provence 2020 is a fruit-driven easy drinker. Refreshing. Classic smooth, sophisticated, non-threatening Provence rosé. This is wine people who don't think they enjoy wine could easily sip and pretend they are enjoying it just to fit into a situation with friends who enjoy drinking wine. Even more likely, they may find themselves enjoying this libation.
Those who do enjoy drinking wine will find this liltingly delightful—more a frivolous fling than a meaningful experience, but hey frivolous flings have a place in the life of a wine drinker. We can't be serious all the time. And after you and your entourage finish this bottle with finger food, move on to the pugnacious big reds and emphatic red meats. Domaine de Cala Coteaux Varois en Provence 2020 certainly works as an aperitif—find a Provence rosé that does not—and pair with sushi; garden salad; vegetarian fare. $18-22