Medium yellow color; floral notes, citrus, apricot, minerals on the nose; Meyer lemon, apricot, tangerine, peach, pear on the palate.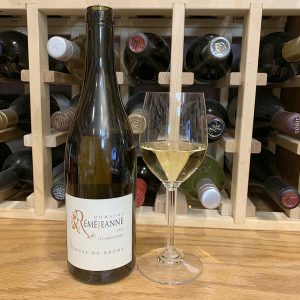 Dry; fresh and lively in the mouth. Medium body; smooth; soft acidity. No tannins or oak. Fermented in concrete tanks. Streak of minerality on the mid-palate. Blend of 30% roussanne, 30% clairette, 20% viognier, 10% marsanne, 10% bouroulenc; 13.5% ABV.
Clairette is wild card because the name covers several related grapes. Popular in the Rhône and Languedoc, where sometimes it is the name for ungi blanc. This likely is clairette blanche. To add confusion, the name also sometimes is used for bouroulenc, which also is listed in this blend. In short, this is a blend of several classic Southern Rhône grapes, several of them very old varieties with lineage back to ancient Greece and before.
Domaine la Réméjeanne vineyards are certified organic. The father-son team of Rémy and Olivier Klein runs the operation northwest of Châteauneuf-du-Pape. Grapes from the 87-acre vineyard are harvested by hand, then hand-sorted on tables. The website notes (best translation I can do): "All our work tends towards a search for finesse, elegance and freshness … So that our wines reveal more and more the essential characteristics of our terroir. Sublime, do not overplay."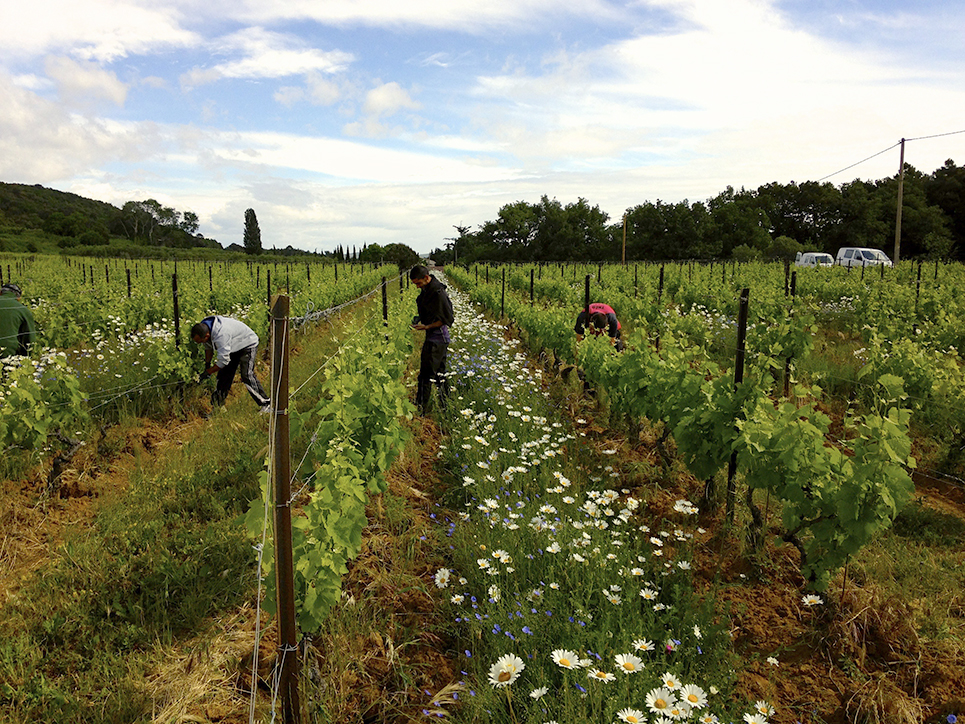 The operation started in 1960. Vineyards were certified organic in 2010 and wines certified organic in 2012. Les Arbousiers—there also is a red—is the domaine's entry-level offering.
Domaine la Réméjeanne Les Arbousiers Côtes du Rhône Blanc 2016 is smooth and somewhat exotically delicious, thanks to rich range of grape varieties, some ancient, some relatively rare. Very easy drinker. This easily can be fun warmer weather drinker for patio, porch, deck, picnic, or poolside. Excellent candidate for aperitif. Pair with salads and garden vegetables. Will work with lighter meats and fish/seafood, although whites with more saline elements will work better. $18-20
Domaine la Réméjeanne (French language)