Deep yellow color with strong green accents; lemon, grapefruit, vanilla, oak, citron, spices on the nose; lemon, peach, golden delicious apple, spice on the palate.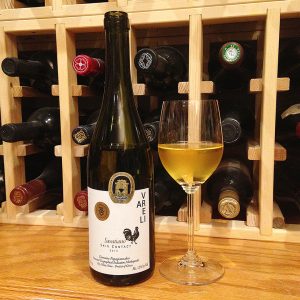 Dry; good acidity (nice vineyard management because savatiano typically is not noted for acidity), minerality. Rich in the mouth. There was skin contact and fermentation in stainless steel tanks, fermentation in stainless, then aged in new French oak for four months. The oak is not over the top, rather it gives this a lush, sensual mouthfeel.
Clean and tasty, this is not like other white grapes—it isn't the Greek version of chard, certainly not sauv blanc. Very easy drinker with nice fruit from initial attack through surprisingly long finish. Savatiano wines are not yet in the league with assyrtico wines from Santorini—Greece's most famous wine effort—but thanks to efforts such as this from Domaine Papagiannakos, savatiano wines are closing the gap
Savatiano is the most-planted Greek grape. It often is used to make retsina—an ancient wine infused with sap from an Aleppo pine tree. In ancient times—more than 2,200 years ago—the resin got infused through pine resin used to seal the amphora in which the wine was made. With better closures, pine resin was no longer needed, but people enjoyed the pine resin taste and its salty-sweet notes. This wine does not have pine resin notes, but it does have the salt notes and is made from same grape as most retsina. Domaine Papagiannakos is consider a master maker of retsina wine, and of wines made with savatiano. You are not in Napa with this effort, you are in the heart of Greece, where many believe the wine world we know today started.
Domaine Papagiannakos began in 1919. There was a transformation to modern technology in the 1960s, and today a third generation strives to take the domaine to a new, international level with a modern new winery and aggressive international promotion. The effort includes commitment to bioclimatic architecture (the first in Greece) and responsible agriculture practices. The domaine major focus is on the various, delicious ways to use the savatiano grape.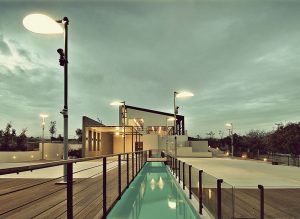 The winery is located in Attica—the area around Athens in southeastern Greece, on the coast—thus the salt notes in this wine. The winery website will tell you this wine is made in some proximity to the "Temple of Artemis, the haunt of Dionysus, the patron saint of wine, where for centuries the ancient method of wine production has been maintained and the vine has been lovingly cared for." The winery is near the Olympic Equestrian Centre, the beautiful beaches of Mesogaia, and the archeological site of Vravrona. Taste this and you sip at the mother spring of Western culture.
Domaine Papagiannakos Vareli Savatiano Skin Contact 2013 is tasty, different, delicious, interesting, complex for a white, something you likely have not seen or tasted before. Clearly—clearly—worth a try if for no other reason than to experience wine from where wine began. Pair with shellfish, grilled fish, crab cakes, white meats, smoked and/or salty cheese, fried zucchini. $18-25