Deep ruby color; raspberry, red berries, rosemary on the nose; raspberry, blackberry, red fruits on the palate.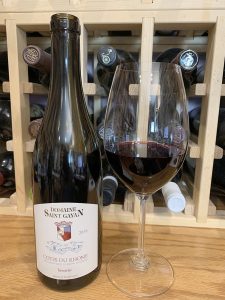 Dry; relaxed, tasty tannin. Balancing, reserved, acidity. Medium-full body and full fruity aromas. Silky in the mouth. Enchanting softness and depth of flavors.
Jean-Pierre Meffre's Domain Saint Gayan is located in the Southern Rhône—the Vallée-du-Rhône—near Gigondas, which this wine resembles. The domaine is almost 80 acres. Meffre's family has made wine in this area for four centuries. Jean-Pierre's father, Roger Meffre, was president of the Syndicat des Vignerons de Gigondas, where he was a leader in winning Appellation Contrôllée status for Gigondas in 1971. He also worked to change the law increasing allowed amount of grenache from 64% to 85% in 1985.
This is a GSM blend—primarily grenache noir (75%), with 25% syrah and mourvèdre making up the remainder in equal parts. The name "Trescartes"—reflect the three wines in the blend. More than a third of the vines are about 100 years old, and the vines that produced this effort are at least 40 years old. Although the wine must be labeled as a generic Côtes-du-Rhône, all the fruit comes from two village-level communes: Sablet and Seguret.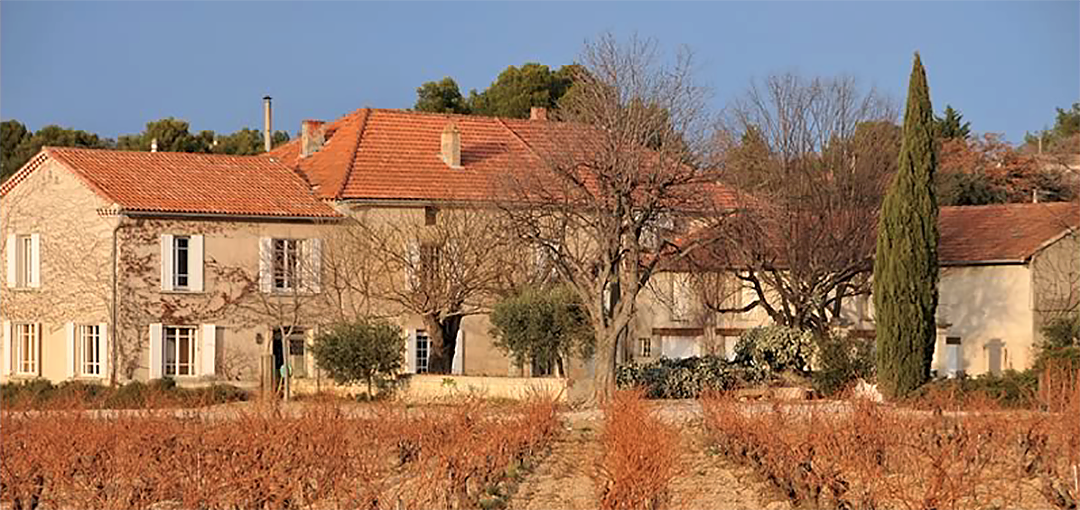 The vineyard soil is sandy, calcareous clay. Sustainably farmed. Eighty percent of the grapes are de-stemmed. Grapes macerate and ferment in cement vats, then racked into used oak barrels for a year or more. The result is a very well behaved effort. Elegant and refined are adjectives that spring to mind.
The wine is delicious, gentle on the attack, with excellent depth and complexity. Outstanding QPR (quality-price ratio). As a result, some 70% of the production of this wine leaves France for sale in five continents, with many of these bottles going into top restaurants lists where I am confident patrons pay significantly more than the retail price; 14% ABV.
Domaine Saint Gayan Côtes du Rhône Trescartes 2016 is a wine to find. If you are as much of fan of Gigondas as I am, you will love this wine. It touches all the delicious, silky, impressive depths the grapes and terroir can yield. At a fraction of the price—how do you beat that? Made by winemakers with four centuries of experience using ancient vines in many cases, simply old vines elsewhere. This is serious, profound wine you can afford. Find it. Buy it. Thank me for touting it to you if you have not encountered it before. Pair with charcuterie; chicken and turkey; pork tenderloin; lamb; cheese; this is a red you can just enjoy all by itself, too. $17
Google Domaine Saint Gayan and ask for translation; the website is rough. This is link to French language website.
Skurnik, U.S. importer of this wine, website