Medium gold color; citrus, lemon, peach, white flowers on the nose; lemon, grapefruit, green apple, mandarin orange, minerality on the palate.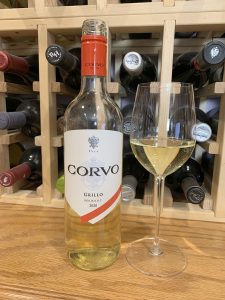 Dry; zesty, crisp, savory. Medium-plus body. Creamy, with tincture of acidity and drop of oiliness—all good things. Some saltiness since the grapes are grown in westernmost Sicily, near the sea—another good thing. Salt is the major food enhancer we use, so when wine contributes a bit of saline, it heightens our taste-bud experience even more. 12% ABV
The Duca de Salaparuta group includes three historic brands. Corvo and Duca di Salaparuta date from 1824. Florio dates from 1833. Corvo has long been an iconic, signature Sicilian wine. In the movie "Godfather" bottles of Corvo are in several scenes—and this was before paid product placement. Francis Ford Coppola knew his wines then, as now. For many, when you think Sicilian wines, you think Corvo.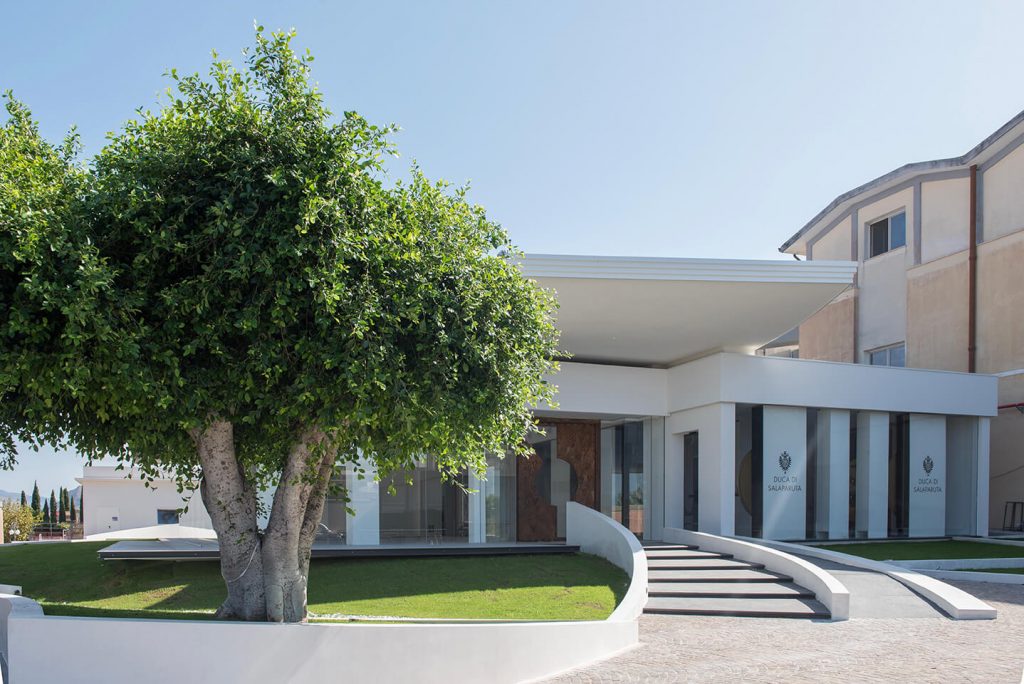 Illva Saronno Holding brought the groups together and is updating the brands across the board. The historic wine companies now are the largest wine-producing group in Sicily. The Holding's other products include Disaronno Liqueur, Tia Maria Cold Brew Coffee Liqueur, Tia Maria Iced Coffee Frappé, The Busker Irish Whiskey, Rebarbaro Zucca, Aurum Golden Orange Liqueur, Artic Vodka, Isolabella products, and others.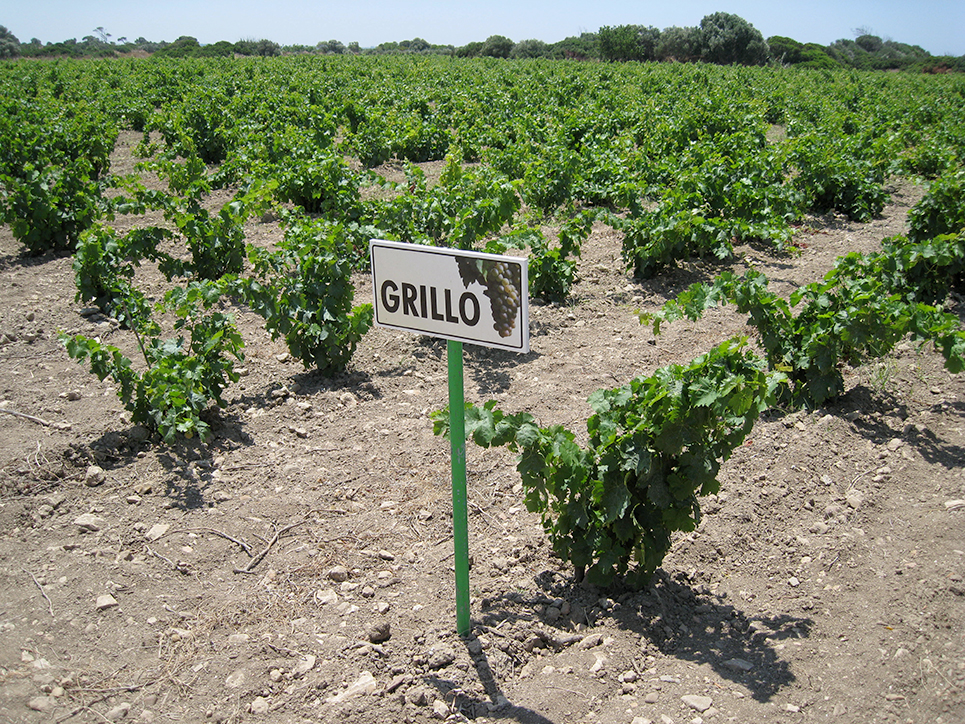 Grillo is a signature white wine from Sicily, where most of the grillo vines in the world grow. Once used exclusively in marsala production that put Florio on the map, grillo now also is made as a varietal, as this offering witnesses. Duca di Salaparuta makes another grillo, a super-premium, under different label: Duca di Salaparuta Corvo Irmàna Grillo.
Grillo often is referred to as a fuller, funkier alternative to pinot grigio or sauvignon blanc. The vines can withstand high temperatures and drought and still produce copiously. Besides a varietal bottling such as this, grillo can be blended with chardonnay. It is not an ancient grape. DNA analysis indicates it is a cross between catarratto and zibibbo, a biotype related to muscat of Alexandria. It likely was created by Antonio Mendola in 1873.
There are grillo wines made in an old style with extended skin contact and exposure to oxygen. Those wines are earthy and spicy. The modern approach—this bottle is an example—has limited skin contact and exposure to oxygen. That approach yields wine with grapefruit and lemon elements and crispy fruitiness. They should be drunk young and well chilled.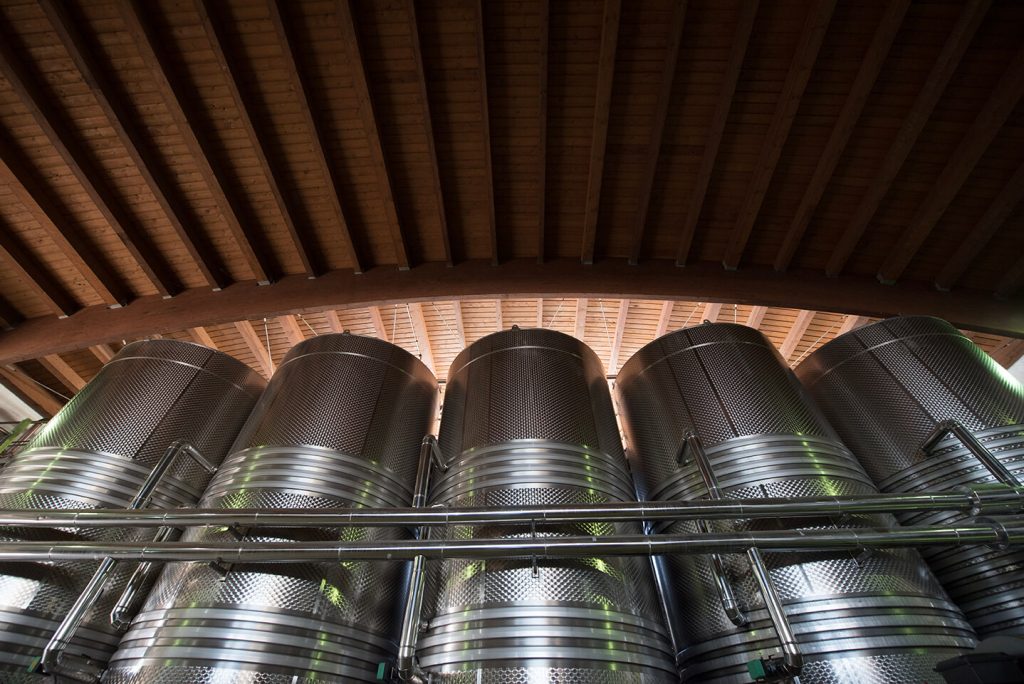 In early 2021, Duca di Salaparuta announced a broad rebranding and updating of Corvo. Their Nero d'Avala and grillo wines will carry the Sicilia DOC designation—the first Corvo wines to do so. DOC is a mark of quality in Italian wines and is earned by following strict rules. The company's press release notes: "Corvo's range of wines also includes the super-premium Irmàna line and the ultra-premium Colomba Platino line, of which the 2020 Irmàna Grillo and the 2019 Colomba Platino Nero d'Avola will also carry the Sicilia DOC designation. Both lines are new, conveying the premiumization effort, and provide trade-up opportunities for Corvo to reach a new set of consumers." The upgrade also includes a broad launch into the U.S. market, so look for availability to increase.
Duca di Salaparuta Corvo Grillo, Sicilia DOC 2020 is a brisk, refreshing example of Sicily's principal white grape. Good structure and aromatics, food friendly thanks to acidity and pinch of salinity. Pair with chicken; fish and seafood in general; salads and vegetarian fare; citrus; fresh and soft cheeses. $12-15
Duca di Salaparuta website, nice landing page video