Deep garnet color; dark fruits, blackberry, tobacco on the nose; black cherry, black fruits, blackberry, plum, leather, white pepper, chocolate on the palate.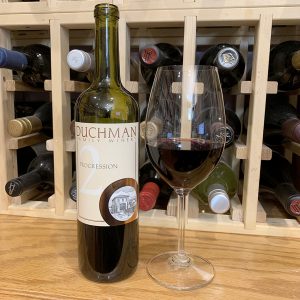 Dry; earthy, medium-full body, full flavors. Savory tannin balanced by good acidity. Blend of aglianico and montepulciano; 100% Texas grown grapes. Decant to smooth things out and integrate the flavors. Long, satisfying, smokey fruit-sweet finish; 14.5% ABV.
Vanilla and oak notes indicate Duchman chose to tame the tannic, acidic aglianico grapes and the somewhat less tannic montepulciano with some time in oak, although the oak is background music. Aglianico is one of Italy's three major red wine grapes. Primarily grown in southern Italy, it can handle Texas sun on the High Plains. Montepulciano primarily is grown in Abruzzo in central Italy. Like anglianico, it produces rich, robust, black-fruit flavored wines and can thrive in Texas heat and terroir. The two grapes are stars in the Duchman portfolio when bottled as varietals and in this blend.
Top-shelf Italian aglianicos age 10 years or more to soften aggressive tannin and acidity. Duchman's possible choice to age in new oak is the technique to make it more accessible sooner while retaining the dense, delicious flavors. Montepulciano also softens this wine some.
In a very rough analogy, this is a Bordeauxesque blend with aglianico playing the cabernet sauvignon role and montepulciano the merlot or cabernet franc role—but this is richer, darker, more savory than what you typically find in Bordeaux. Duchman also combines two or more vintages, thus parts of the blend bring some age to the dark fruit promenade. Progression 2 is Duchman's second such effort. Progression 1 delivered tasting notes similar to this edition.
Duchman selects their top grapes from the 3,300-foot elevation Oswald Vineyard in the Texas High Plains AVA. That altitude is what makes the High Plains vineyards work, and why the High Plains produces about 85% of the wine grapes in Texas. The hot days and cool nights in the are great for grapes growing alongside cotton, feed grains, and cattle on the fabled Llano Estacado, the flattest expanse on Earth.
Aglianico is Duchman's flagship grape. Their website asserts: "Aglianico is perhaps the wine that most represents the vision of Duchman Family Winery. The grape was not widely known in the States, and pronouncing the name was an issue, but the potential of this grape to produce amazing wines was far more important than its popularity. Taking a gamble on this grape is one of our proudest moments, and the result is one of our greatest wines." BTW: ah-lyah-nee-koh is one phonetic attempt, while alli-yawn-nico is another.
Duchman Family Winery is the dream of Drs. Stan and Lisa Duchman, who set forth to make world class varietal wines with Texas-grown, Old World grapes. Stan is an interventional cardiologist, Lisa a doctor of optometry. Dave Reilly is the winemaker. According to the winery website, Reilly strives "to make wines that are true to their varietal character using the highest quality grapes grown in Texas."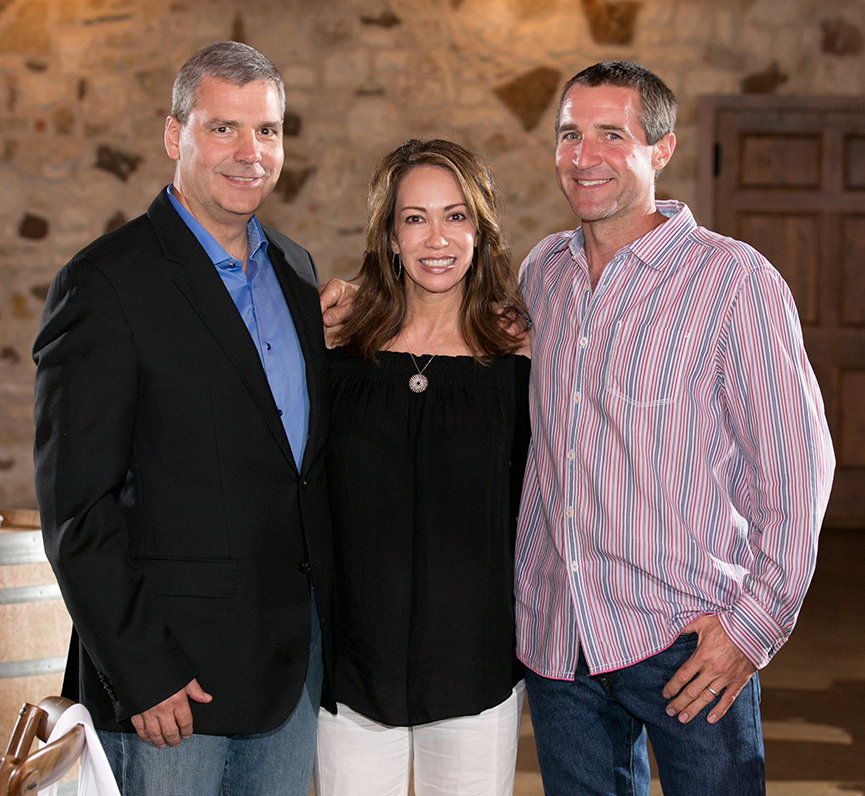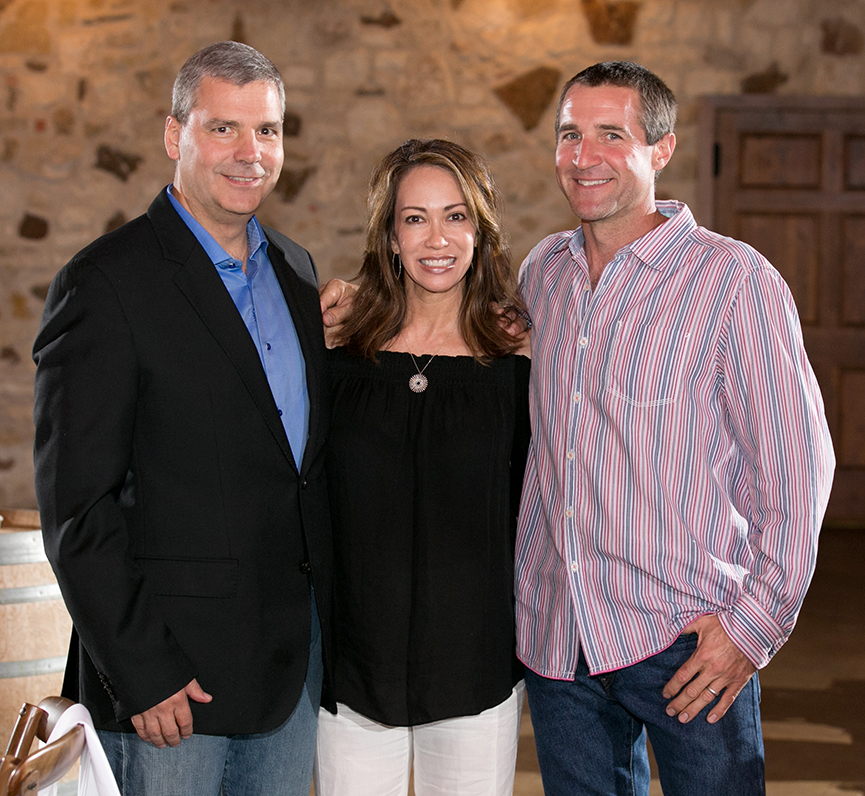 As do many Texas wineries, Duchman derives income from both its wines and its winery as a venue and tourist attraction. It is located in Driftwood, Texas, (southwest of Austin, north of San Marcos, northeast of San Antonio), in the Texas Hill Country AVA. As amazing as it may seem to some, the Texas Hill Country AVA is the second-most visited wine region in the nation, trailing only Napa. Duchman is one of the top wine destinations in Texas. HGTV ranked Duchman as one of the 20 most picturesque wineries in the country (country, not just Texas).
Duchman Family Winery Progression 2 NV is smooth, powerful, lustily delicious, slightly rustic, intriguing blend of two classic Italian grapes grown on the Texas High Plains. Savory tannins make it a natural pairing with Texas beef, brisket, barbecue, carne asada, prime rib, beef stew; smoked pork, venison, chili; pecorino, cheddar, monterey jack, provolone cheese; portobello mushroom steaks, baked beans and black beans, roasted cauliflower. $47
Texas wine marketing website with interesting virtual tours of vineyards and wineries