Deep ruby color; cherry, plum, blackberry, mint on the nose; cherry, blackberry, plum, oak, vanilla, herbs on the palate.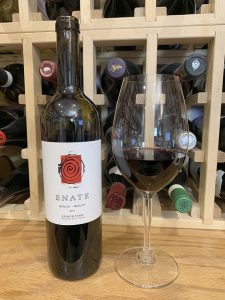 Dry; rich and generous in the mouth; plush. Simple, easy-going tannin. Some balancing acidity; struggles some to find balance but eventually gets there with a little air and patience. Somewhat assertive, less mellow than you first expect from a pure merlot play. Still, medium body. Fermented in stainless steel, followed by a year-plus in French oak. 15% ABV
Somontano is a Spanish Denominación de Origen (DO) established in 1984. Grapes have been grown in the area for more than 2,000 years. The name suggests Latin roots meaning "beneath the mountain"—a reference to the foothills of the Pyrenees to the north. Zaragoza/Aragon is a municipal area most would recognize, although wine production is centered in Barbastro. Enate's offices are located in Heusca, 50 miles northeast of Zaragoza/Aragon.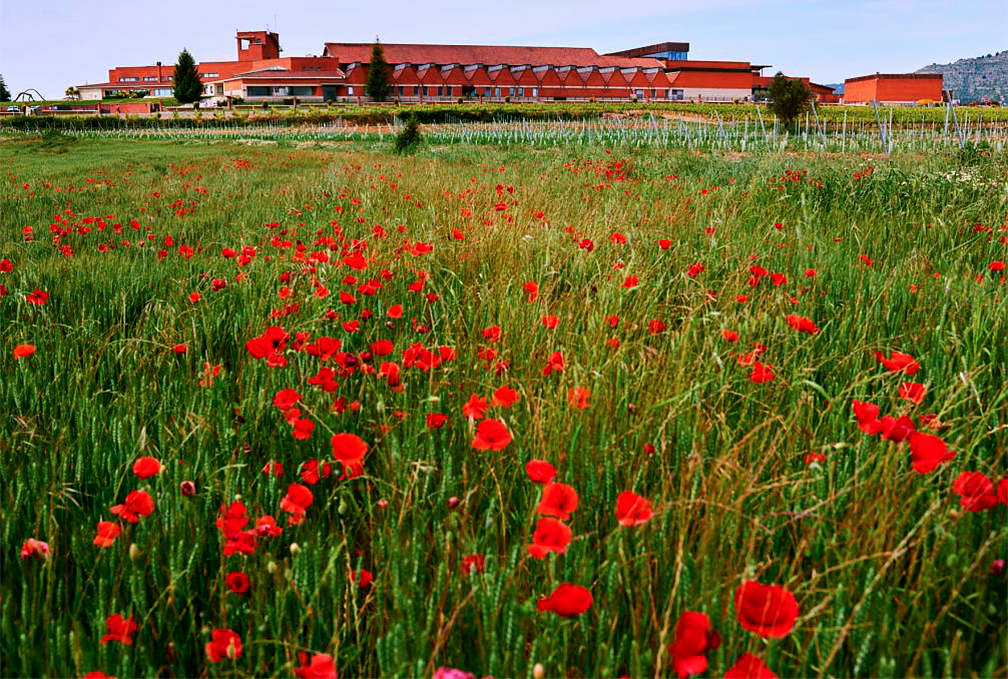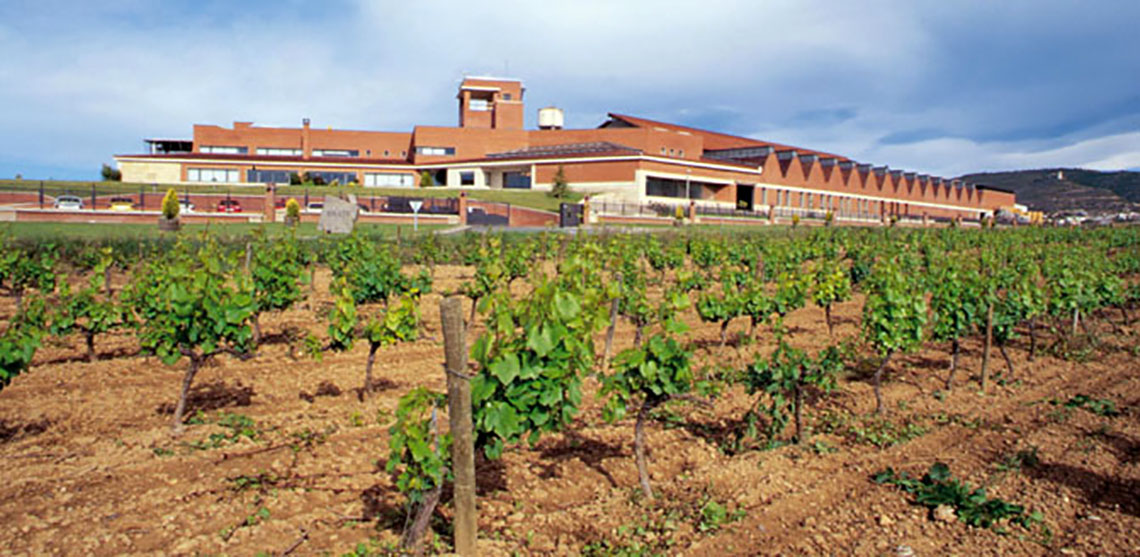 Enate was founded in 1992 with a lofty vision: the marriage of the art of winemaking with the art of art. From the Enate website: "In the same way as a winery is unthinkable without wine, Enate accepted art as the very essence of its identity. The two concepts begin together and mutually enrich one another. Human beings are, essentially, creators of one kind or another and we naturally love the pleasures of life. In 1992, Enate made a formal commitment to pairing the two concepts, contrasting the almost mathematical expertise of a winemaker with the unpredictability of artists inspired by winemaking. Today, Enate is both a winery and a museum. It is both a wine shop and an art gallery and its character has been formed in the excellence of both. Its barrels and walls sum up the great wines of Spain, inhabited by the genius of the great Spanish and international creators."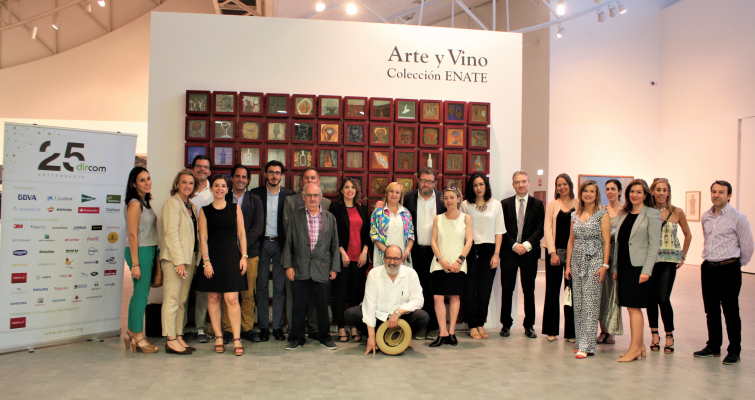 Each label of the winery reproduces a work of a well-known artist, created especially for the winery. In the case of this bottle: Frederic Amat.
Enate Merlot, Somontano, Spain 2015 is rich and full for a merlot. Almost silky, but assertive ripe flavors eventually prevail on your palate. Bodes well for pairing with bold red meats. If you are someone who hunkers down with merlot when big, bold reds are groaning on the table, this may not be the foxhole you were looking for. On the other hand, if you are still parroting the Sideways cliché about merlot, you need to taste this before you continue your calumny. Pair with lamb; wild game—venison and wild boar; hearty beef and pork dishes with assertive sauces; grilled meat; hearty cheeses. $25-28
Enate website with nice slide show and other features
Video tour of the winery and its artworks