Medium copper color; strawberry, raspberry on the nose; strawberry, raspberry, white peach, watermelon on the palate.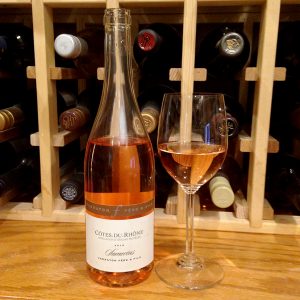 Dry; good acidity and refreshing brightness. Medium-full bodied for a rosé with a pinch of salty minerality. Simple, straightforward with demure fruit on the initial attack, followed by tartness and minerality on mid-palate through finish; 75% grenache, 25% syrah/cinsault grapes from the Côtes du Rhône near Avignon and Orange.
This misses out on deliciousness because of the tartness and lack of ripe fruitiness, but those qualities bring gravitas that will serve it well paired with range of food; 13.5% ABV.
The Ferraton Père & Fils estate in Tain l'Hermitage was founded in 1946 by Jean Orëns Ferraton, a vigneron and son of a vigneron. His son, Michael, shared Jean's passion for winemaking in the northern Rhône, where the cool mistral winds help bring out the acidity and make the wines less fruity than southern Rhône. In 1998, Ferraton Père & Fils began implementing a biodynamic farming program (organic farming, plus more) to emphasize the terroir.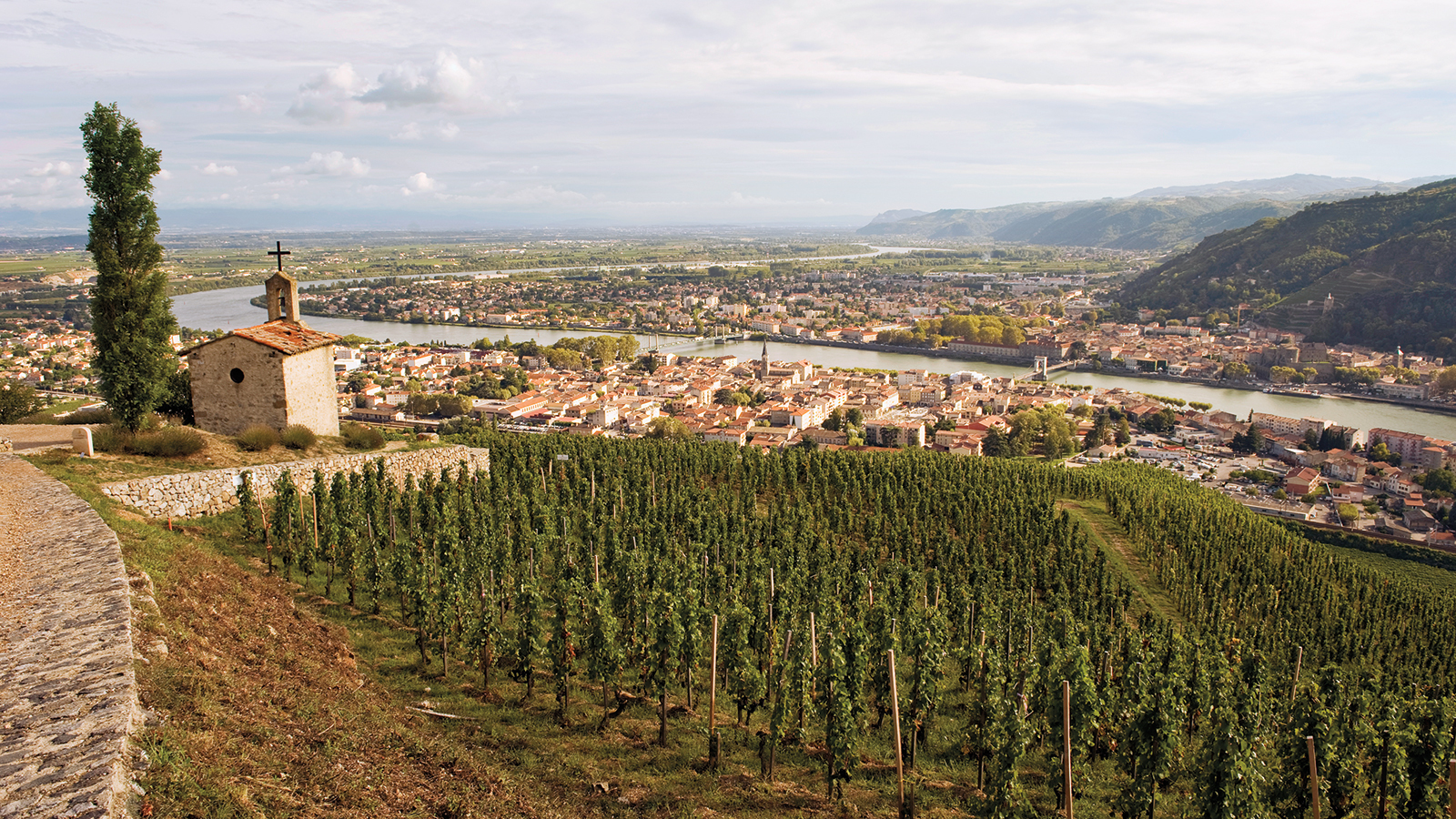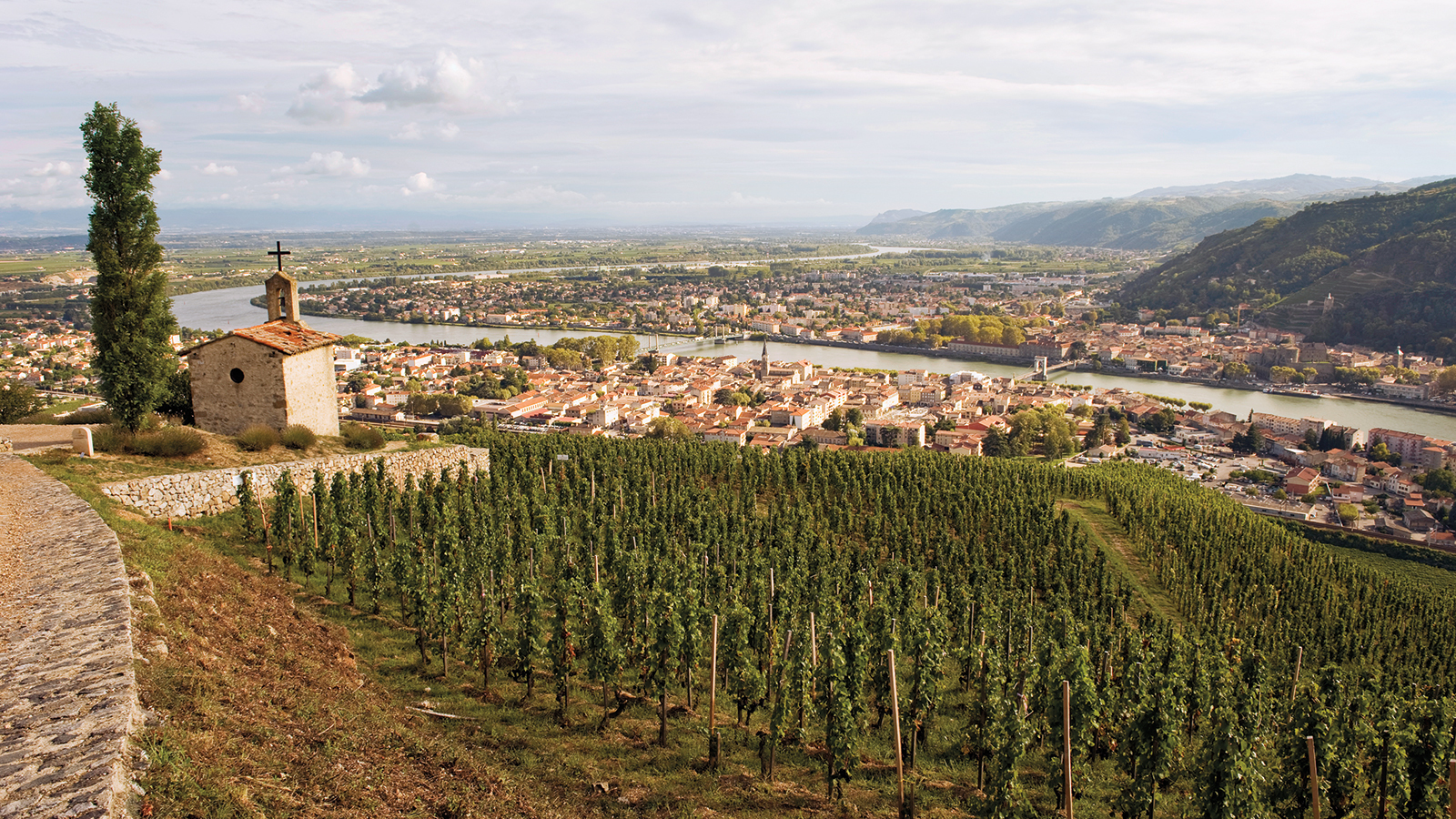 In 2004, Michel Chapoutier purchased the estate and committed to maintain its direction. In 2013, the entire winery and cellars were updated with state-of-the-art equipment and fermentation tanks. This wine comes from those improved facilities, and the cleanliness and freshness of this effort reflect the improvements.
The winery and vineyards are located in hallowed grounds of the northern Rhône—Hermitage, Crozes-Hermitage, and Saint-Joseph. The winery also obtains grapes from long-time associates throughout the Rhône. They include the whole panoply of the region: Hermitage, Saint-Joseph, Crozes-Hermitage, Côte-Rôtie, Condrieu, Comas, Châteauneuf-du-Pape, Côtes du Rhône, Côtes du Rhône Villages, Tavel, Gigondas, and Saint-Peray. In short, Ferraton Père & Fils is a major player in the Rhône wine production region of eastern France, adroitly drawing grapes from wineries throughout the region and consistently producing outstanding efforts across many styles and price points.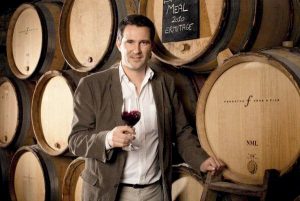 Today, Ferraton is headed by oenologist Damien Brisset. "When it comes to securing the best fruit or juice, it's all about good personal relationships," Brisset says. "Many contracts in this part of the world are old-fashioned handshake deals." The mission statement (labeled "A Promise" on the website) includes: "Believing in audacity. To dare. To create. With a freedom to imagine specific and rare wines." That promise applies to their Samorëns efforts (there is a blanc and and a red, too).
Ferraton Père & Fils Côtes du Rhône Samorëns Rosé 2018 is a serious rosé with brightness, acidity, and a touch of tartness and minerality that enhances its value in pairing with food. Pair with shellfish; seafood; pan-seared scallops; tuna tartare; grilled fish; light salads; toasted cheese sandwich; ham, leek, and gouda soufflés; quiches. $14-16