Medium gold color; apple, pear, citrus, crème brûlée on the nose; pear, lemongrass, golden apple, hint of burnt caramel on the palate.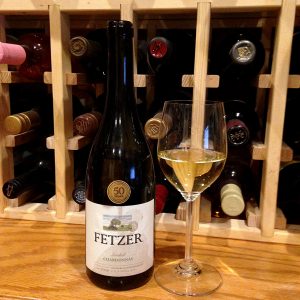 Dry; partially fermented in oak and stainless and partially finished in same to give it some oak, but restrained, although oak elements of burnt caramel and butterscotch nicely linger on the finish. Fetzer has always been deft with their use of oak. Medium body; very fruit forward. Moderate acidity (3.56 pH), enough to allow it to play well with food, but smooth, creamy, and round in the mouth to be enjoyed by itself; 13.5% ABV.
Fetzer has produced Sundial chardonnay for almost 40 years—its name comes from Mendocino property where much of the chardonnay is grown. It dependably lands in the "very good cheap wine" niche, which is not a negative criticism. For around a Hamilton ($10), you get a chard that many people will enjoy, especially those who like dry or almost dry wines that taste sweet because of the super-ripe fruit used in the making: its called phenolic/physiological ripeness in the skins and stems, but no need to go into wine geeky descriptors to explain this effort. Buy it, give it a shot, see if you enjoy it. Year after year, one of the great wine values.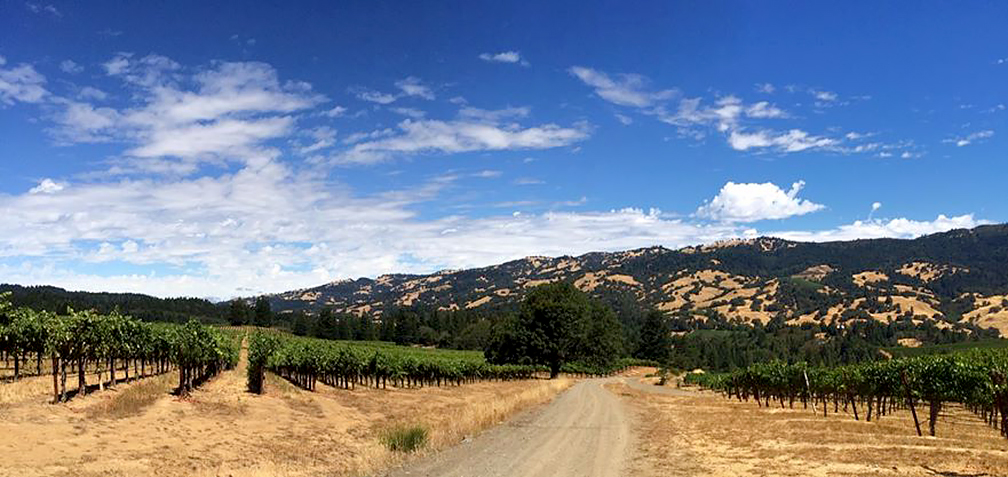 Fetzer's roots stretch back more than 50 years—this 2016 vintage was Fetzer's 50th anniversary. Barney Fetzer, a lumber company executive, dreamed of making wine in Mendocino County. Fetzer was an early advocate of sustainable farming and environmental consciousness. He persisted. In 2010, Fetzer was certified by the Certified California Sustainable Winegrowing program in the first year of the program's existence. Ben Byczynski is the director of grower relations, a key job at a large production winery. John Kane is Fetzer's winemaker.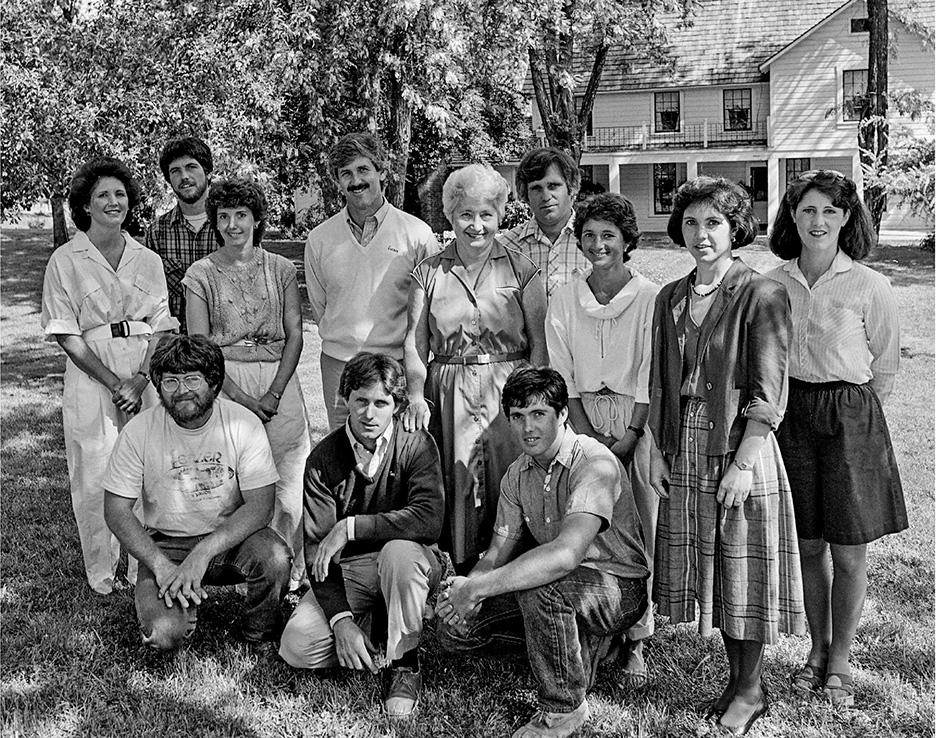 Barney Fetzer died in 1981. His family continued the winery until they sold the operation to Brown-Forman in 1992. Six of the Fetzer children took the proceeds and started wineries of their own.
In 2011, Brown-Forman sold the operations to the Chilean giant Concha y Toro. The purchase included Fetzer, along with other Brown-Forman brands: Bonterra (a Fetzer brand started in 1993), Five Rivers, Jekel, Sanctuary, and Little Black Dress. The winery and its sister wineries own or lease more than a thousand acres in Mendocino County and purchase fruit from growers throughout California to feed its wineries in Hopland (some 10 million gallons annually, the original plant) and Paso Robles (some 1.6 million gallons annually). In 2011, the purchase was the largest ever in Concho y Toro history. Concha y Toro is the eighth-ranked global marketer of wine, selling some 35 million cases annually.
Fetzer Sundial Chardonnay 2016 is simple, delicious, and achieves a Fetzer hallmark—it over-delivers for its price. Very fruit forward, some oak but not definitely not obnoxious, and nice if you like touches caramel and butterscotch at the denouement. It may not soar to heights chard can attain, but you can buy six of these bottles for one of more stellar pours, and many people do not enjoy the heights where chard can soar anyway. They want a delicious wine to complement their food and mood, and this accomplishes that well. Pair with broiled fish and rice; Asian chicken salad; baked and rotisserie chicken; anything that works with slightly sweet chard; cheesecake friendly, too. Hey, that means a lot to many wine drinkers. Excellent value buy. $8-11
Fetzer website, chock full of interesting videos