Deep ruby color; black cherry, baking spices, graphite on the nose; black cherry, black currant, black plum, blueberry, chocolate on the palate.
Dry; rich, robust, big fruit. Chewy, velvety tannins with some balancing acidity (3.77 pH). Bold flavors, full in the mouth; benefits from time in air. Linear progression in the mouth without much complexity or layers of flavors; finishes quickly. This counts on vivid fruits, black currant tang in mid-palate, and over-all juiciness to makes its statement. Tip-toes up to the oak monster line but does not cross (14 months in French, American, Hungarian oak, 40% new); 14.5% ABV.
Blend of 92% cabernet sauvignon, 6% petite sirah, 2% grenache. The grapes for this effort come from the red, clay-based soil in eastern Paso Robles, the cabernet sauvignon region of the AVA. The climate is Mediterranean—warm days, cool nights.
The winery explains its name and its mission and values: "California's Central Coast is a vast, rugged landscape stretching from Santa Barbara north to Monterey Bay. It's wild country with a gorgeous coastline and few towns. Wide open with fertile farming soil and abundant ranchland, this place attracted more than just farmers and cowboys it also attracted artists, rebels, seekers and bon vivants from the Bay Area and the Los Angeles sprawl. The confluence of their unique personalities put a stamp on the burgeoning wine region and today, rule-breaking and non-conformity are celebrated values. Four Vines honors the anti-establishment views of the Central Coast's eccentric personalities. We make interesting wine, for interesting people."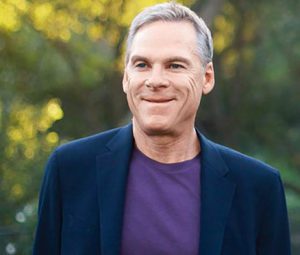 The winery story began more than 30 years ago when founder Derek Benham started selling wine out the trunk of his 1967 Mustang. In 2001, he founded Purple Wine + Spirits, a brand-focused business whose portfolio includes Four Vines, Avalon, Raeburn, and Scattered Peaks wines and Benham's Gin, Benham's Vodka, and Redwood Empire American Whiskey. The company also makes custom and private label wines for U.S. and international retailers and restaurants. Essentially a negotiant operation, Purple's production facilities (wineries and distilleries) are certified sustainable by the California Sustainable Winegrowing Alliance.
Four Vines The Kinker Cabernet Sauvignon, Paso Robles 2016 is bold, fruit-forward, full California cab. Plenty of dark fruits, oak plays a supporting role, tannins tamed by time in glass or decanting. Pair with grilled porterhouse/Salisbury steaks and other grilled meats; steak and potatoes; beef stew; venison; burgers, sliders, pizza. $17-19