Deep ruby color; cherry, olives, tobacco, mixed nuts on the nose; cherry, blackberry, cedar, smoked pickle, mixed nuts on the palate.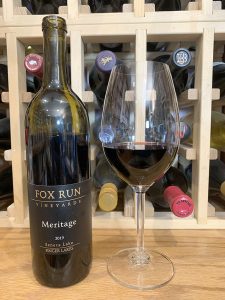 Dry; medium-plus tannins and acidity (3.46 pH). Nicely structured but somewhat compact and austere. It is built as a food wine, note its reserved 12.6% ABV. That is a good thing. Not every Bordeaux-inspired, cab-led wine should be a bombastic fruit and alcohol bomb that is suitable only for ingurgitating with a massively marbled steak that your cardiologist will rub his hands together in anticipatory glee as you devour its 32 ounces. Rein in your worst hedonistic impulses and enjoy this scholarly take on the U.S. meritage category.
Blend of 50% cabernet sauvignon, 30% merlot, 20% cabernet franc. That is a principal meritage formula, a uniquely American marketing niche where the wine must be a blend of at least two of the traditional red or white Bordeaux grape varieties, with no single variety making up more than 90% of the blend. The wine must be a winery's best blend and production is limited to no more than 25,000 cases. Also, this is an American creation—a combination of "merit" and "heritage." The word is not meant to be Frenchified where the last syllable rhymes with "garage."
Fox Run Vineyards and winery are located on the western shore of Seneca Lake, the largest lake in the Finger Lakes region of northwestern New York State. The property was a dairy farm for more than a century prior to its oenophile invasion. Grapes were planted in 1984. Larry and Adele Wildrick transformed the Civil War-era dairy barn into a winemaking facility in 1990. Scott Osborn and a business partner purchased the winery from the Wildricks. In 2012, Osborn and his wife, Ruth, partnered with Ruth's sister and brother-in-law, Kathleen and Albert Zafonte to make Fox Run an exclusively family-owned operation.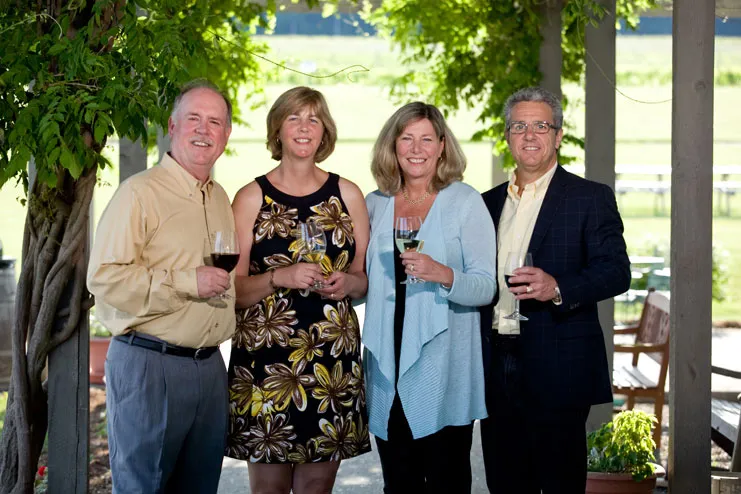 Fox Run is intensely focused on environmental responsibility. The website notes: "As business owners, our family is keenly aware of the impact we have on the community and the environment. Our mission at Fox Run Vineyards is to reduce our environmental impact through meaningful and consistent changes to our business each year. We focus on growing our grapes in a way that meets the needs of the present, without causing damage that we cannot reverse to our land."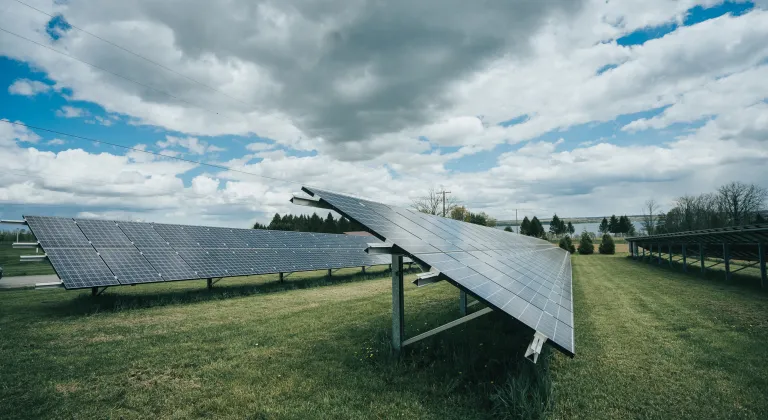 The website has impressive list of their efforts. They include: dry farming, no irrigation; Integrated Pest Management; introduction of beneficial fungi into the soil; deep-rooted rye grass between vineyard rows; crushing bottles into sand; a four-acre monarch butterfly and bee sanctuary; 100% self-generated electrical use through solar panels; 100% compostable products/tableware in their café; certified that no farming practices negatively impact Seneca Lake; plastic shrink wrap recycled into synthetic building material.
Fox Run Vineyards Meritage, Seneca Lake 2019 is rich, savory, distinctive among meritage wines. Smooth, velvety after a time in glass and exposure to air. Refined fruit, restrained alcohol, fetchingly food friendly. Pair with beef—bone-in ribeye, braised short ribs, steaks, beef stew; wild game, venison; lamb; also would work with poultry in rich sauces; Thanksgiving turkey. Cheese—mild and medium-sharp cheddar, edam, muenster, corvo, glouchester, aged provolone, pecorino, smoked gouda, parmesan; sheep's milk cheeses like roncal. $45