Pale salmon color; strawberry, plum, bread yeast, flowers on the nose; raspberry, cherry, strawberry, hint of minerality on the palate.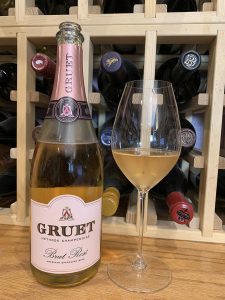 Brut; brisk acidity, clean, crisp, dry. Delicate finish. Superb sparkling rosé at a great price point—can be found for $17 or less. Their catalogue of 750 ml bottles range from $15 to under $50 and they are available in 49 states. Production is around 275,000 cases a year. The rosé is just example of how Gruet is one of the great values they make in New Mexico for the American market. Gruet never disappoints.
Founded in 1984, the Gruet Winery in Albuquerque, New Mexico specializes in méthode champenoise sparkling wine. The winery's roots trace back to Gilbert Gruet's Champagne house in Bethon, France. Gruet largely specializes in pinot noir–chardonnay blends, but this rosé is a pure pinot noir play. 12% ABV
The Gruet adventure began when Gilbert Gruet began exploring the United States with dreams of expanding. In 1983, he purchased a small vineyard near the town of Truth or Consequences. A year later, Laurent and his sister Nathalie—who is the current president of the company—moved to New Mexico to help their father realize his American dream. In 1989, Gruet introduced two New Mexico-made sparkling wines into the U.S. market.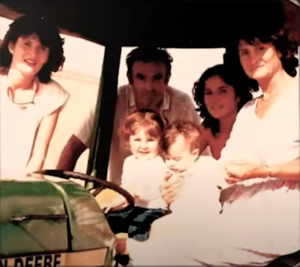 Gruet chose New Mexico for its bone-dry sandy soils, very high elevations, a dramatic day-night temperature swings—diurnal shifts. The high elevations and windy conditions also significantly limit pests and grape rot. While Gruet winery is in Albuquerque, they source their grapes from New Mexico, Washington, and California. The website explains: "from New Mexico, Gruet gets rich fruit flavors and from Washington, Gruet achieves bright acidity."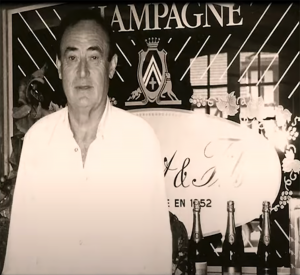 There are three New Mexico vineyards. The Tamaya Vineyard near Albuquerque is a unique partnership between the Pueblo of Santa Ana and Gruet Winery. Grapes are grown to Laurent Gruet's specifications. The pueblo owns the vineyard and manages vineyard maintenance and harvesting There are 30 planted acres at an an elevation of 5,110 feet. Gruet notes: "The partnership is a true testament to Gruet's commitment to its New Mexico roots."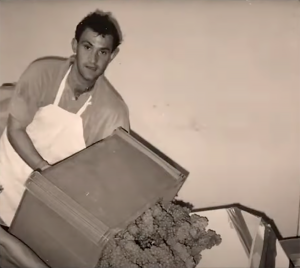 The other two vineyards in southern New Mexico. Engle Vineyard is 75 planted acres near the Elephant Butte Reservoir. It originally was planted by Gruet in 1983, but it was sold and is a contracted source today. Luna Rossa Vineyard is 300 planted acres in the far south of New Mexico and is a contracted source. Both of these vineyards have elevations of 4,245-4,335 feet.
Gruet Brut Rosé NV is superb, accessible, correct pinot noir brute sparkling. Red fruits on the nose and palate are framed by excellent acidity and lengthy column of tiny bubbles. Gruet is value priced. This effort sells for around $13-20, a great QPR (quality-price ratio). As a sparkling, this will pair with almost any fare you throw at it—from salads and seafood to red meats and even ice cream desserts. Lovely, too, as an aperitif or enjoyed with light snacks and appetizers. At its price point, consider this for larger, celebratory events when you want to elevate the experience beyond bottom-shelf sparklers.