Pale copper color; peach, strawberry, spring flowers, spice notes on the nose; pink grapefruit, sour cherry, watermelon, red apple, citrus, lemon, white peach, minerality on the palate.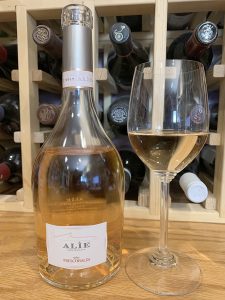 Dry; delicate and elegant in the mouth. Fresh, crisp acidity. Tangy, especially from mid-palate through extended finish. Mostly syrah, but includes a "touch of vermentino," according to the winery's notes. No maceration; wine immediately pressed, thus achieving the subtle copper color. No malolactic fermentation. No oak; matured in stainless steel. Finished in stainless for four months, then bottle aged one month prior to release; 12.5% ABV.
Alìe is famed Italian sea nymph, a symbol of sensuality and beauty. An appropriate name and description of this rosé package—from bottle, to wine color, to its taste and feel in your mouth. Weather was favorable for the 2017 vintage in Toscana IGT. Rain-free autumn and dry, mild winter engendered an early bud break. Spring rains provided moisture reserves for the long, dry summer when temperatures lingered in the high 80s and low 90s. Cooler nights helped preserve acidity.
Members of the Frescobaldi family have been major players in Florence and Tuscany for more than 700 years. They began producing wine in Tuscany in 1308; some of their customers included Michelangelo and Henry VIII. At the high point of medieval Florence, the Frescobaldi family spread its influence as bankers, earning the title of treasurer to the English crown. Later, with the flowering of the Renaissance, they became patrons of major works in Florence, including construction of the Santa Trinita bridge and the Basilica of Santo Spirito. In a foreshadowing of the Super Tuscan revolution, they began planting chardonnay, cabernet sauvignon, and merlot vines in the region in 1855.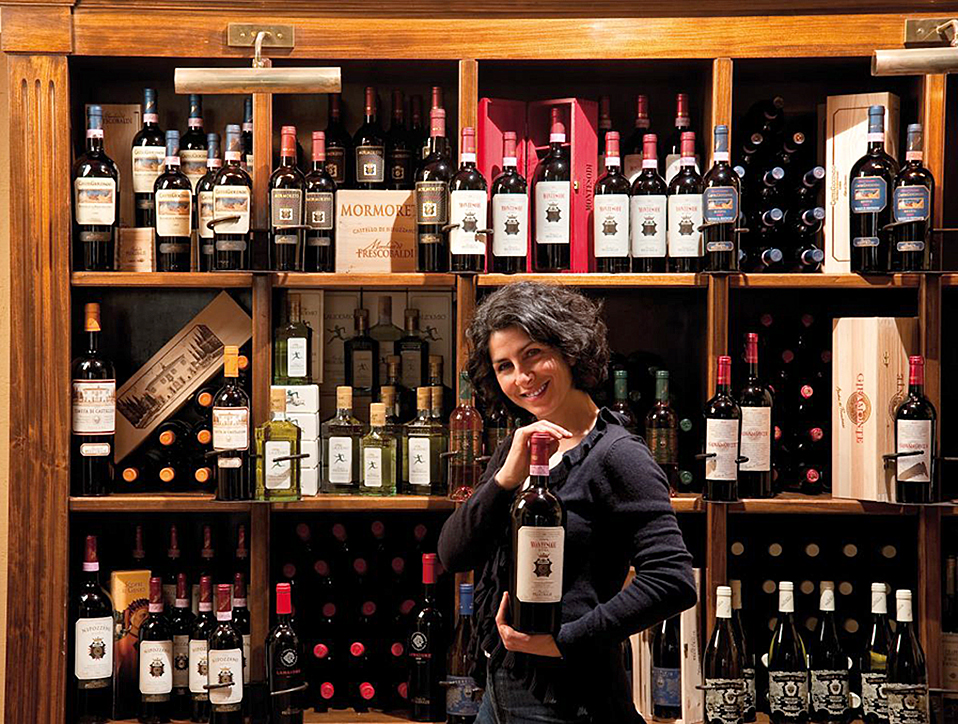 In 2007, Lamberto Frescobaldi, the 30th generation of the family, became vice president and oversaw the renewal of the estates in the family's extensive portfolio. In 2013, Lamberto became president of the company, taking over from his uncle Leonardo. Lamberto studied at UC-Davis and has worked to modernize the company and expand in the U.S. and other markets since the late 1980s.
Frescobaldi Alìe Ammiraglia Rosé 2017 is bright, juicy, tangy, elegant. Beautiful pale copper color, interesting bottle shape sets it up for aperitif. Approachable fruitiness means it can be appreciated by reluctant wine drinkers as well as more sophisticated sippers. Pair with prosciutto; salmon, smoked fish, fish and seafood in general; lighter meats; poultry; spicy foods and Asian cuisine. $20-25
Frescobaldi website, rich with photos and videos