Medium garnet-ruby color; black cherry, raspberry, red fruits on the nose; cherry, plum, raspberry, blackberry, blackcurrant, roasted tomato, licorice, spice on the palate.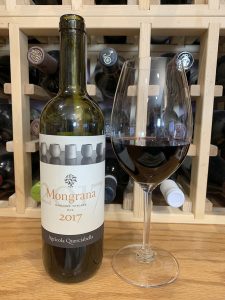 Dry; assertive, chewy tannin and some rusticity on pop-and-pour; significantly benefits from decanting. Very nicely balancing acidity (3.48 pH). Super Tuscan blend of 50% sangiovese, 25% cabernet sauvignon, 15% merlot. Grapes were grown organically and biodynamically. Querciabella is a pioneer of biodynamic grape farming in Italy.
The 2017 vintage was a testing year in Maremma region of Tuscany. The U.S. importer notes: "The 2017 vintage is one of the driest on records. The scarcity of rain, a cold winter, and a long, hot summer limited bunches and berries development, but also kept disease pressure low. Thanks to near-perfect autumn conditions, we harvested healthy, ripe grapes with vibrant profiles and depth. The high skin-to-juice ratio of the berries and the ripe tannins made for a perfect platform to make elegant wines of tension and great structure."
The wine fermented in stainless steel, then finished in cement and stainless steel vats, so no oak influence. The result is a polished wine with ripe fruits, medium-full body. This may be Querciabella's large production, entry-level Super Tuscan, but Querciabella enjoys extensive praise for its quality, sustainability, and authenticity from top critics for all its efforts. This pour exemplifies those traits while not busting your bank account.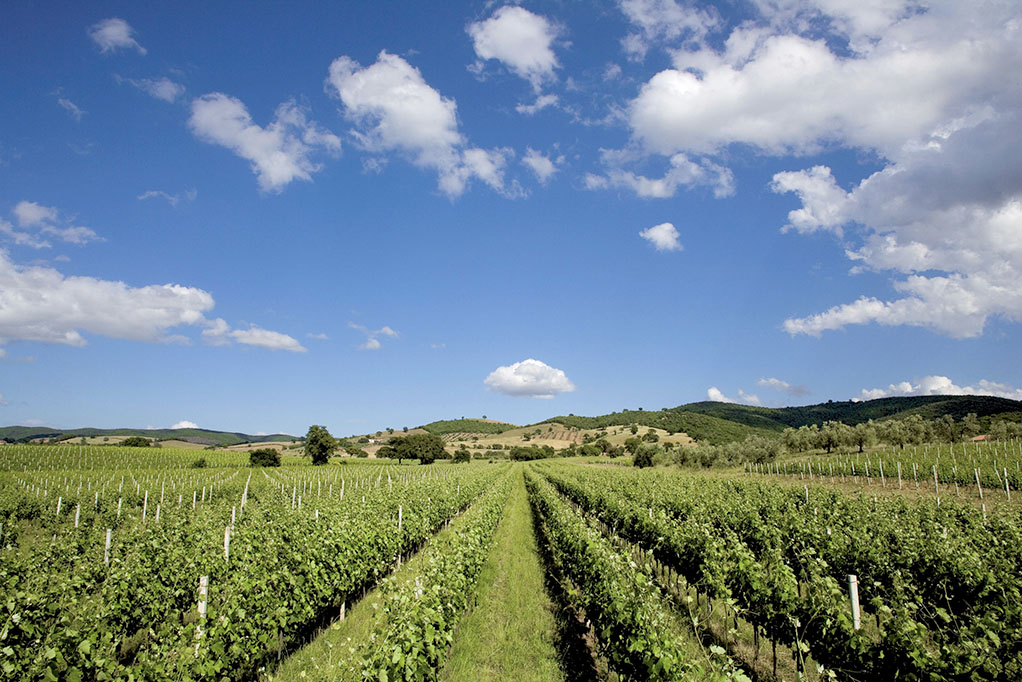 Querciabella is located in the hillsides of Greve, one of the most beautiful parts of the Chianti Classico region. "Querciabella" means "beautiful oak" in Italian. The winery was founded in 1974 and has focused on natural, organic, and biodynamic agriculture for more than a decade. Mongrana comes from the Banditella, Podere Harras, and Sugherettaia vineyards that have been biodynamically grown since the first vintage in 2005.
The winery began in 1974 when industrial entrepreneur and life-long wine lover Giuseppe Castiglioni bought 2.5 acres of a vineyard in Tuscany. His goal was to improve the local economic situation, to produce elegant wines with sangiovese grapes, and to bring in cabernet sauvignon, merlot, chardonnay, pinot blanc, and other French varieties.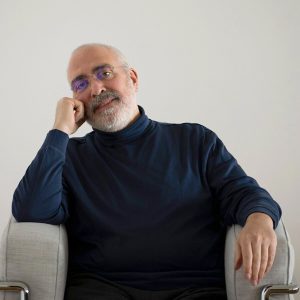 In the 1980s and 90s, Giuseppe's son, Sebastiano Cossia Castiglioni, also an entrepreneur and investor, became involved. He converted the estate to organic viticulture in 1988, making Querciabella one of the first Italian wineries to adopt the practices. Sebastiano took over operations completely in the mid-1990s. In 2000, Sebastiano went a step further on organics. The website notes: "Sebastiano introduced a 100% plant-based approach to biodynamics that forbids the use of animal products on our vineyards or in our cellars."
Today, Querciabella farms more than 250 acres. Some 183 acres are prime Chianti Classico vineyards. Another 79 acres are in Maremma on Tuscany's unspoiled Etruscan coast. The gapes for this effort come from Maremma. Together, Querciabella vineyards are the largest biodynamically farmed and certified organic vineyards in Italy.
Querciabella Mongrana Maremma Toscana DOC 2017 is rich and tasty Super Tuscan. There is some gnarliness on pop-and-pour, but wine comes around very nicely upon decanting. Red fruit flavors play lead role, but black fruits play a strong supporting role, too. Pair with beef, lamb, veal, poultry, cured meats, charcuterie. $18-21