Pale ruby color; red cherry, cranberry, strawberry on the nose; cherry,  strawberry, raspberry, blueberry, tar, earth on the palate.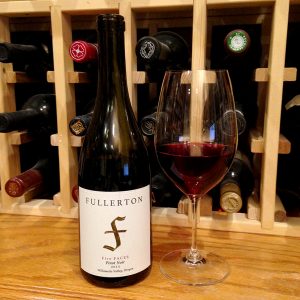 Dry; nicely structured with fine-grained tannin, adequate acidity (3.78 pH), multi-layers of precise fruit flavors. Deft use of French oak—11 months, 28% new, 31% once-filled—that demonstrates how oak enhances rather than hides the fruit. Fullerton produces at least some of its pinot noir in rotator barrels, which produces better mouthfeel, more integration in younger wines, some carbonic maceration (as you get in Beaujolais), more complex aromatics. It is unclear how much of Five FACES fermented in rotator barrels, but the website claims "nearly all of our Fullerton label Pinot Noirs contain fractions of wine fermented in our rotator barrels." Certainly something was happening with this delicious, complex effort.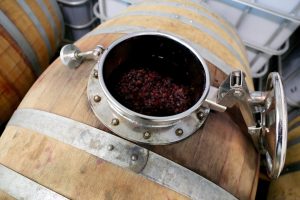 The wine is a 100% pinot noir blend from vineyards in the south, west, and north of the Willamette Valley, each with their individual microclimates and soils: Croft (sedimentary soil near the Van Duzer Corridor), Momtazi (sedimentary, volcanic near McMinnville—capital of Oregon's wine country), and Keleri (volcanic in the Chehalem Mountains). Fullerton also produces single-vineyard pinot noirs from these parcels.
The Willamette Valley in western Oregon is one of the nation's most important non-California AVAs. The valley stretches for 120 miles eastward from Portland and covers some 3.3 million acres. Pinot noir and chardonnay are the principal grapes.
The label name comes from the Fullerton family: Filip, Alex, Caroline, and co-owners Eric and Susanne. The winery was started in 2012 by Eric and Susanne Fullerton; their son Alex Fullerton is the winemaker. They specialize in pinot noir and chardonnay, the great grapes of the Willamette Valley. Viticulture is organic, biodynamic, and sustainable. The winery's entire production is a modest 4,500 cases.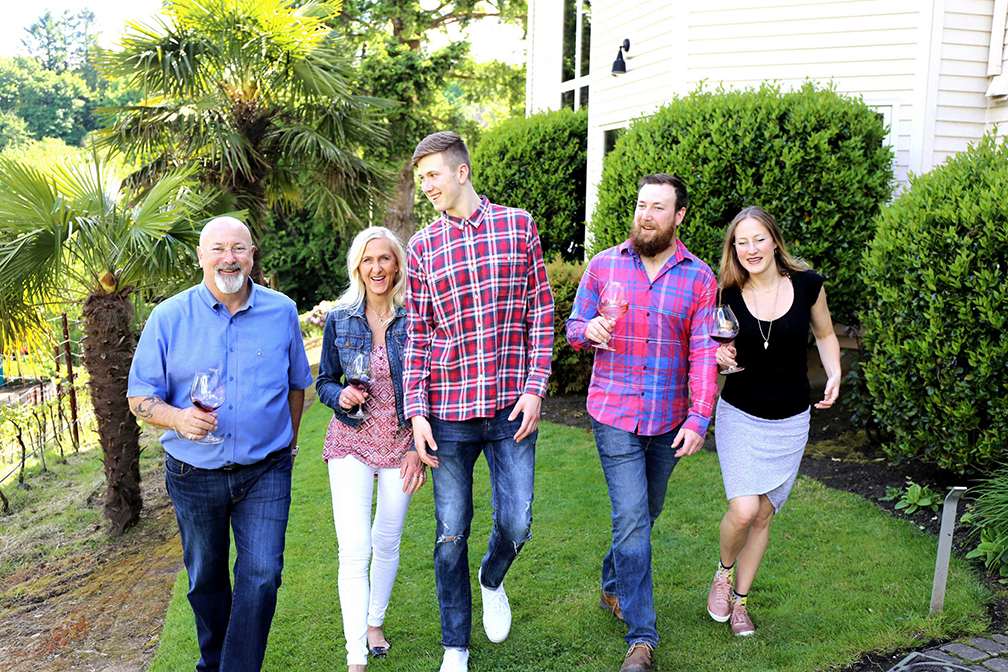 Eric was introduced to wine when he worked as a cellar hand in Germany. Eric and Suzanne met in Stockholm—where Eric's Jewish family had escaped to during WW II (visit the Fullerton website to get more of the story). Alex graduated from the University of Oregon in 2010, at about same time Eric and Susanne began to seriously consider going into the wine business. The business started in the family garage in 2012 with a few barrels of pinot noir made with a family friend. The next year, Fullerton Winery was born. Meanwhile, Alex followed the family interest in wine after graduation, working for Penner-Ash Wine Cellars in Oregon, Dryland Winery in Marlborough, New Zealand, and Bergström Wines in Oregon before joining the family business.
Fullerton Five FACES Willamette Valley 2014 is superb Oregon pinot with outstanding mouthfeel and wonderful pinot delicateness and multi-layered fruit. Sip this pinot to understand why ethereal pinot noir lovers adore ethereal pinot noir. Pair with cedar-plank salmon, roast pork with cranberry glaze, coq au vin, honey-basted quail, sautéed mushroom bruschetta, risotto with stewed tomatoes and Taleggio cheese (vegetarian). $35-37