Medium copper color; strawberry, watermelon on floral nose; strawberry, watermelon, lemon zest, citrus on the palate.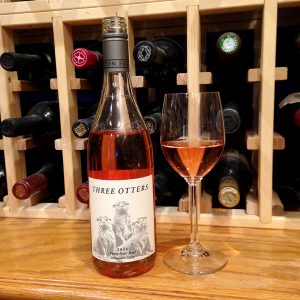 Dry; excellent acidity (3.23 pH); medium-light and delicate in the mouth; refreshing with nice structure; intriguing hints of dusty tannins on the finish. Good fruit, nicely balanced with the acidity. In no way are you are drinking cherry cola.
Winery started in 2012 by Eric and Susanne Fullerton; their son Alex Fullerton is the winemaker. They specialize in pinot noir and chardonnay, the great grapes of the Willamette Valley, sourced from their estate Ivy Slope vineyard as well as fruit from other vineyard partners. Viticulture is organic, biodynamic, and sustainable. The winery's entire production is modest 4,500 cases.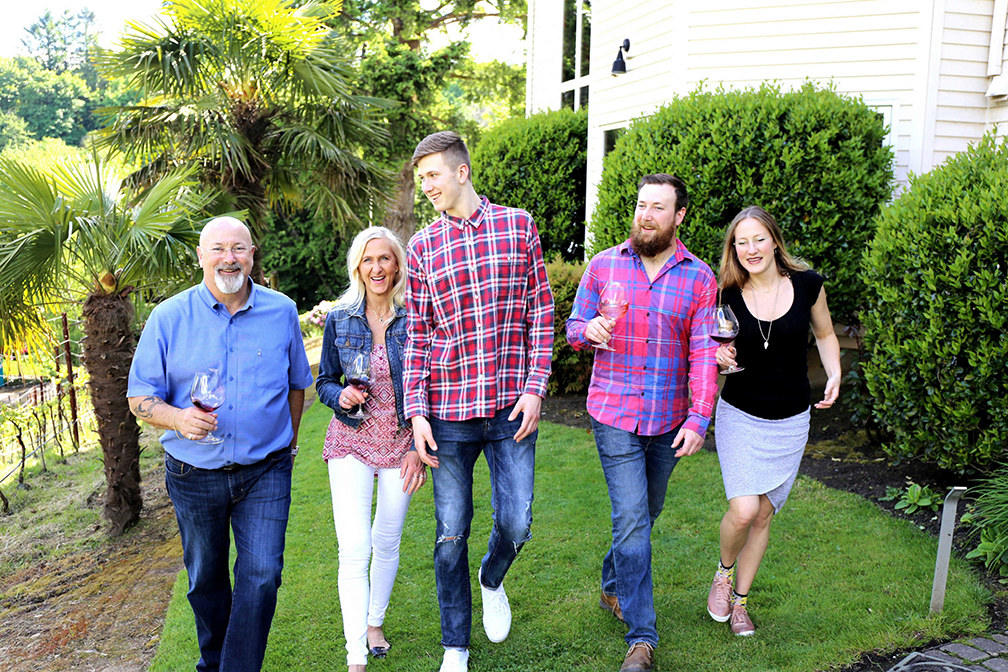 Eric was introduced to wine when he worked as a cellar hand in Germany. Eric and Suzanne met in Stockholm—where Eric's Jewish family had escaped to during WW II (visit the Fullerton website to get more of the story). Alex graduated from the University of Oregon in 2010, at about same time Eric and Susanne began to seriously consider going into the wine business. The business started in the family garage in 2012 with a few barrels of pinot noir made with a family friend. The next year, Fullerton Winery was born. Meanwhile, Alex followed the family interest in wine after graduation, working for Penner-Ash Wine Cellers in Oregon, Dryland Winery in Marlborough, New Zealand, and Bergström Wines in Oregon before joining the family business.
The Willamette Valley in western Oregon is one of the nation's most important non-California AVAs. The valley stretches for 120 miles eastward from Portland and covers some 3.3 million acres. Pinot noir and chardonnay are the principal grapes.
Fullerton Three Otters Pinot Noir Rosé Willamette Valley 2016 is very approachable, refreshing, and easy drinking. Plays very nicely on the palate. Could easily serve as an aperitif, especially with its lovely color. Pair with wide range of fare—light salads, light pasta dishes, seafood, raw or lightly cook shellfish, goat cheeses, melon, prosciutto, quiche, thyme-roasted chicken, salmon, corn chowder. This is dry pinot noir with superb acidity; basically it could pair with almost anything short of heavy beefsteaks. Even then, it might work. $20