Pale salmon color; strawberry, raspberry, cherry, peach; strawberry, pink grapefruit, red plum, raspberry, cherry, citrus on the palate.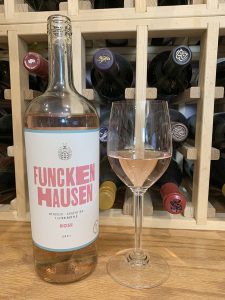 Dry; citrusy acidity complements fruit-forward, tasty, red-grape fun drinker. Light-plus body. Blend of 85% malbec, 10% cabernet franc, 5% cabernet sauvignon. Grapes are de-stemmed and gently pressed; skin maceration for a few hours. Fermented in temperature-controlled stainless steel tanks. After blending, wine is stabilized and lightly filtered. Comes in a one-liter bottle. 12.5% ABV
The Funcke family from Funkenhausen, Germany, arrived in Mendoza in the late 1800s. To honor his maternal ancestors, Kurt Heinlein founded Funckenhausen Vineyards in the San Rafael appellation of South Mendoza. It is located at the foothills of the Andes mountains near the banks of the Diamante River where distinctive malbec, syrah, cabernet sauvignon, and bonarda are grown.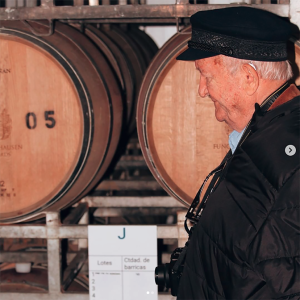 The family-owned winery asserts it seeks to honor Kurt and Alejandro's German ancestry while forging an Argentine tradition of winemaking for future generations. Kurt Heinlein and his grandson Alejandro Leirado Heinlein decided on a one-liter bottle "because to share you need more than 750 ml."
Funckenhausen is part of Mendoza Family Wines. That is a group of five independently-owned family wineries that specialize in different terroirs in Mendoza and unite for distribution and marketing. Other members include Stocco de Viani, Viamonte, Salvador Pattiand Cuartofincas.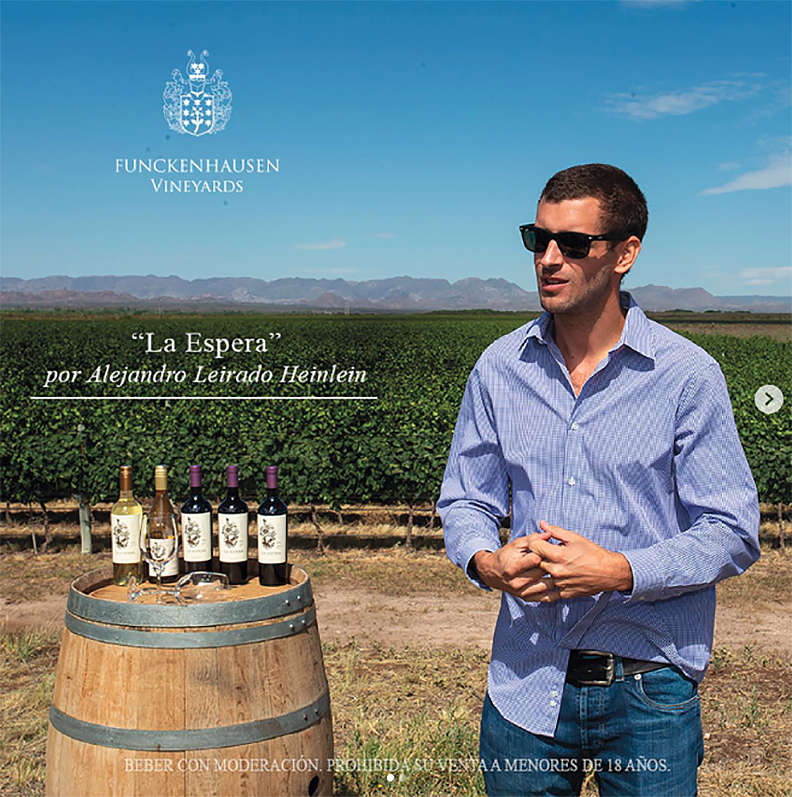 Funckenhausen Rosé, Mendoza, Argentina 2021—red fruits dominate in this very tasty easy drinker with intriguing tangy citrus acidity presenting in the mid-palate and somewhat short finish. Crisp and refreshing, a charming rosé with outstanding QPR (quality-price ratio). It comes in a one-liter bottle, not the standard 750 ml. Pair with chicken pizza; fish and seafood; shellfish; garden salads with fruit; fruit salads and fruit desserts; light pasta dishes; goat cheese. Sip well chilled around pool, patio, porch on a summer's day. Cheese—eta, mozzarella, cheddar, baby swiss; soft goat cheeses are classic match. $12-15