Deep ruby color; red and dark fruit, plum, cherry, lavender on the nose; plum, cherry, pomegranate, chocolate on the palate.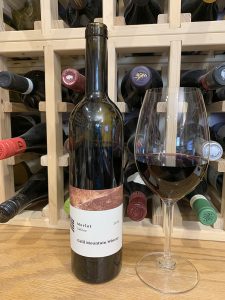 Dry; gentle tannins and balancing acidity (3.55 pH). Well-played, simple merlot; soft and approachable. Subtle oak. Ripe, mellow, fruit-forward. Medium-plus body. Pure merlot play by a leading maker in Israel with good U.S. distribution. 15% ABV
Kosher—the wine is approved for Passover. It is not mevushal—which is a good thing for wine lovers. "Mevushal" wine is cooked or boiled so it can be handled by non-Jewish or non-observant waiters. Generally, it means the wine is changed/damaged. So the fact this is kosher but not mevushal is a strong selling point. To be fair, flash pasteurization techniques have made mevushal wine more approachable in recent years.
Regular readers will know of my respect and admiration for Israeli wines and Galil Mountain. The winery was established in 2000 by Golan Heights Winery and Kibbutz Yiron; it is located in Upper Galilee mountains in the northern tip of Israel, a wine growing region with vineyard legacy going back for more than 2,000 years. The winery embraces sustainable agriculture and environmental responsibility, including solar power, wastewater management, and composting instead of chemical fertilizers. It is one of the largest wineries in Israel.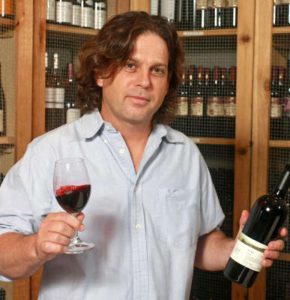 Winemaker Micha Vaadia, who served as a paratrooper in the Israel Defense Forces, first studied electrical engineering, then switched to horticulture at The Hebrew University. He earned a master's degree from UC Davis, then worked at J Wine, Navarro, and La Crema in California, Cloudy Bay in New Zealand, and Catena in Argentina. Well trained and well traveled, he returned to Israel to become chief winemaker at Galil.
Galil Mountain Winery Merlot, Galilee, Israel 2018 is soft, simple, easy drinker. Classic approachable merlot, ideal for those who just want to slurp tasty red wine, not be challenged by tannins and complexity. Kosher, not mevushal. Good QPR (quality-price ratio); can be found in supermarkets in addition to wine stores. Pair with beef and veal; lamb; pork shoulder; braised short ribs. Cheese—Swiss, cheddar, havarti, gruyere, parmesan, gouda. $13-16