Medium-deep copper color; cherry, strawberry, on the nose; pomegranate, cranberry, cherry, raspberry, peach, pear, watermelon on the palate.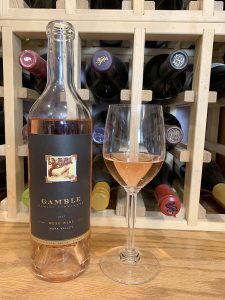 Dry; superb red fruits that present lush and sweet—although the sweet is from ripe fruit, not sugar. Indulgent pleasure on the palate. Bright acidity. Blend led by cabernet sauvignon (57%), abetted by cabernet franc (10%), merlot (4%), petit verdot (2%), malbec (2%), and petite sirah (1%). As such, it is an assertive, red-fruit-forward rosé, definitely not a Provence impersonator. Pretty much a scramble for taste descriptors, but it is an intriguing, compelling effort. 13.6% ABV
Third-generation farmer Tom Gamble founded the winery. Gamble Family Vineyards farms around 175 acres of prime blocks in several of Napa Valley's most honored AVAs—Oakville, Yountville, Mr. Veeder, and Rutherford. The winery is hidden away in a nook off of Highway 29 in Oakville. The website notes: "Tom Gamble's mission is to carry on the heritage of quality farming that his ancestors sowed when they came to Napa as farmers and ranchers in 1916."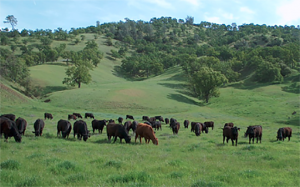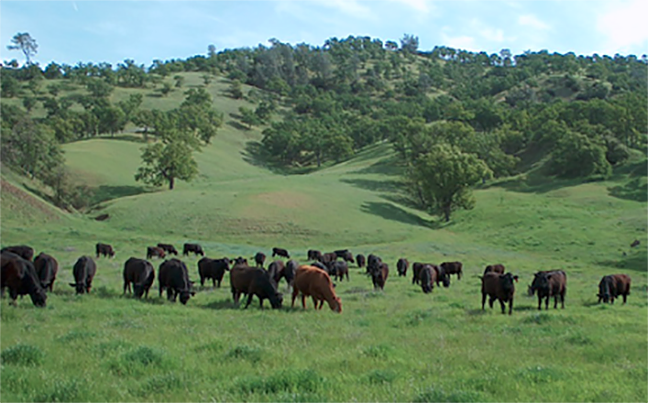 The 1916 operation focused on cattle ranching as much as farming. Launcelot Gamble—the founding patriarch—obtained land in Oakville in 1955. The acquisition later became the Family Home Vineyard and began the family's adventure in the wine business, although they produced no wine. Launcelot's two sons, Launce and George (Tom's father) began taking over operations.
The website notes: "In the early 1970s, the family entered into a long-term lease with Beringer Vineyards, which planted the land surrounding Family Home to grapes. Having already turned his focus to grape growing with the purchase of several vineyard sites in the 1980s and 1990s, Tom took over the task of farming Family Home, which was originally planted by his mother and stepfather in 1997."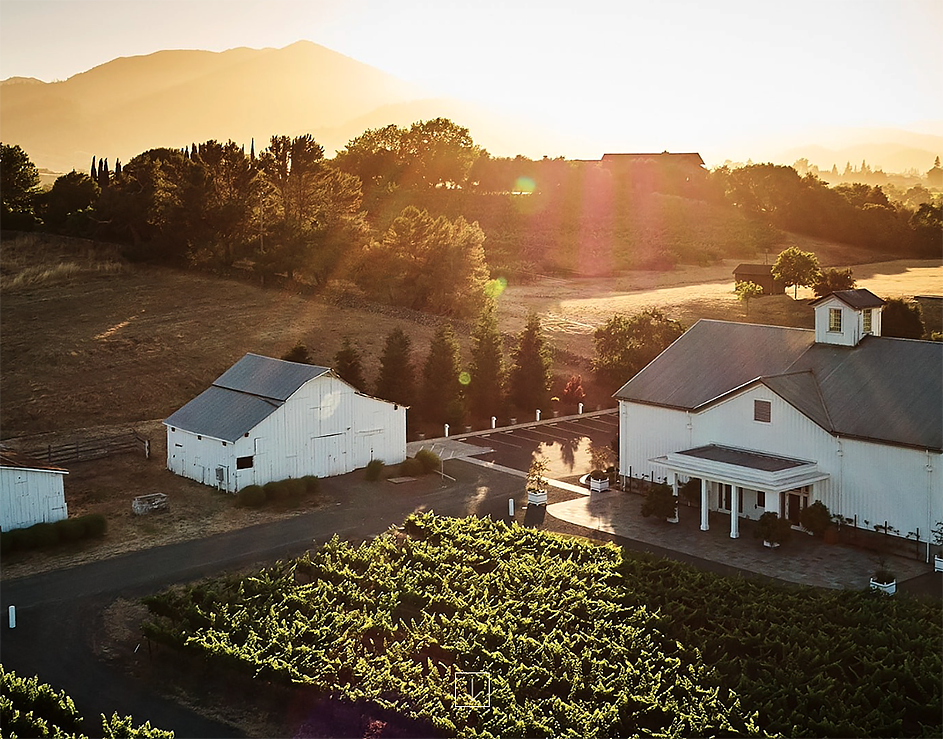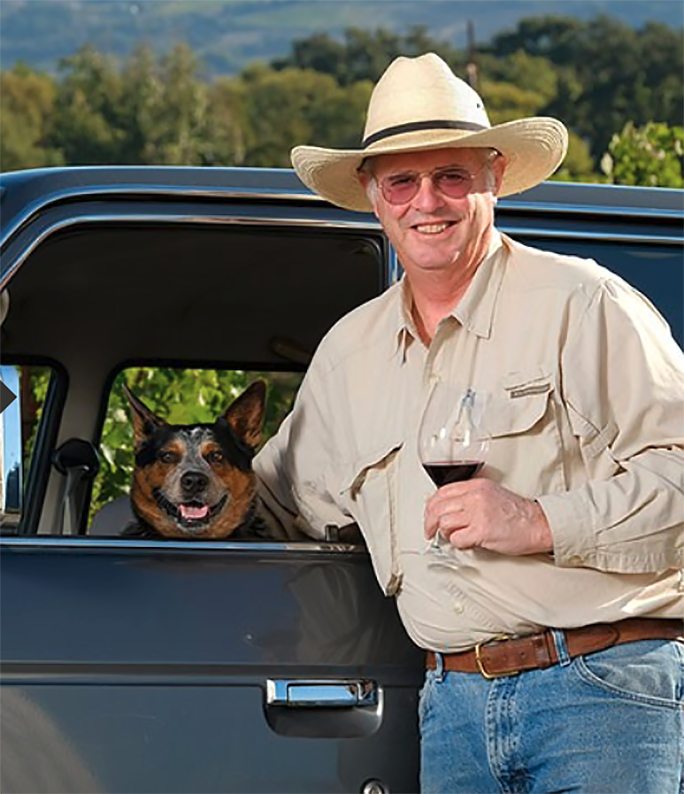 In 1981, at age 20, Tom purchased his first vineyard with aid of some partners. The Gambles were now into the wine business rather than the grape farming business. Gamble expanded into land in Oakville in 2008 and began building today's winery there in 2012. Designed by Tom's brother-in-law, Morgan Conolly, the winery opened in 2013.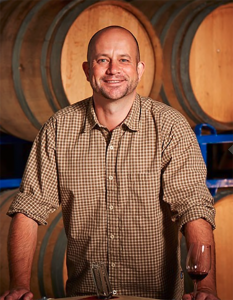 Jim Close joined the Gamble team as winemaker in 2003. Close began his career in the southern Languedoc region of France and has made every bottle of Gamble Family Vineyards since 2005. With roots deeper than a century, the Gambles respect the land. Winery and vineyards are certified Napa Green and certified Fish Friendly Farming. Tom advocates sustainable farming because he believes it delivers the best return on his investment in the land. He also thinks it makes for better wine, and this effort is a nice bullet point in that PowerPoint presentation.
Gamble Family Vineyards Rosé Napa Valley 2021 is an interesting adventure into big red grapes not typically associated with rosé. Red fruit-forward. Certainly a play for those who claim not to like the lighter style of rosé. Lush with intensity. Pair with seafood, salmon in particular; vegetable platers and grilled vegetables; salads and vegetarian fare; salty food. Cheese—feta, halloumi, rochetta, gruyere, aged cheddar. $18-26
Gamble Family Vineyards website