Medium ruby color; black cherry, raspberry, roses, violets on the nose; dark cherry, raspberry, strawberry, plum, blood orange, black tea, cinnamon on the palate.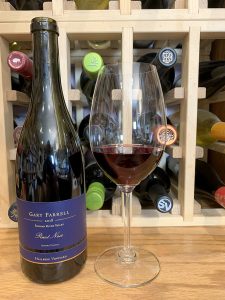 Dry; bright, fresh, sleek; medium body; soft, supple tannins, excellent acidity (3.27 pH). Reserved oak. Savory finish with good length and depth. Made with Dijon clones of pinot noir. Aged on primary lees for 15 months in 40% new French oak. Nicely complex and packed with delicious flavors. 13.8% ABV
The Hallberg Vineyard, named for its previous owners, is nestled in the Green Valley sub-appellation. The site experiences refreshing daytime breezes, followed by cool nights. There is a strong marine influence, which dampens the diurnal shift and means the vines never completely shut down. The result is fruit with deep, dark color, excellent structure, supply tannins, and dark fruit flavors. The blend includes Dijon clones 667, 777, 828, Pommard and what Gary Farrell only identifies as a "suitcase" selection.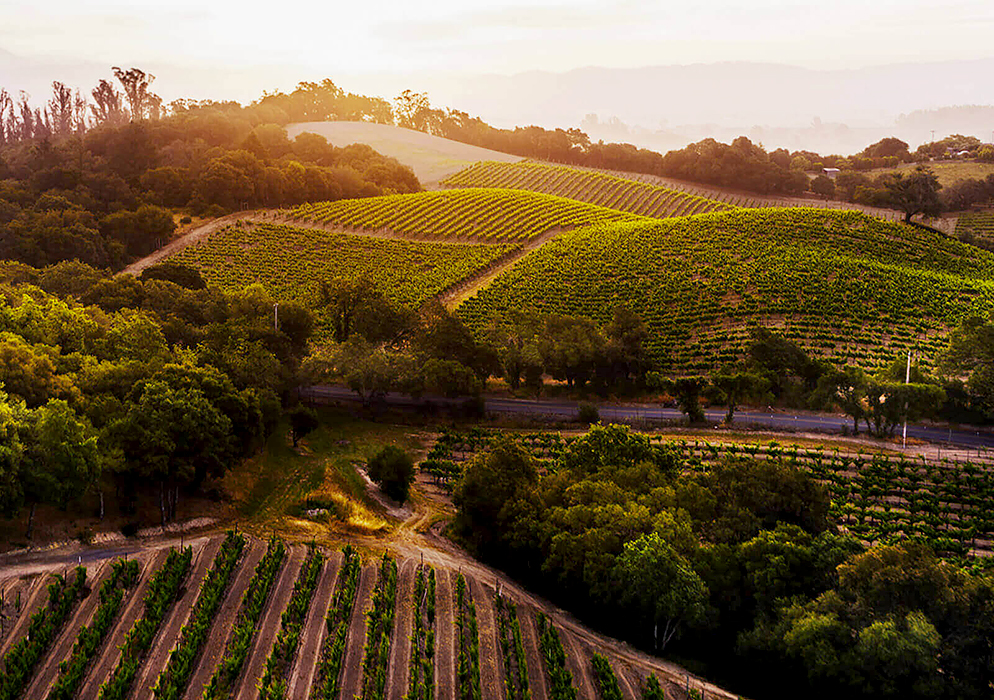 The website explains: "Imagine a winemaker region just hours north of San Francisco rich in diversity and distinctive terroir, a well-kept secret tucked among the towering redwoods and influenced by the Pacific Ocean. Over half a century ago, pioneering growers recognized the Russian River Valley as a place that just might produce pinot noir that rivaled the villages of Burgundy. After decades of winemaking and selective planting, our valley has become internationally known for producing Pinot that is distinctly American and reflects the natural influences of our terroir."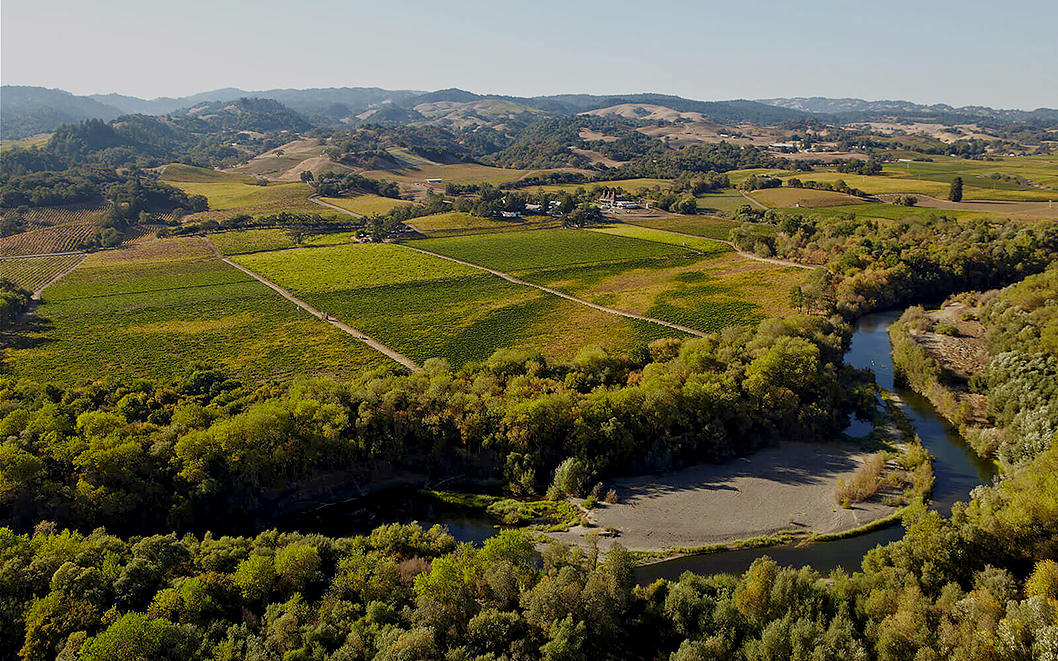 Russian River Valley pinot typically is slightly richer, heavier than Burgundy and Oregon. That has been the case with previous Gary Farrell pinots I have tasted. This flirts with being an exception. It demonstrates how subtle and etherial a Russian River pinot can be with all the stars, and a quality maker, converge. They do so with this effort. Another example of how diverse and wonderful and versatile West Coast pinor noir can be.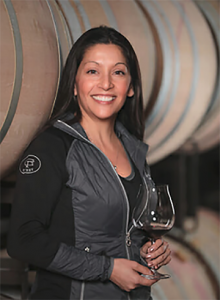 Theresa Heredia is the winemaker. She earned a biochemistry degree from Cal Ply, then continued to the chemistry and enology PhD program at U.C. Davis. She joined Gary Farrell in 2012 and has earned more than 400 90-plus scores for her Gary Farrell wines. Nancy Bailey is the general manager. She earned a masters in international relations at Tufts University and worked at marketing and management at wineries in Napa and Healdsburg before joining Gary Farrell.
Gary Farrell Pinot Noir Russian River Valley, Hallberg Vineyard 2018 is liltingly delightful Dijon-clone pinot from special vineyard in the Russian River Valley. Excellent fruit, superb acidity, deft use of oak creates a pour with subtly and depth. Definitely worth finding if you are into pinot noir. Pair with steelhead trout; salmon; tuna and other oily fish; pork tenderloin; veal; lamb; duck and quail; mild sausage. $55-60