Deep ruby color; cherry, strawberry, chocolate, vanilla on the nose; cherry, strawberry, raspberry, blueberry, oak, chocolate, cinnamon on the palate.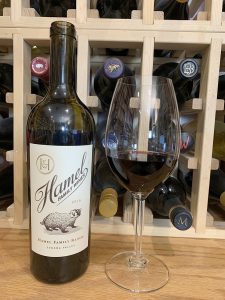 Dry; bold, but with subtle, reserved tannins and acidity. Full body. This was built to be a big red that also was a velvety smooth easy drinker. There is, however, plenty of power in the alcohol—16% ABV—which signifies this was made with very ripe fruit from the Hamel Family's Sonoma vineyards. Mainly cabernet sauvignon. Full in the mouth, but still smoothness comes through—a nice achievement. Cinnamon appears on the extended finish, another subtle and nice touch.
Reviewers and the winery said this was built for aging, thus I waited. The wait was worth it. This is marvelously integrated with beguiling layers and complexity, attributes that wondrously present deep into the finish. You appreciate this wine even more long after you sip. Please savor, not slurp, this magical creation.
You may not find this wine six years after vintage. No matter. Hamel Family Wines consistently produce very superior pours. Get the next vintage if you can't secure this one. Very heavy odds it will be a winner, too.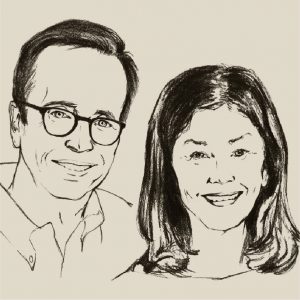 Hamel Family Wines began in 2006 when George Hamel Jr. and his wife, Pam, purchase a home in Kenwood. That morphed into the present-day 7,000-foot winery, 12,000-foot wine cave, twin-pavilion estate as well vineyards surrounding the winery. The 89 acres are Demeter-certified biodynamic and organic. Some folks dismiss "biodynamic" as voodoo agriculture, but this is yet another example of the stunning wines the process produces. "There are more things in heaven and earth, Horatio, than are dreamt of in your philosophy."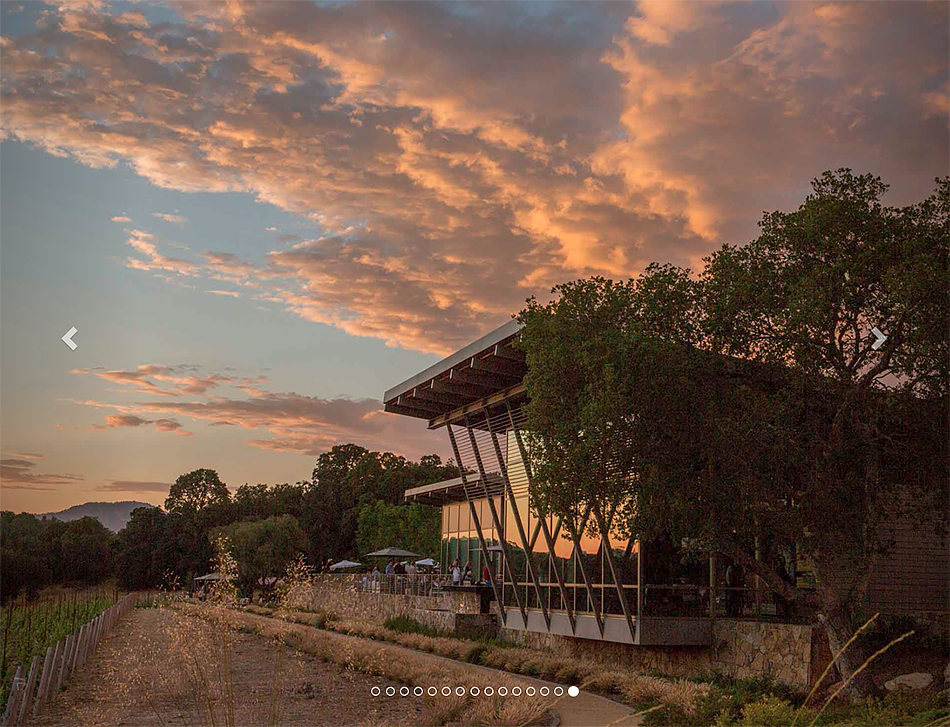 The Hamel website sums up their approach: "At Hamel Family Wines, we strive to make great wine and to have fun doing so. We value quality over quantity, enjoyment over tedium and fostering long-term recurring relationships with our guests. We work hard to produce the highest quality wines in limited quantities from grapes grown on our Sonoma Valley and Moon Mountain District estate vineyards. We farm our vineyards with organic and biodynamic practices, always mindful of our role as responsible stewards of the land. We remain grateful for our guests, respectful of our neighbors and appreciative of the fine work that our team performs daily."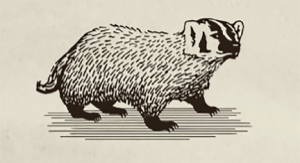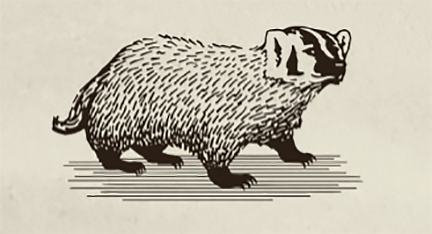 The label features a badger. Huh? Easy answer is Hamel is three generations and all graduated from the University of Wisconsin. [For those non-sports readers, U-Wisconsin's mascot is a badger.] The charming Hamel website details the responsibilities of various Hamel family members in their enterprise. Of note, the vintners are Pamela Hamel and her husband George Hamel Jr. Visit the website for interesting details about the entire team.
Hamel Family Wines Hamel Family Ranch Red Wine 2016 is rich and smooth and a privilege to drink. Delightfully subtle with astonishing length. When you think the wonders are over after a swallow, here comes another delectation. Another splendid sipper from a consistently high-quality, high-end maker.
Pair with high-end cuts of beef—why would you waste this on burgers, pizza, comfort food? Beef short ribs, braised beef. Lamb; veal; venison. Cheese—hard cheeses, aged cheddar, gorgonzola, gouda; aged semi-hard cow's milk cheese; semi-hard sheep's milk. $145-165