Deep copper color; cherry, raspberry, strawberry, red fruit, violets on the nose; cherry, raspberry, watermelon, blood orange, citrus on the palate.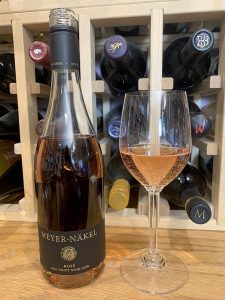 Dry; vivid, round fruit; fresh and crisp. Medium body. Some surprising, discrete tannins complement the tasty fruit. Good balance of fruitiness, acidity, and tint of tannin. This emphatically is not a faintingly demure rosé. Delivers density and length from the Ahr region of Germany. Also labeled Spätburgunder Rosé—spätburgunder being German for pinot noir. 12% ABV
Today's wine estate is the result of the marriage of Paula Meyer and Willibald Näkel (Nkel). Although Willibald only cultivated less than 40 acres, he was a pioneer in the making of dry red wines from the Ahr valley. His son, Werner and his wife, Claudia, continued and expanded that tradition.
Daughters, Meike Näkel and Dörte Näkel, now run the operation. The website notes: "Today it's up to us to successfully continue that which has been built up by four generations – including, most importantly, our father Werner Näkel. A daunting prospect, but we couldn't imagine a better one. All the more so because we are lucky enough to be able to tackle it together as sisters."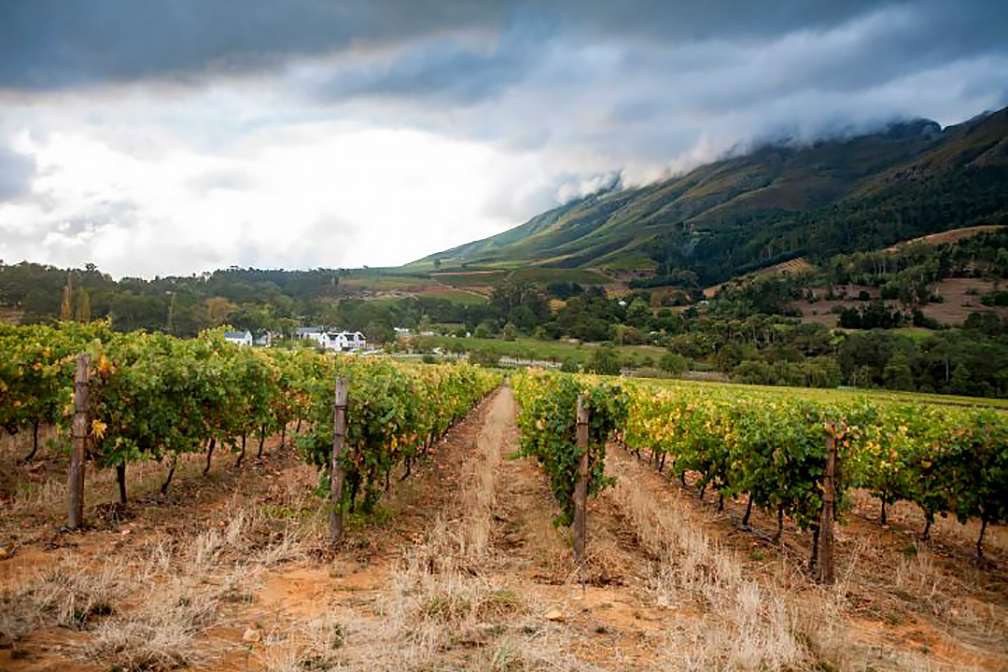 Weingut Meyer-Näkel Pinot Noir Rosé, Ahr 2020 is earthy, fresh, smooth. This is a muscular version of rosé with excellent fruit paired with good acidity. If you only think of rosé as white zinfandel, this will emphatically disprove that assumption. This easily works as an aperitif with an attitude. Pair with fish; seafood; grilled chicken. Cheese—fresh cheeses like burrata; salty versions like feta or halloumi; aged chèvre—humbolt fog; goat gouda; sheep's milk—ossau-iraty; blue cheese. $26-33
Weingut Meyer-Näkel Pinot website