Deep ruby-purple color; sweet cherry, plum, rich red fruits on the nose; dark cherry, plum, blackberry, vanilla, spice on the palate.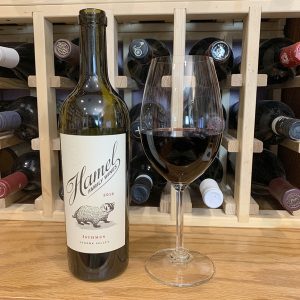 Dry; delicious, velvety, sweet tannins after double decanting (highly recommended). Wonderfully round and approachable for a big, medium-full body Sonoma effort. Rich, lush, tasty, beautiful, extraordinarily drinkable. This is a delight. Linear progression of soft, approachable, perfectly ripe fruits from attack to finish. Finish is surprisingly smooth and velvety with no back-of-the-throat burn, which is big surprise since this is 16% ABV. How did Hamel pull this off? No matter, they did.
Blend of 89% cabernet sauvignon, 10% cabernet franc, 1% merlot from Nuns Canyon (62%) and Hamel Family Ranch (38%). Interesting fermentation program: 52% stainless steel, 38% concrete tanks, 10% neutral French oak barrels. Aged 26 months in 66% new French oak, 34% once-used French oak. Just as Hamel did with masking of soaring alcohol, where is the oak monster in this thing? Not there. The oak is politely appropriate, same as high alcohol. This is amazing achievement.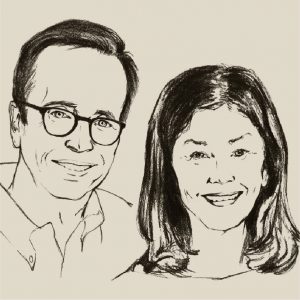 Hamel Family Wines began in 2006 when George Hamel Jr. and his wife, Pam, purchase a home in Kenwood. That morphed into the present-day 7,000-foot winery, 12,000-foot wine cave, twin-pavilion estate as well vineyards surrounding the winery. The 89 acres are Demeter certified biodynamic and organic. Some folks dismiss "biodynamic" as voodoo agriculture, but this is yet another example of the stunning wines the process produces. "There are more things in heaven and earth, Horatio, than are dreamt of in your philosophy."
The Hamel website sums up their approach: "At Hamel Family Wines, we strive to make great wine and to have fun doing so. We value quality over quantity, enjoyment over tedium and fostering long-term recurring relationships with our guests. We work hard to produce the highest quality wines in limited quantities from grapes grown on our Sonoma Valley and Moon Mountain District estate vineyards. We farm our vineyards with organic and biodynamic practices, always mindful of our role as responsible stewards of the land. We remain grateful for our guests, respectful of our neighbors and appreciative of the fine work that our team performs daily."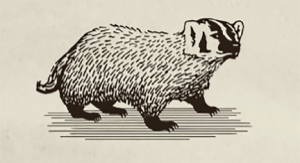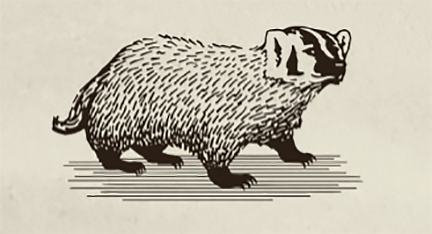 The label features a badger. Huh? Easy answer is Hamel is three generations and all graduated from the University of Wisconsin. [For those non-sports readers, U Wisconsin's mascot is a badger.] The charming Hamel website details the responsibilities of various Hamel family members in their enterprise. Of note, the vintners are Pamela Hamel and her husband George Hamel Jr. Visit the website for interesting details about the entire team.
Hamel Family Wines Isthmus 2016 is extraordinary pour. Delicious fruits. Big alcohol that doesn't present as big alcohol in any way—how did they pull off that legerdemain? More than two years in oak, but oak is enjoyable and unobtrusive—how did they pull that off? Doesn't matter how the Hamels achieved this sorcery, this is a great bottle of wine. An "oh, wow!" winner.
I paired with filet mignon and it was sensational. This will go best with higher-end cuts of meat, there is not the mauling tannins you find in some monster Cali cabs, so your don't need the fat of some cuts. Your cardiologist would approve. Double decanting may have had something to do with the tannin taming; decanting is suggested to let this soaring Sonoma drink its best. $85