Pale gold color; citrus, peach, white flowers on the nose; lemon-lime, peach, pear, apple, minerality-saline on the palate.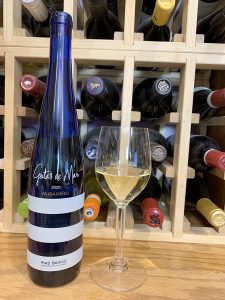 Dry; good, racy acidity (3.39 pH); round, smooth, approaches plush in the mouth. Solid throughout the tasting experience. Refreshing. If you have not experienced albariño (or its Portuguese iteration—alvarinho—on the other side of the Minho River, the boundary between Spain and Portugal), then you are missing out on a signature joy in your adventure in wine. 13% ABV
Classic albariño with salty notes. Gotas de Mar is Spanish for "drops of the sea" or "sea spray." Hammeken Cellars owns no vineyards, sourcing grapes from throughout Spain. In this case, from northwestern Spain on the Atlantic coast, thus the sea and salt influence. Albariño is a staple in the Rias Baixas region of Galicia, making up 96% of all wine production there.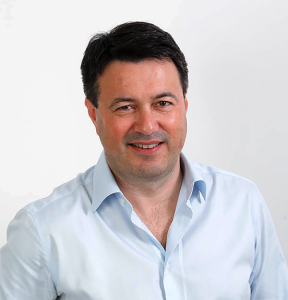 Nicholas Hammeken is from Denmark. He worked in the wine industry in France, Germany, and the UK. In 1996 he formed his own company as a wine trader. By 2001 he launched his own brands, including Gotas de Mar, sourcing fruit from more than 18 regions in Spain. In 2014, he moved into the US market. He now is a major player, selling more than 1.5 million cases of Spanish wine each year in more than 30 countries.
The website states their mission: "Our wines gather the best of the Spanish local grapes and traditions, with the winemaking style and techniques of the 'New World'. The result is a distinctive collection of wines, modern, fruit forward, fresh and easy to understand. A brand new way to understand wine, unknown in Spain, until now."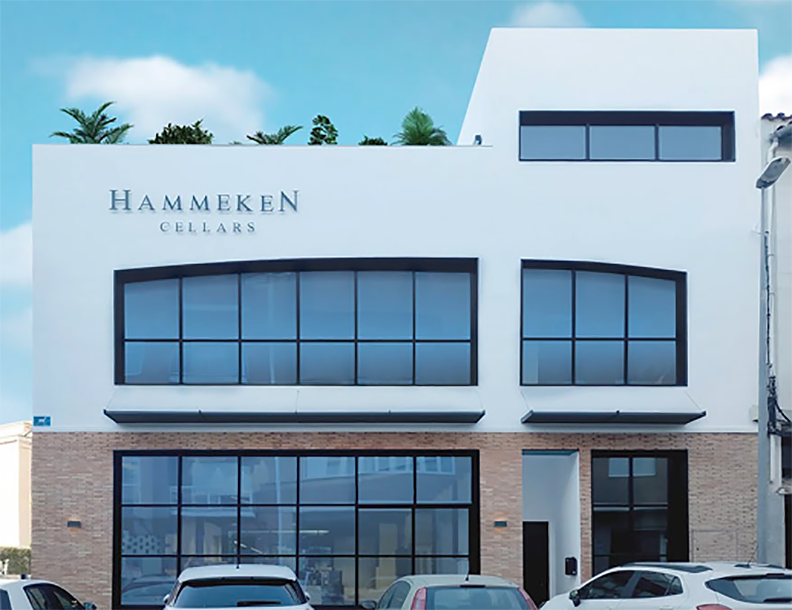 Hammeken Cellars Gotas de Mar Albariño, Rias Baixas, Spain 2020 is an excellent example of albariño made by a cutting-edge Spanish wine operation with wide distribution. It is light, dry, superb acidity. Can be enjoyed by itself but is sensational as a food wine enjoyed with fish and seafood. Pair with shellfish, fin fish; lean fish; pasta with white, creamy sauces; light meats, especially white meat chicken seasoned with herbs and lemon; vegetarian fare; appetizers and snacks. Cheese—soft cheeses, burrata; semi-hard cheese, manchego, gouda, salty feta. $18-22