Deep ruby color; red fruit, spice, smoke on the nose; cherry, plum, dark red berries, leather, earth on the palate.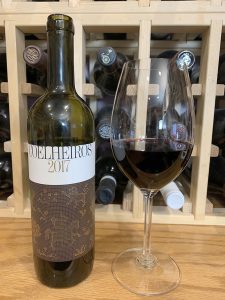 Dry; fine, rounded tannins with balancing acidity (3.68 pH). Very tasty dark fruits, with admirable structure. You know you are drinking a rich red wine, but you are not pummeled by tannin, acidity, or overly ripe fruit. Fermented in tank. Maceration lasted five days. Malolactic fermentation occurred in tank. Hints of oak, but only slight hints—the wine was racked into used oak barrels after fermentation and aged for one year. Full body; warm; easily enjoyable; 14% ABV.
António Saramago was the longtime Herdade de Coelheiros winemaker. He continues to advise. Luís Patrão leads the oenology team today. Equal blend of aragonêz and alicante bouschet, two of Portugal's signature grapes. The wine showcases the assertive vigor of aragonêz and silky weight and spice of alicante bouschet.
Aragonêz is same grape as tempranillo in Spain. Alicante bouschet is called garnacha tintorera in Spain; it is a cross of petit bouschet and grenache; its major plantings are in Alentejo region of Portugal and in California; it is noted for high yields and easy maintenance. Both grapes do well in the arid climate of Alentejo in southern Portugal. Alentejo region also supplies much of the world's cork.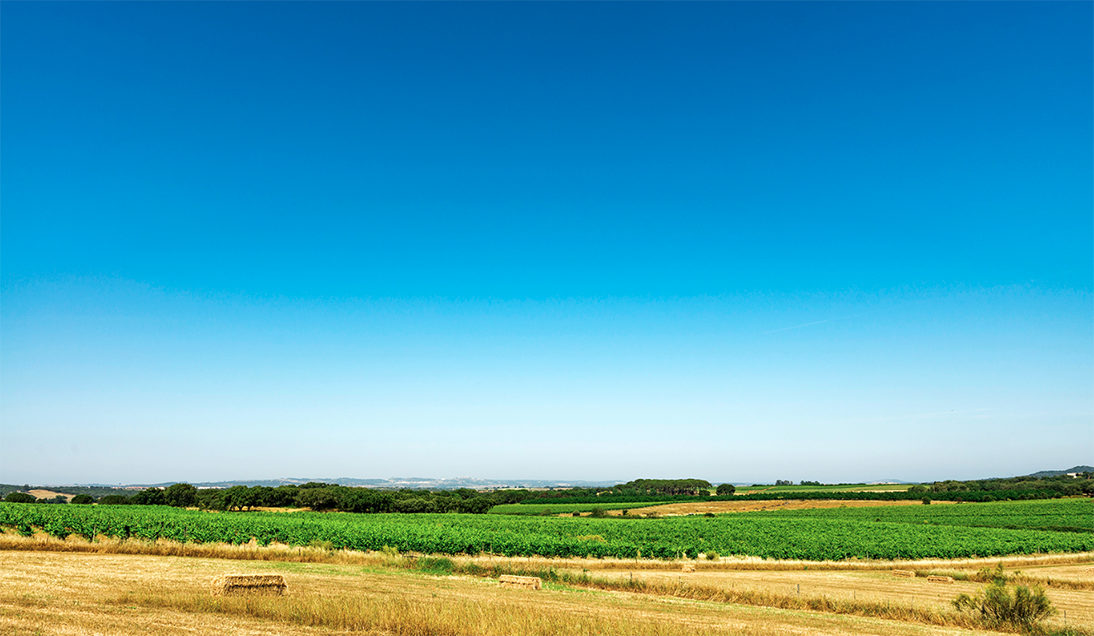 The grapes come from the Vinha do Taco and Vinha da Sobreira vineyards. The vineyards are granite in origin with clay content, sandy texture, and low fertility. They are not irrigated, so in this dry area the vines have very deep roots, lending power and depth to the grapes and the wine. Native yeasts are used to further emphasize the southern Portuguese terroir.
The winery's website explains its philosophy and methodology: "Our philosophy is to apply minimal intervention, and allow the natural environment to ensure that varieties can reach their full potential. Located a few meters from the vineyard, the cellar is equipped with the necessary technology to ensure quality. Grapes from each plot are fermented separately and blends are selected according to each wine's profile."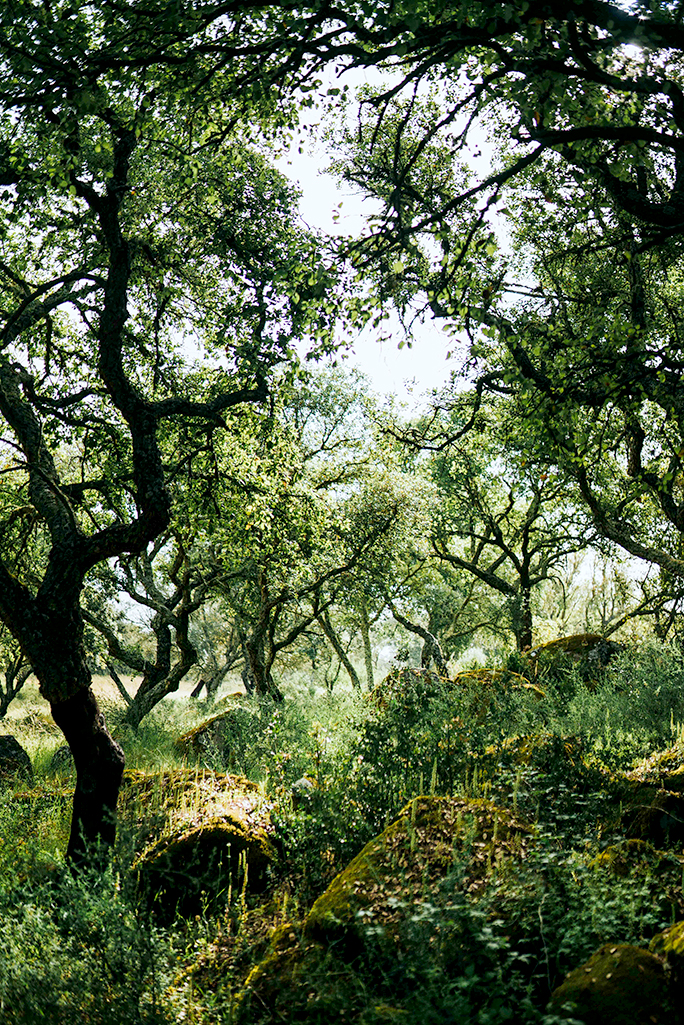 In addition to a vineyard and winery, the estate has a cork oak forest. The forest is just under 1,500 acres and grows the sobreiro species of cork oak. Cork oak trees are very long lived, usually more than 200 years. The Sobreiro Monumental near the Portuguese town of Águas de Moura was planted in 1783, is 46 feet tall and 14 feet in diameter. It is registered in the Guinness Book of Records as the largest cork oak in the world. Its cork bark has been harvested more than 20 times; in 1991 alone it produced more than 100,000 wine corks.
Cork bark harvesting typically begins when a tree is 25 years old and continues every 9-12 years after that. The thick bark naturally grows back. All harvesting is done by hand—usually by a team of five people—to ensure the safety of the tree. The European cork industry—led by Portugal—produces more than 330,000 tons of cork a year, employs more than 30,000 people, and has an annual value of $1.8 billion. Wine corks represent 15% of cork usage by weight but 66% of revenues. The bark also provides the cork oak trees protection from fires.
Herdade de Coelheiros Tinto Alentejo DOC 2017 is big, lush red wine that adroitly avoids boisterous boldness. Elegant with structure and polished, rounded tannins. Showcases Portugal's signature red grapes. Very tasty, great QPR (quality-price ratio). Pair with rich steaks; gourmet burgers; rack of lamb and slow-cooked lamb chops; tomato-based pasta dishes. $16-20