Medium gold color; citrus, white fruit, white flowers on the nose; yellow apple, lemon, citrus, grapefruit, white peach, minerality on the palate.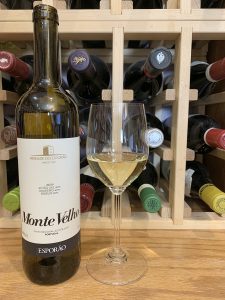 Dry (2 g/L RS); tart, lively acidity (3.28 pH) that lingers through the finish. Tangy texture. Ripe fruits. Blend of 40% antão vaz, 40% roupeiro, 20% perrum. Classic style of steely Portuguese white wine. Also known as Monte Velho Branco—"branco" is Portuguese for white. In the U.S. market the label carries the English translation. This is simple wine; don't expect complexity or depth. Appreciate it for what it is—an uncomplicated, food-friendly, everyday sipper. Drink young and chilled and you will be rewarded with its acidity, straightforward fruitiness, and superb price. 14% ABV
Herdade do Esporão traces its roots back to 1267, making it one of the oldest estates in Europe—the estate's boundaries are virtually unchanged for 750 years. Upon purchase of the estate, Esporão fully restored Herdade's medieval tower, which now serves as the symbol of the winery. João Roquette leads the second generation of ownership.
The winery website explains their mission: "The Esporão project began in the Alentejo from an irrepressible desire to make the finest wines. This is the basis of everything we do and something we extend to other products and regions.
"Everywhere, nature inspires us and helps us to improve. We respect and protect it, building a more promising future. We believe that companies should serve society, and not the other way around. We aim to always operate in a responsible fashion. This responsibility is neither abstract nor merely collective: it is individual, including everyone who is involved with Esporão.
"We encourage non-conformity, change and creativity, seeking to do better but not necessarily more. We have learnt that progress depends on the knowledge we develop and apply, as well as believing in what we do and putting our heart and soul into it."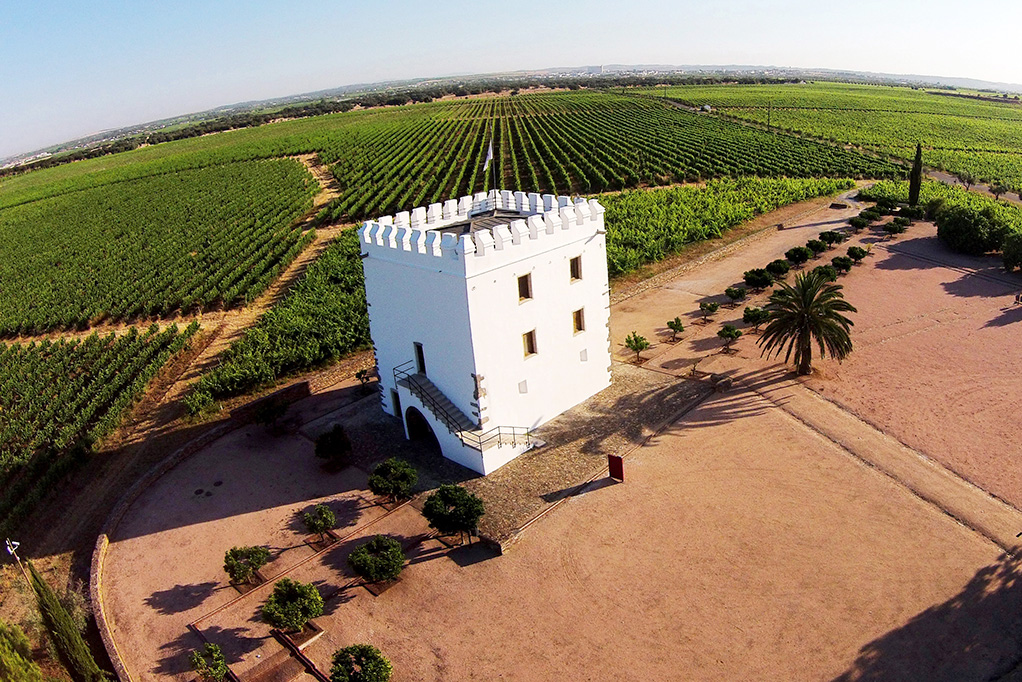 The winery is a major player in Portugal and consistently produces excellent wines that are astonishing values—even their cheapest wines work well. This is an example. The chief winemaker is Australian-born David Baverstock; Sandra Alves also participated in this vintage.
Herdade do Esporão Monte Velho White, Vinho Regional Alentejano 2019 is classic Portuguese white/branco with citrus bite and apple texture. Excellent acidity. Lacks depth or power, but you don't buy or sip this style of Portuguese branco/white for those elements. Served cold as a picnic wine and you connect with its métier. Pair with fish and shellfish; basil pesto; pasta dishes with white sauce; vegetable salad; braised lamb shanks; pork. Excellent QPR (quality-price ratio). $6-12