Medium ruby color; cherry, raspberry, clove, cigar box on the nose; cherry, plum, strawberry, raspberry, crème de cassis, caramel, chocolate, spice on the palate.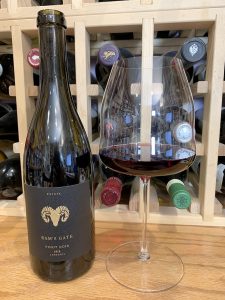 Dry; smooth, fine-grained tannins and good framing acidity. Medium body; supple and pleasing in the mouth. Refined fruitiness; 20% whole cluster fermentation; aged 16 months in 34% new French oak. This is the estate wine for Ram's Gate and speaks of quality from initial juicy attack through extended, flavor-filled finish. 14% ABV
Joe Nielsen is the director of winemaking. Website notes: "Following nearly ten years at Donelan Family Wines in Santa Rosa, Joe became Director of Winemaking at Ram's Gate in 2018 and spent his first year focused on digging into the soils of Ram's Gate and falling in love with the estate. 'Coming to Ram's Gate, I feel like I've been given a pile of gold and silver and they're asking me to make jewelry,' says Joe. 'I have everything I need to make great wines that are complete, complex and compelling.'"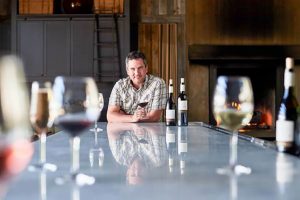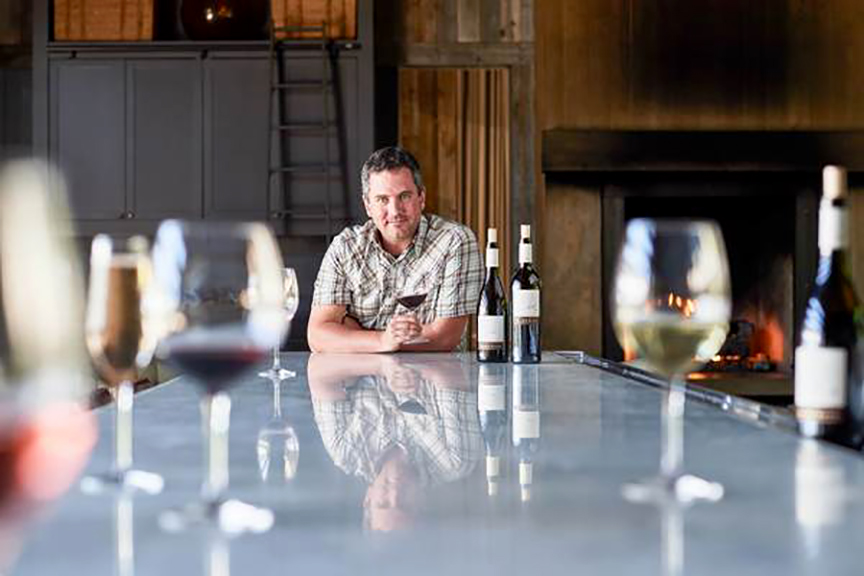 On this vintage, Nielsen commented: "It's dense and complicated and deserves patience." The winery's tech sheet notes: "A breathtaking vintage for our Estate Vineyard, the 2018 Pinot Noir is built around dense fruit while maintaining lift and minerality. Extreme care was taken in dividing up our Estate Pinot Noir and fermented based on vine-age, position on our south-facing slope, soil type and vine vigor. The resulting wine is layered and compelling, highlighting the unique location of our Estate property. The prevailing Carneros winds act as a natural air-conditioner which moderates temperatures leading to an exceptionally long, cool growing season."
Ram's Gate is a project of managing owner Michael John, a San Francisco private equity investor and wine collector who is active in environmental improvement efforts. He is joined by Jeff O'Neill, Paul Violich, and Peter Mullin.
Hands-on management is interesting. From the website: "Taylr Behnam Cuneo is Managing Director for Ram's Gate Winery. While she has always held a passion for the art of pairing a delicious meal with high-end wine, today she oversees not just the Ram's Gate culinary program but the winery operations and hospitality, as well.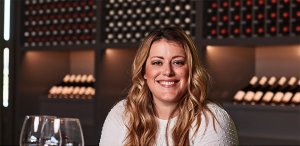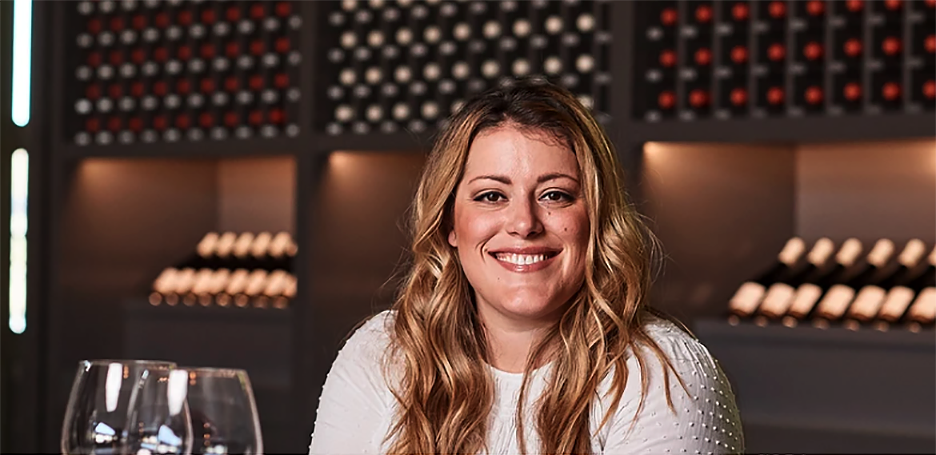 "A California-native, Taylr graduated with a business degree from Loyola University Chicago in 2007. Immediately following, she pursued her passion for culinary arts and graduated from Le Cordon Bleu in 2010. Fueled by a desire to explore how wine and food can interact, Taylr found herself drawn to wine country. She was among the first members of the Ram's Gate team when she joined as Sous Chef in 2011 and by 2012, she transitioned to Executive Chef. During her tenure, she helped build the winery's state-of-the-art culinary program. With her background in business and management, along with her can-do attitude and willingness to tackle any challenges that come her way, she climbed the ladder and became Managing Director of Ram's Gate Winery in 2017. Taylr believes that, like wine, building a legacy brand takes time and patience, and is motivated by a desire to see Ram's Gate constantly catapult to the next level."
Ram's Gate Pinot Noir, Carneros 2018 offers delicious, juicy fruit delivered with great mouthfeel and texture, framed by fine-grained tannin and balancing acidity. A really excellent, sophisticated wine with depth and complexity. There is an element of fullness and power, but it is not over-done. Steel fist in a velvet glove. Pair with quality cuts of beef; veal; turkey and other poultry; salmon and other fatty fish; rack of lamb; venison; pasta dishes; charcuterie board; roasted or chargrilled beetroot, asparagus, caramelized Brussels sprouts; aged camembert; aged gouda; gruyère de comté; blue cheese; cantal. $55-66