Deep purple color; red and black fruits, cherry, chocolate, vanilla on the nose; rich red and black fruits, savory elements, cedar spice on the palate.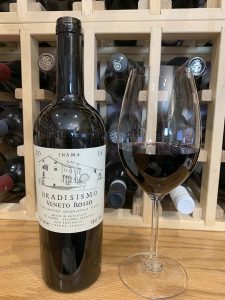 Dry; balanced tannins, firm, but supple enough to not need decanting. Bordeaux blend from northeastern Italy. Medium-full body. Velvety mouthfeel. Blend 70% cabernet sauvignon, 30% carménère. The cab comes from Colli Berici, Italy's oldest DOC for cabernet sauvignon. The carménère vineyards date back to the 1800s. The grapes spent just over a year in oak; oak is noticeable but not obnoxious. Time in wood was followed by 6-8 months in tank to further finish; 14% ABV.
The grapes are planted on a "bradisim"—a place where underlying volcanic activity causes an uplift of land with erupting—thus the "bradisimo", Italian word for a bradisim. The grapes undergo extended maceration—25-28 days—instead of the standard 14 days. That also enhances the quality of the tannins, and the tannins in this wine are delicious.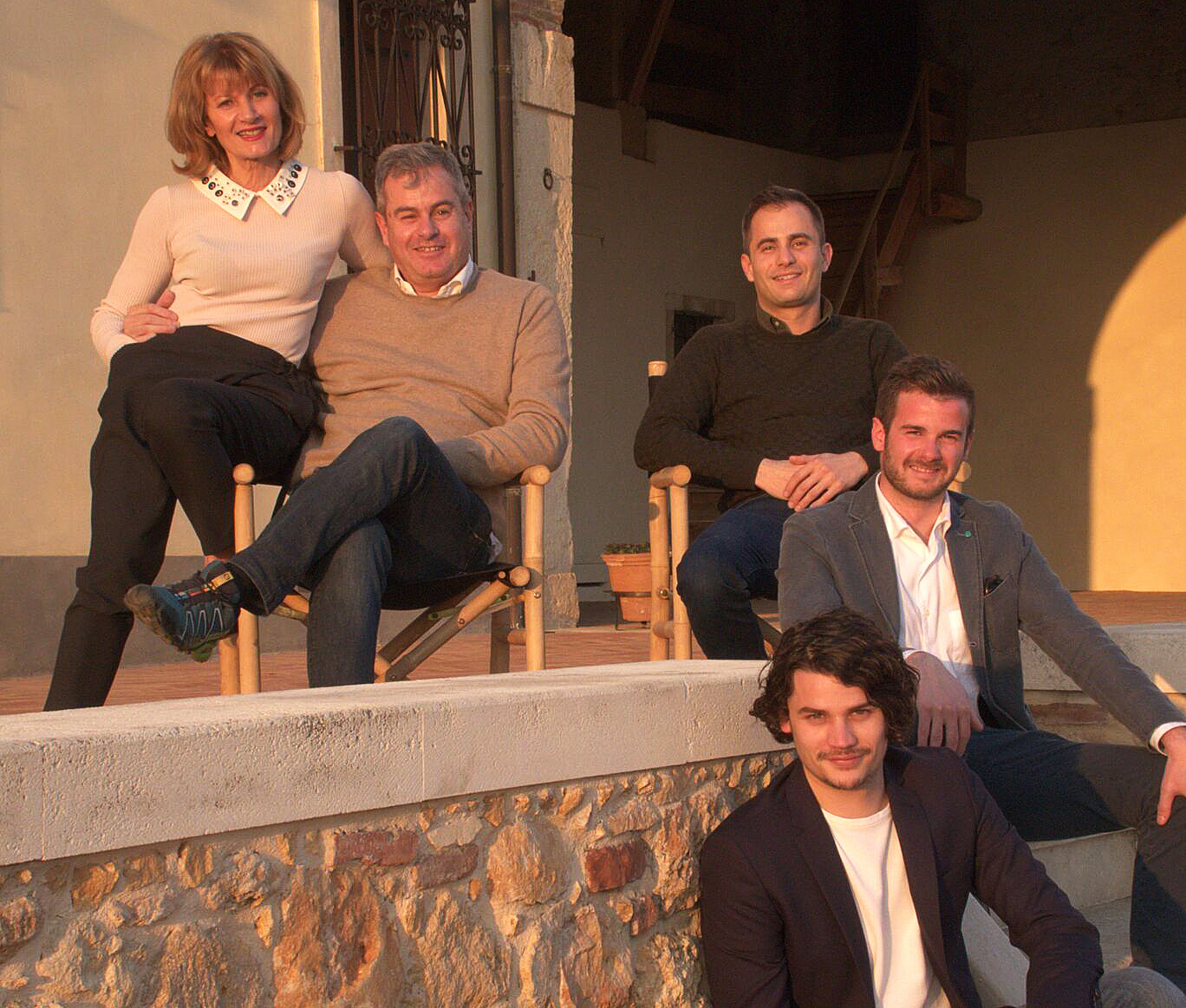 The winery is the work of three generations of the Inama family. Giuseppe Irnama began working as an enologist in 1948. In 1965 he purchased his first plot of land on Monte Foscarino (Verona Province, Veneto, Italy). In 1991, Giuseppe's son, Stefano, joined the company and began the production of wine, including soave, a label that is the flagship production. The family moved into red wines and further expansion in the following years. In 2010, Stefano's son, Matteo Inama, joined the management team, followed by Alessio and Luca Inama in 2017.
The Inama website asserts its mission: "1. We express the uniqueness of our land through expressive, and distinct wines. 2. Nature is sovereign, and in our wines we seek to express this essence. 3. Constant improvement is a difficult and continuous journey." The website goes into significantly greater detail on their approach and has rich collection of photos and videos.
Inama Bradisismo Veneto Rosso 2016 is rich, tasty interesting blend of cab and carménère from historic vineyards in northeastern Italy. Soft and round, velvety in the mouth. Pleasantly surprising find. Pair with grilled meats; barbecue; lamb; wild game. It also is delicious enough to enjoy by itself, with wine crackers, maybe a charcuterie board. $28-30
Inama website; dramatic opening landing page video