Deep ruby color; cherry, raspberry, spice on the nose; black cherry, plum, blackcurrant, blackberry on the palate.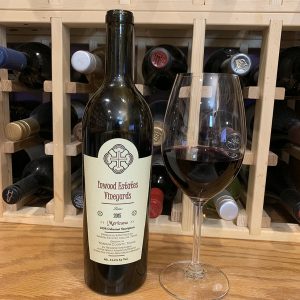 Dry; very fruity rich and big in the mouth. Inwood only makes this in El Niño years with a long growing season that allows for an "American"—read Napa—style cab. In other years, Inwood makes Bordeaux-style blends. This is round with well-behaved but noticeable tannins after decanting; balancing acidity. The winemaker recommends decanting and some bottle age. Massively concentrated flavors; 14.4% ABV.
El Niño—"Christ child" or "little boy" in Spanish—gets its name from warmer waters that occur off the coast of South America in December (summer in the flip side of the globe). The warmer waters affect climate in North America. Canadian winters are warmer, as are winters on the west coast and northern states. In Texas and southern states, however, El Niño means wetter winters.
The vineyard for these grapes—Newsome Vineyards—is located in Yoakum County, southwest of Lubbock and due west of Brownfield on the Texas-New Mexico border. This is the heartland of the Texas High Plains AVA, where 85% of Texas's wine grapes are grown. A key factor is that the "High Plains" really are high—3,000 to more than 4,000 feet above sea level. This vineyard for this wine is more than 4,000 feet above sea level. Elevation allows for hot daytime temperatures—100 degrees—followed by 40 or more degrees drops at night. Wine grapes flourish in that environment.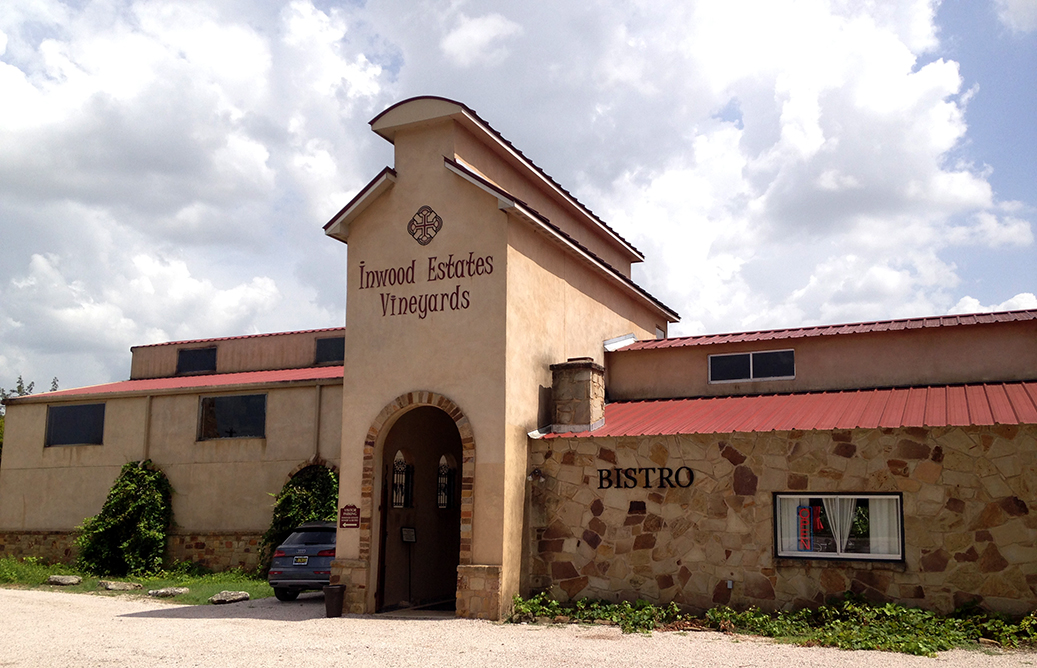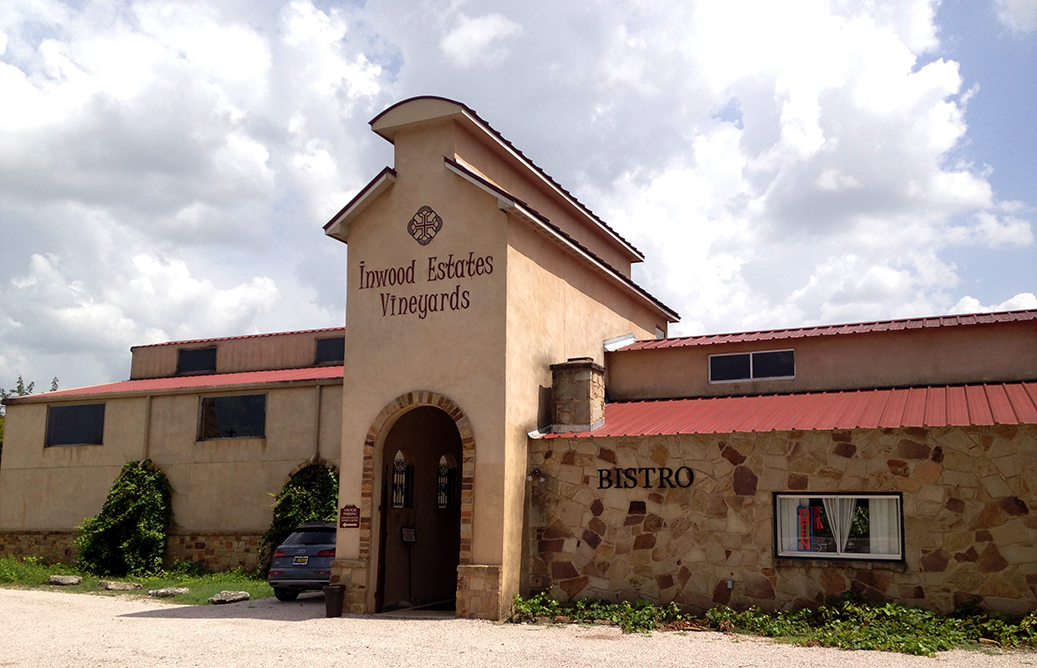 The Texas High Plains, also known as the Llano Estacado, once was called the Great American Desert. It is dry, and it is the largest flat expanse on Earth. But beneath the sandy loam soil lies the massive Ogallala Aquifer. At 174,000 square miles, from West Texas to South Dakota, it is one of the world's largest aquifers, the nation's largest, and the source for water for grapes, cotton, and grain on the fecund High Plains.
Dan Gatlin grew up in the Dallas area working in his family's convenience and wine & spirits business. After the business sold, he turned his attention to wine, using connections he built in the family business. He planted some of the first vineyards in the early 1980s and spent the next 20 years developing expertise in what works in Texas. He started Inwood Estates in 2004 with a winery in Dallas.
The website explains: "Although California relies heavily on its excellent climate to produce perfect sugar/acid balances, Texas relies mainly on its terroir and secondarily, on its climate in one important regard: different grape varieties have different minimum respiration requirements.…  Respiration can be thought of as similar to the process in humans, where the vine "breathes in" during the day and "breathes out" at night.  The limiting factor here is that each variety has a different minimum overnight temperature and corresponding number of hours needed at that temperature to respire completely." Thus, Gatlin turned to High Plains. Although he planted his first vineyard in the Dallas area, he selected locations and grapes based on the High Plains terroir.
Gatlin particularly focuses on vigorous cropping to concentrate flavors in grapes. The yield for this wine was just 1.6 tons per acre—half of the yield from premium vineyards in Napa, and a tiny fraction of yields at main-stream vineyards worldwide. That meticulous attention to concentration in the vineyard translates into higher prices. Dan Gatlin only makes a limited amount of wine, and it is good, and there are people willing to pay the price for it. That is how capitalism and the wine industry works.
Inwood Estates Vineyards Mericana Cabernet Sauvignon 2015 is concentrated, excellent, wonderfully rich "American" style cabernet sauvignon from Texas. While pricey, it is in line with comparable quality wine from Napa. Don Gatlin is to be commended for his singular focus on very low yields, intensely focusing flavor and phenols in the limited number of grape clusters per vine. Pair with rich, red meats grilled or braised; beef stew; short ribs; barbecue; hamburgers and pizza (although at this price point and distinct quality, you should opt for more upscale fare). $90-100