Pale gold color; pear, white peach, lemon on the nose; green apple, pear, peach, lemon-lime, minerality on the palate.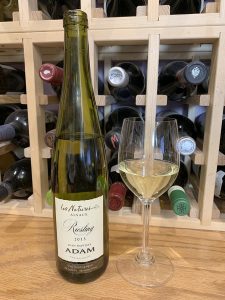 Dry; good acidity; medium body. Grapes hand-harvested and fermented and aged in ancient—more than a century old—wooden casks. Significant wine, nothing like the unfortunate image from yesteryear of riesling being sweet plonk foisted upon my fellow Boomers in our callow youths.
The fruit speaks loudest in this effort. No noticeable oak or tannins, just flaunting of how delightsome riesling made correctly can be. There is a hint of bitterness-minerality late in mid-palate and on the finish that provides an interesting contrast to the bright, tasty initial ripe-fruit attack that even includes a hint of honey. As you can see, this has some layers and complexity, but is smooth and pleasing in the mouth. Easy drinker.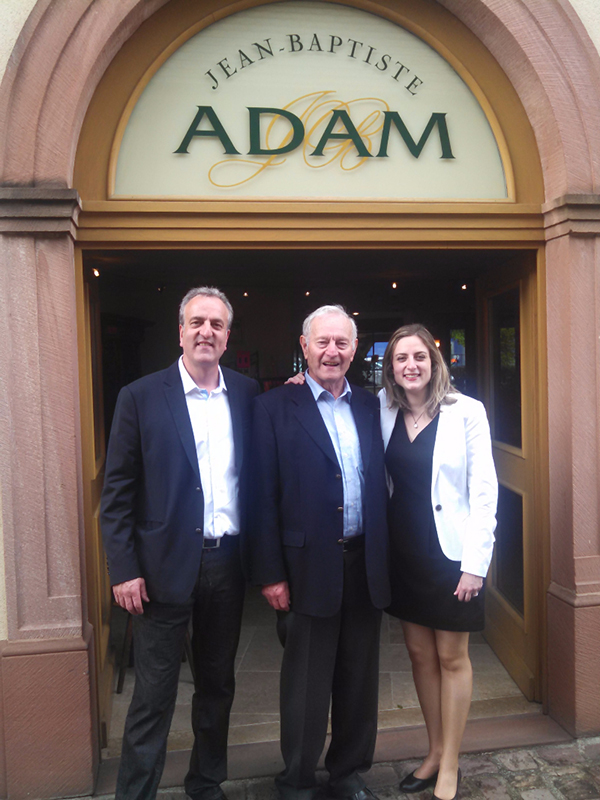 The Jean-Baptiste Adam family founded the vineyard and winery in 1614. They celebrate more than 400 years as grape growers and winemakers in Ammerschwihr, a village near Colmar. From their story: "They survived the Thirty Years War (1618-1648), the Valois and Bourbon dynasties, the French Revolution, the Napoleonic wars, annexation by Germany and back to France, WWI, WWII, famine, disease, you name it. The family has a history of being leaders in their little hamlet, from nearly all of them serving on the town council to some of them elected Mayor of Ammerschwihr."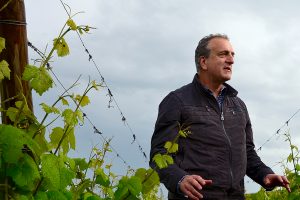 Jean-Baptiste Adam steered the family business beginning in 1982 at age 21. After taking charge, he modernized the winery and expanded it to create a processing and storage facility for the production of Crémant. In 2003, he embraced the practices of biodynamic agriculture wholeheartedly. In keeping with the family tradition of leading, Jean-Baptiste is now considered one of the leaders of biodynamic farming practices in Alsace.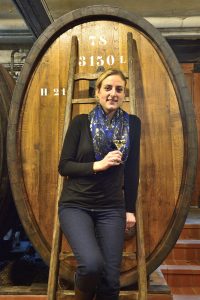 Jean-Baptiste's daughter, Laure, is the 15th generation to work in the family business. She earned a BS in Viticulture and Enology, a Wine and Commerce license, and a Master's degree in Wine Management & Marketing. Today, she manages all marketing for the winery. She would be the first to tell you Jean-Baptiste Adam produces wines of elegance, balance, minerality, and longevity. It is hard to argue that while you sip this wine.
Jean-Baptiste Adam Riesling les Natures Alsace 2015 is bright and lively with some pleasing surprises as it evolves in your mouth and in your glass. Refreshing. Excellent ripe fruits give illusions of sweetness, but this definitely is dry. Dry riesling is a marvelous food wine. Pair this with rich fish; spicy food; pork; baked/grilled chicken; simple pasta dishes; cured meat; charcuterie board; vegetarian fare with light or no sauces; goat cheese, brie, muenster, earthy cheeses. $24-29
Jean-Baptiste Adam website, nice video and virtual visit